Tiffany butterfly lamp – masterpiece of lamp-art that will come to taste of many fans of modern style
#1 Brand New Art Nouveau Solution
If there is a lamp that can truly astonish, then this Tiffany lamp will be a perfect example. The mosaic of the shade is truly magic as each piece is created separately by the hands of real masters. It takes up to 100 hundred hours to create just a single lamp! The result of this hard work is a real masterpiece of lamp art that will come to taste of many fans of modern style.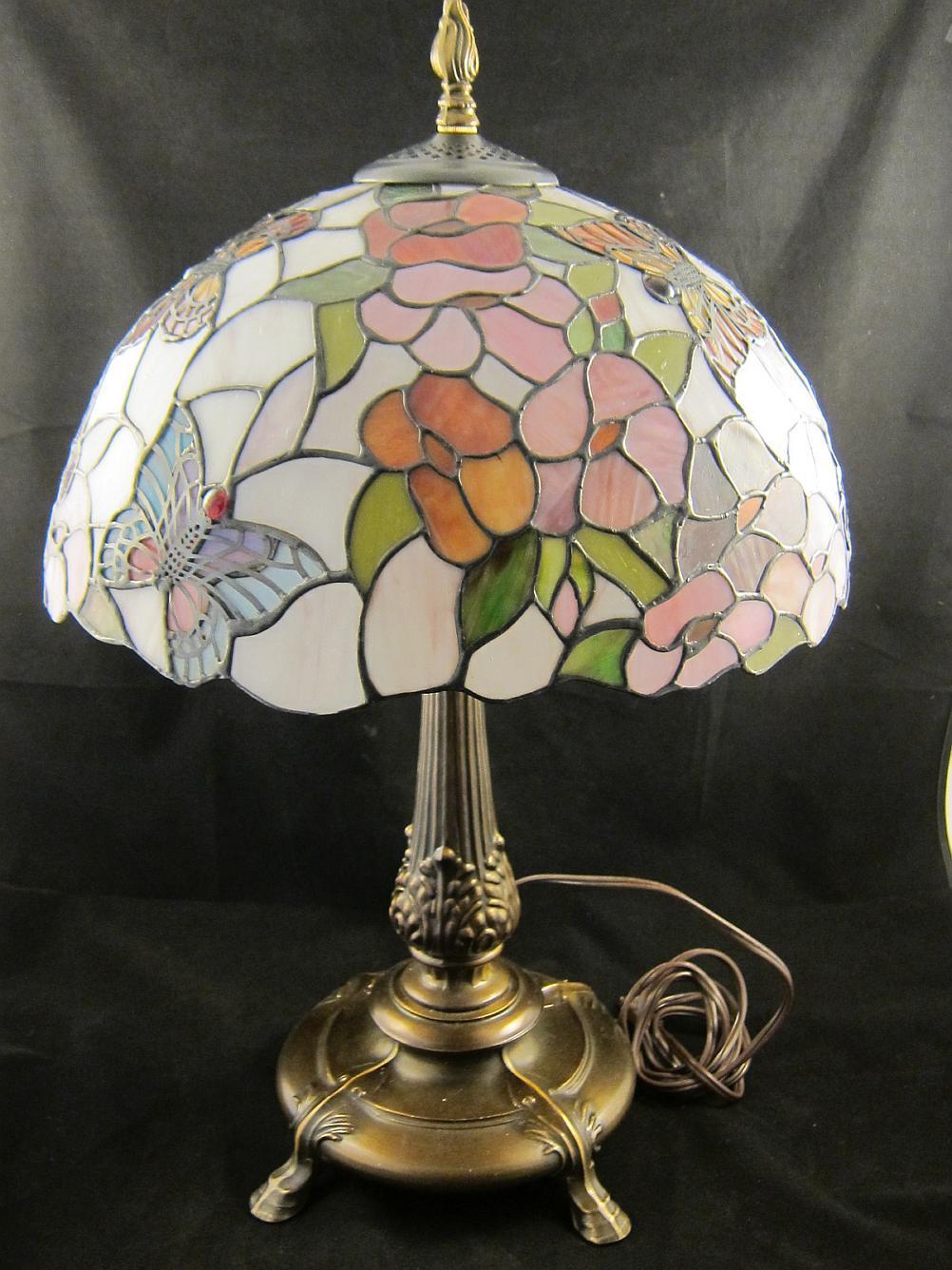 #2 Eastern Style Mosaics Lamp
This wonderful table lamp will be favoured by those people who cherish elegance and beauty in the design. There's no doubt that this Tiffany lamp will become a brilliant pearl on the desk of the owner. It will cast around a beautiful light that is refracted through the mosaics of the shade creating an incredible game of shadows with a single click of the switch.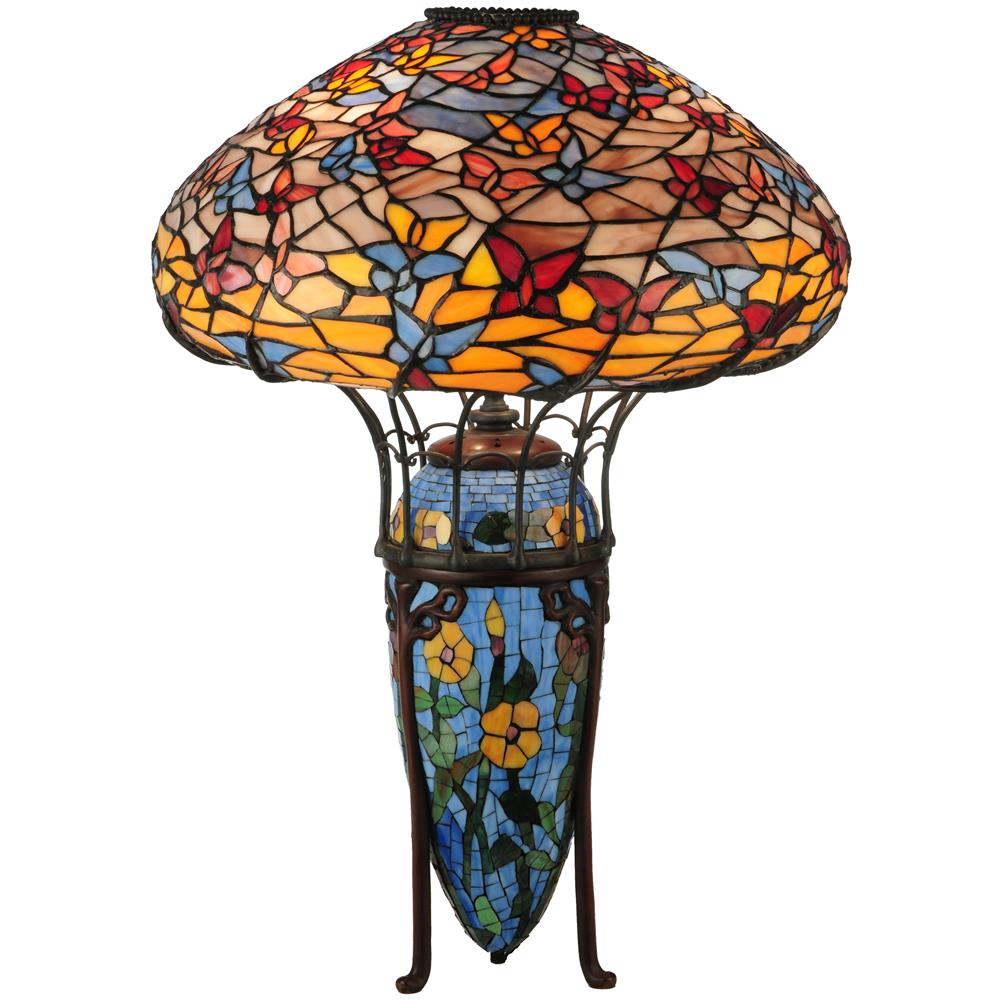 #3 A Beautiful Fire Butterfly
This is not a butterfly sitting at the corner of your table, it's a stylish lamp made of excellent amber glass. Its wings were specifically designed to resemble the flame tongues. It looks as if the butterfly was placed on the melting lump of magma carrying light on its wings and remained there for the eternity. It is a perfect addition to any type of interior that will definitely touch human hearts.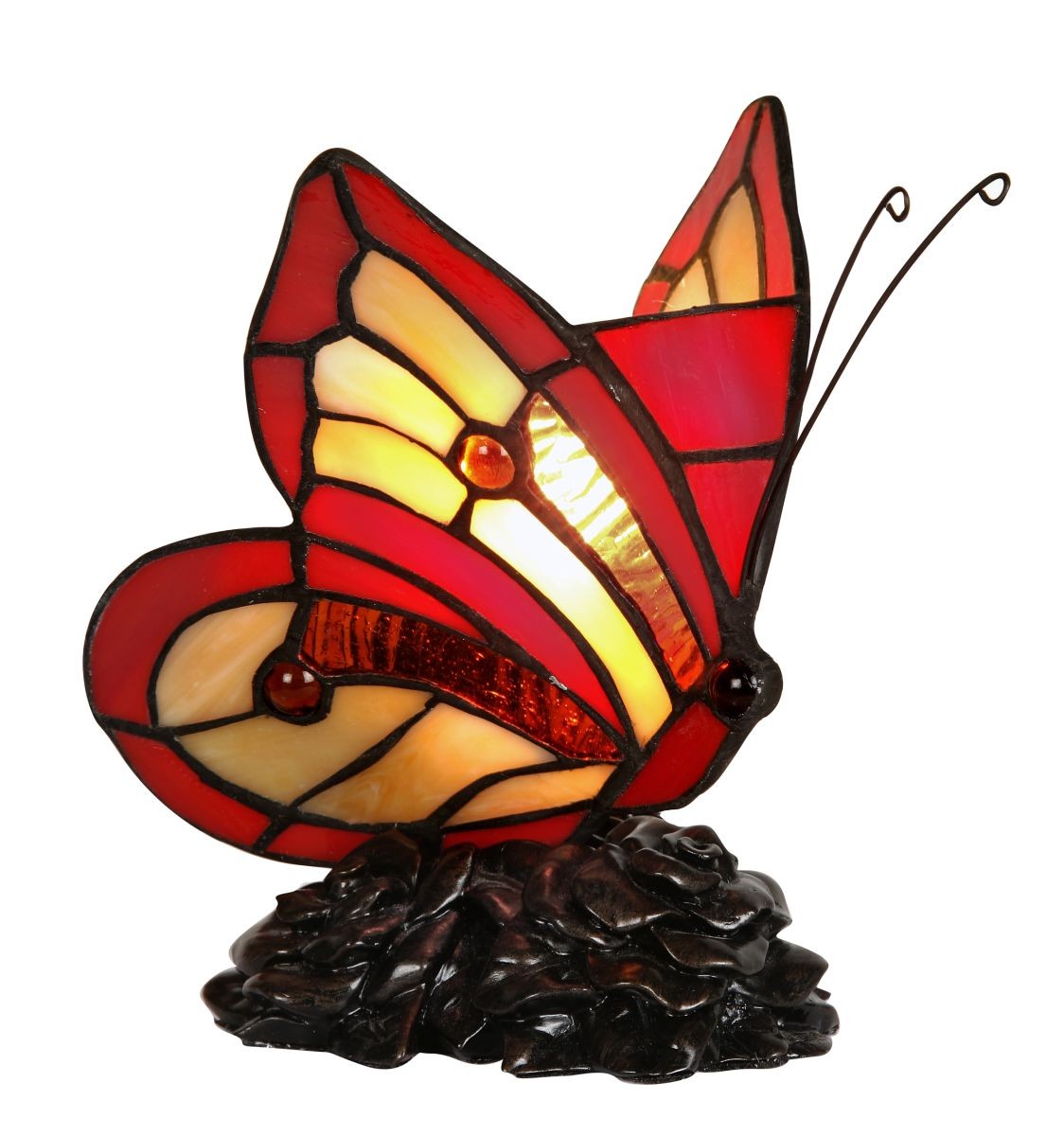 #4 A Wonderful Yellow-Blue Papillion
It is really hard to believe, but it isn't a nice statue of moth. This beautiful item is in fact a stylish Tiffani lamp. This tiny little being consists of 81 hand-made pieces of glass which were connected to one another by means of a special copper foil. The stem is performed with a fashionable brass that was thoroughly carved in a shape of a rose flower. This is a really beautiful composition.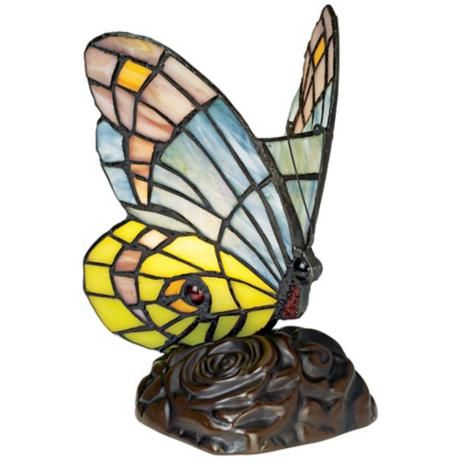 #5 Elegant and Modest Tiffany Lamp
The nature is presented in the smallest grass and the tiniest insect. Perhaps the designer of this Tiffany lamp was inspired by Mother Nature. Flowers, leaves and butterflies were combined together into one simple, yet elegant composition that describes the best traits of the surrounding world in its prime. Putting such a lamp in your room will definitely add some colors.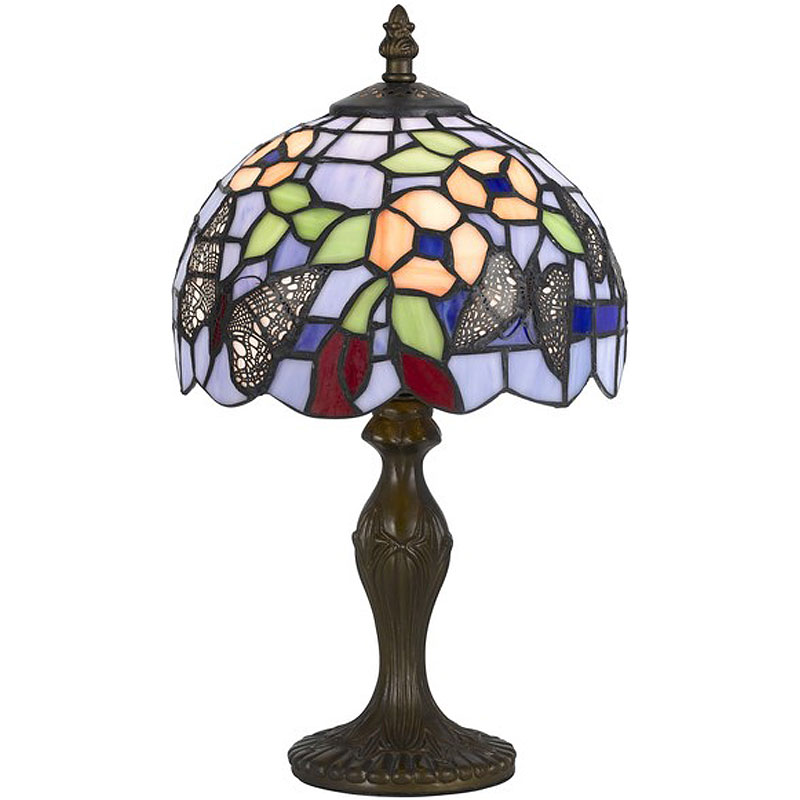 #6 A Piece of Rainbow in Your Room
This wonderful lamp was first designed in early 1900 and now the old technology of manufacturing was restored and renewed to create the new rainbow like butterfly. This sylph radiates with almost all colors of rainbow when the lights turn on in its tiny little body. The shaded glass is of the best quality to diffuse the light in the most effective manner.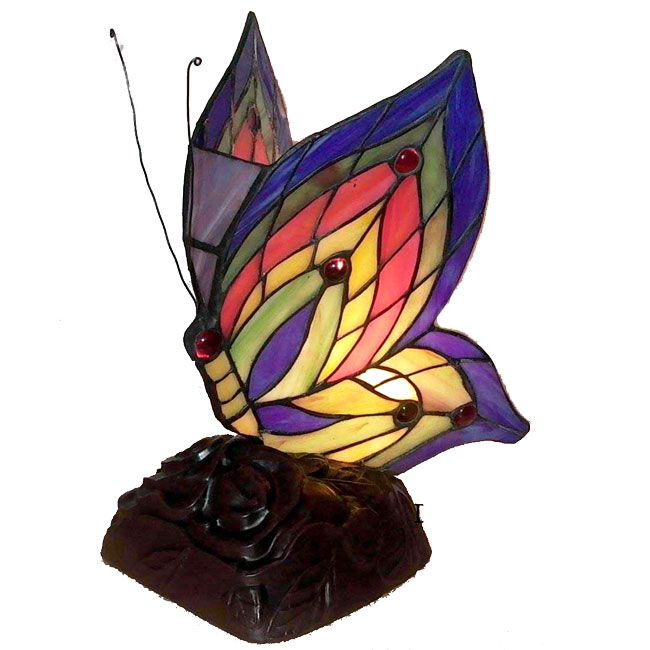 #7 A Marvelous Butterfly Scepter
This butterfly lamp resembles a scepter of ruling of some forest queen. This grand Papillion was crafted of numerous small pieces and looks really gorgeous when the light is turned on. Every millimeter of glass is pierced with light and it becomes as bright as during a day. A fine brass of the leg serves as a fine support for the lamp. It will be a marvelous décor in a nursery, a cabinet and even a living room.
#8 Butterfly Tree
People who love nature will definitely be astonished with this item. The stem of the lampimitates the roots of the tree and the leg is the trunk of the tree with top finely carved texture of the bark. The color of the shade resembles the autumn foliage that looks very natural. The butterflies are very organic and pleasant to look at. That would be a wonderful gift for nature lovers.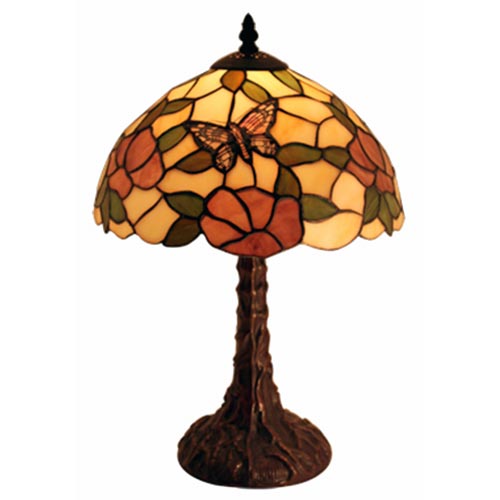 #9 Elaborately Designed Bronze Butterfly Lamp
This lamp is a good sample of high fashionable retro style. The base white color of the glass together with red, blue and pink butterflies has a special 3d effect. Sometimes it may seem that the butterflies can fly away leaving the white emptiness behind. This item would be a lovely option for any place that requires a soft touch of gentleness.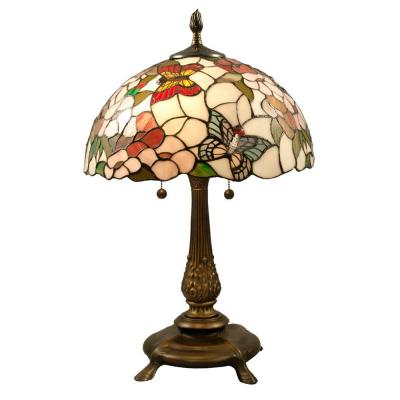 #10 A Field of Flowers in the Room
273 Pieces of hand polished glass parts were used to compose this beauty that literally breathes with spring adorableness. Every detail was elaborately thought out to create a marvelous picture of splendid amber glass. The item is enlightened with two 40W bulbs that would be enough for reading, writing or watching TV. This would definitely be a wonderful solution for classic interior.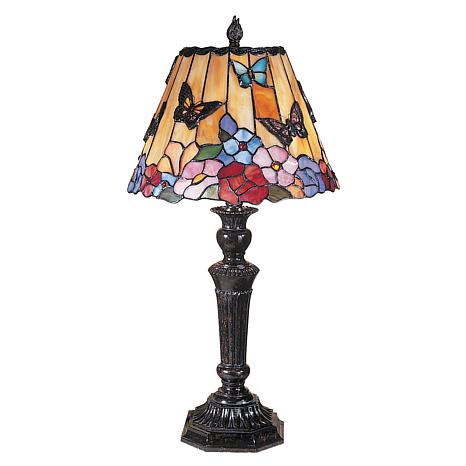 Video review
View price and Buy