Pink lamps – 10 excellent presents for girls and women
#1 Reminder of Paris
When the soul desiressomething beautiful, this flower style lamp will be an excellent present. Each rose bud is handmade, so you can virtually feel the love in each element of the lamp. This portable flower garden can be an excellent St. Valentines gift as the flowers will never wither, butbring happiness to the receiver of such a gorgeous bouquet.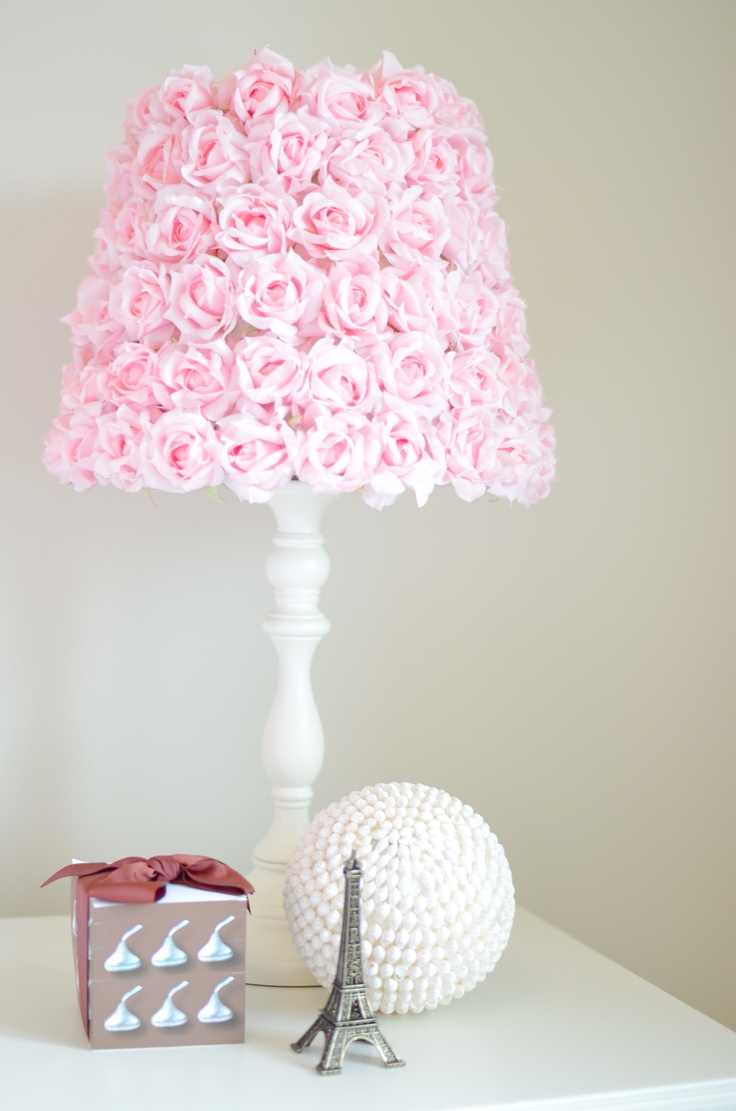 #2 Simple Pink Solution
Although this item looks very simple, the modesty of the details makes it so attractive for people who prefer modern designer solutions. It is made of fine plastic, so there's no need to worry that the lamp can fall down and be broken. It uses a standard bulb and the shade diffuses the light evenly around the room. If you want to make your room more comfortable and cozy, then this lamp would be a wonderful idea adding some bright spots to your interior.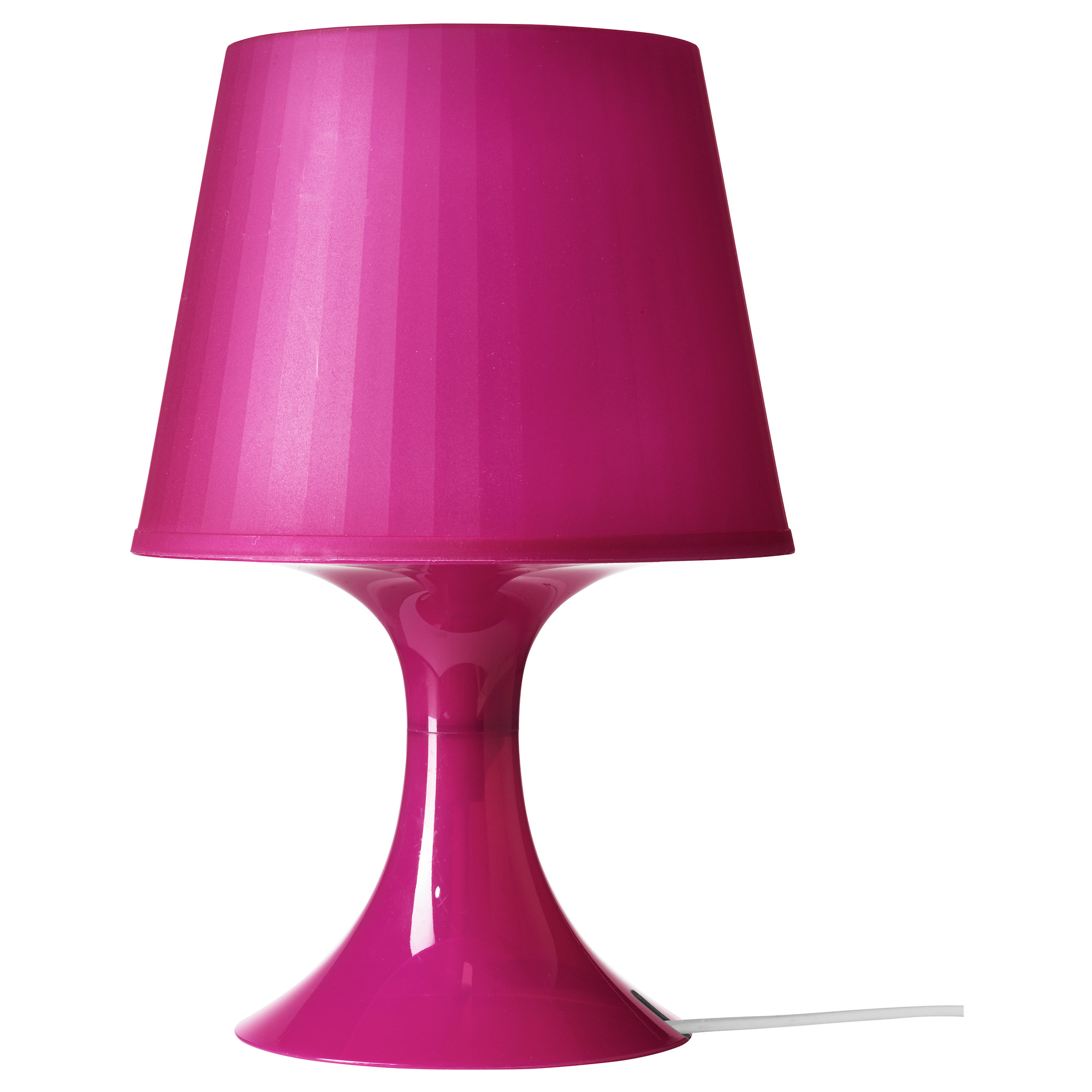 #3 Lamp Rosary
It looks like this lamp was taken from some fashionable salon, where respectable women spent time in chitchatting. If you like flowers, then this lamp would be a marvelous gift as these roses will never fade away, but on contrary grant their beauty for many years. The base of the lamp is covered with a fine anti-slipping resin to prevent it from falling. The flowers are made of fine cotton that retains the shape of the flowers for a very long time.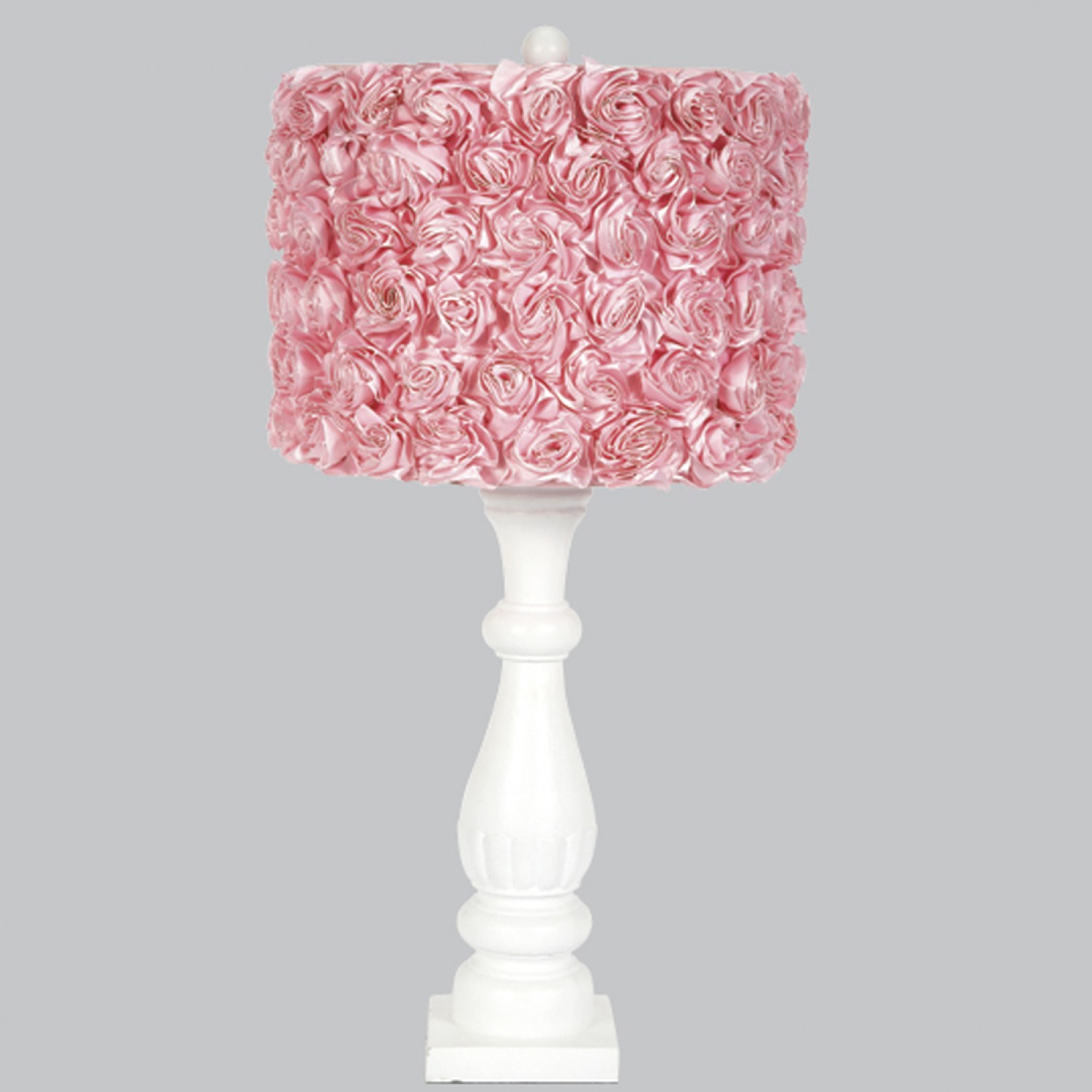 #4 Pouring Down the Light
No, it's not a strawberry juice flowing out from the cup! It's an usual styled lamp that was inspired by abstractionist art. The puddle of the fluid is serving as a stem and the flowing juice is like a leg of the lamp. The turned upside down cup does the work of a shade for the item. If you're into something new and unusual,then this lamp will pour down some fresh light on your activities.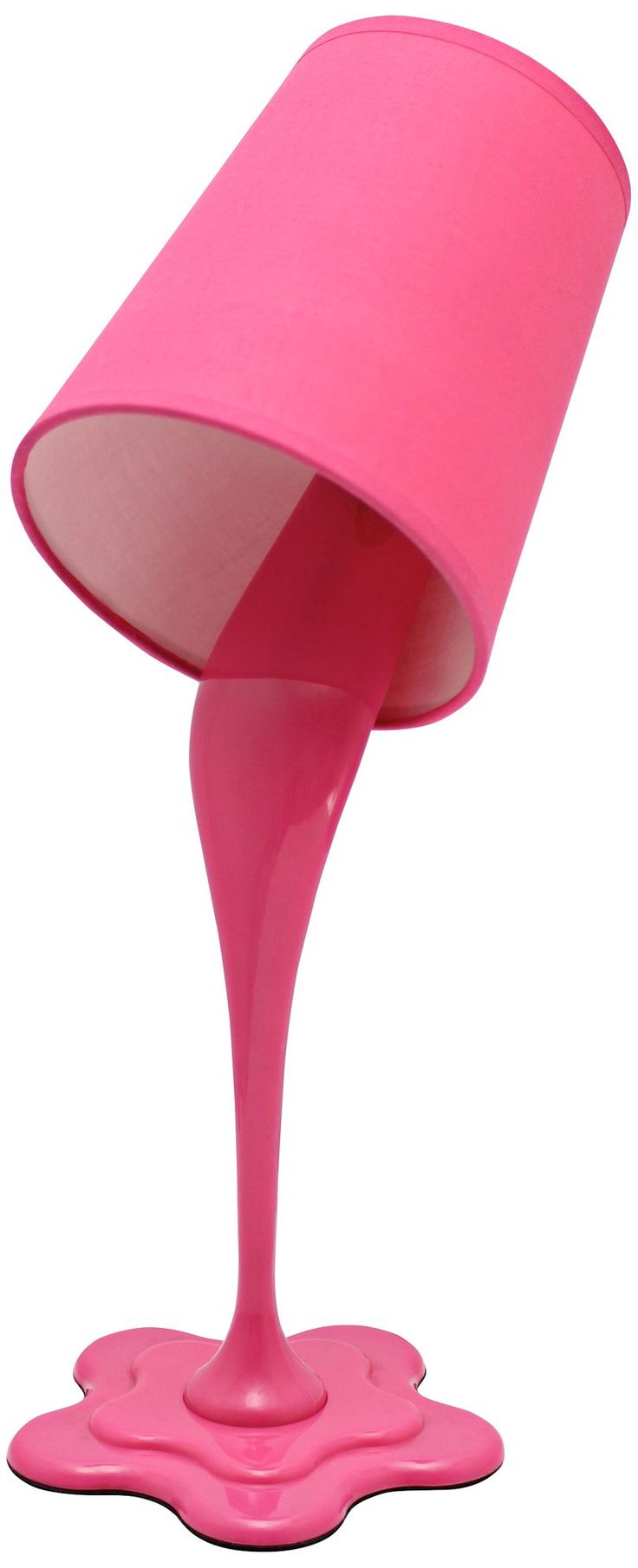 #5 Comfortable Pink Reading Lamp
This lamp would be an excellent gift for a teenager girl who likes pink. This piece of equipment looks both gorgeous and attractive. The simple design would look quite appropriate on the desk of the owner. It would be very comfortable to do homework, read or engage in one's hobbies with the help of this lamp. A 100W bulb can be put inside the lamp, so you needn't worry about the sight of the kid as it will be bright enough for all activities.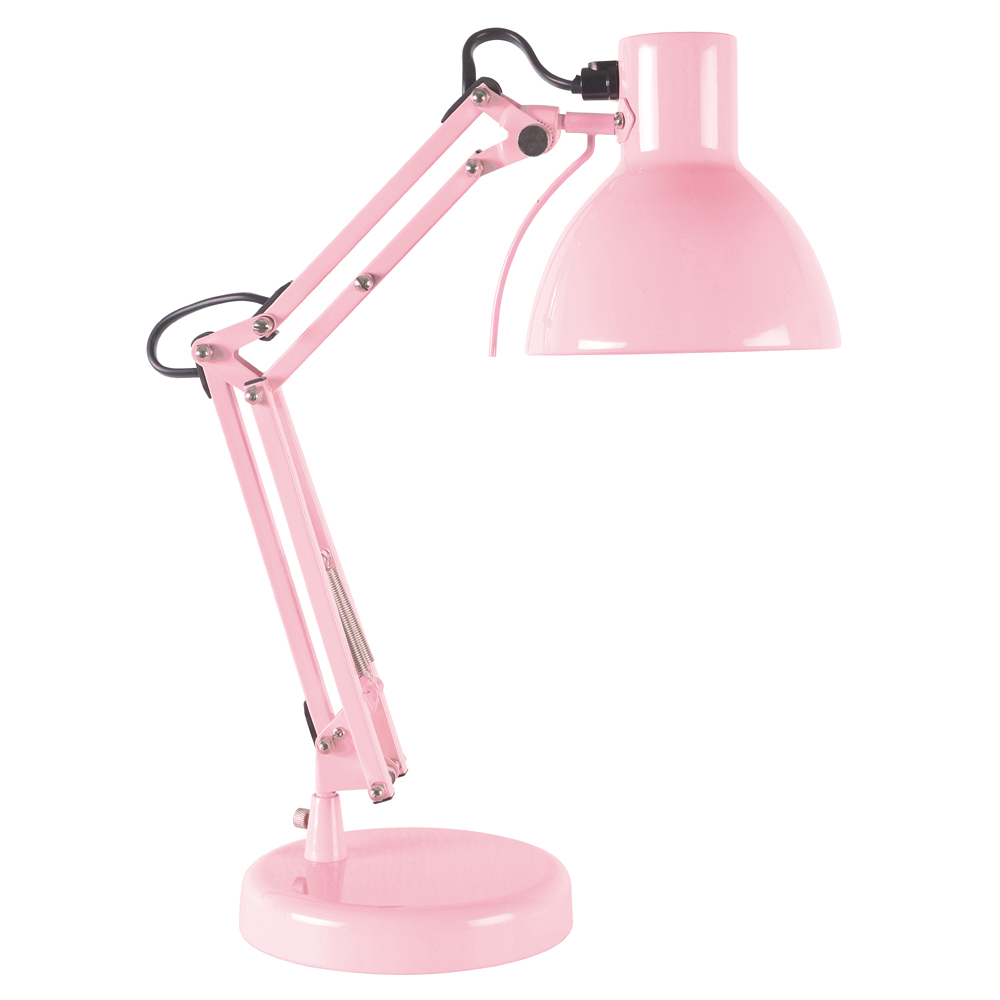 #6 Chinese Lady Lamps
The Asian art always fascinated people's minds. Buddhist temples, statues of gods, modern buildings and other masterpieces of Asian art impress tourists from all over the world. You can take a piece of Asian beauty to your dwelling by acquiring these geisha lamps. They will become a marvelous decoration of any classical interior. The statues are made of pure rare pink quartz and a great deal of attention was given to modeling of the figure, its visage and attire.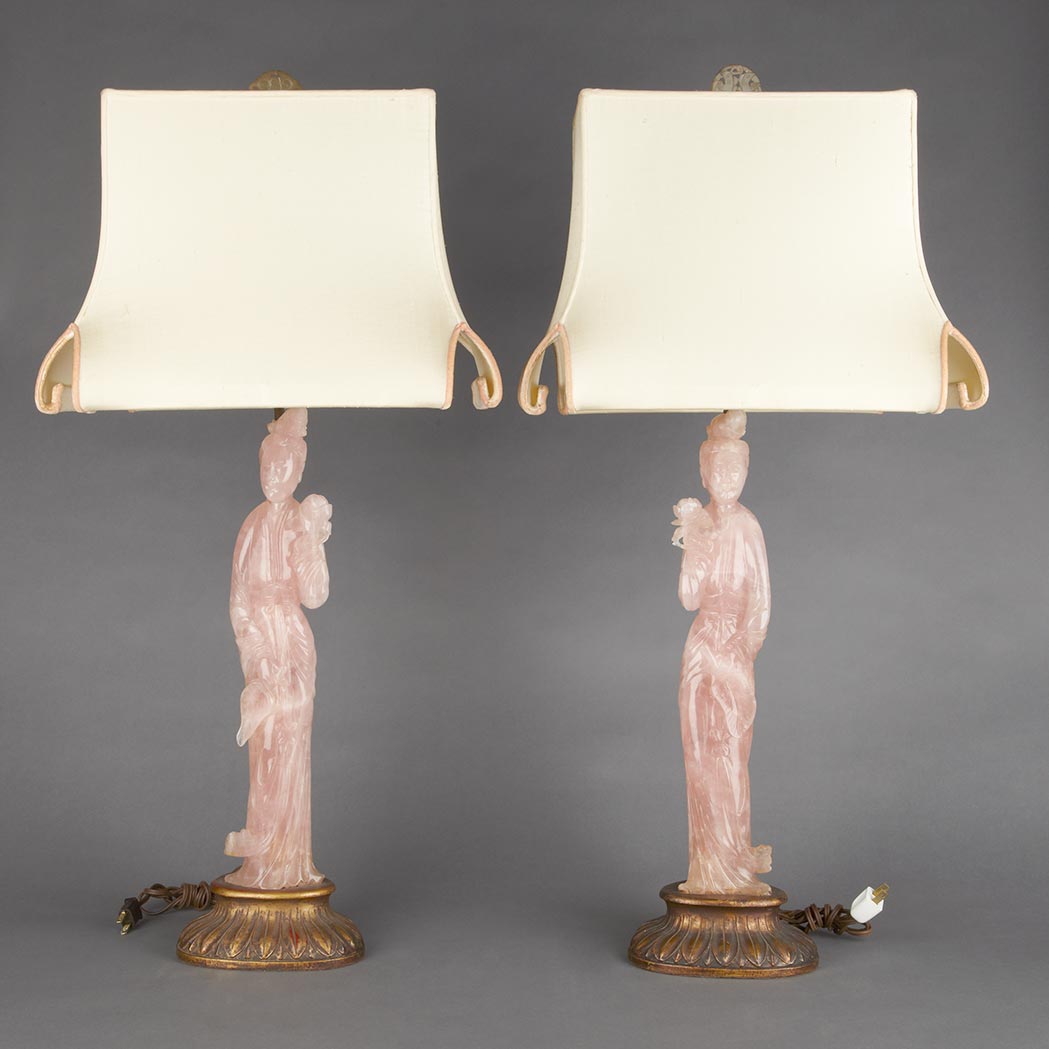 #7 Small Crystal Holiday Lamps
When planning the party or some memorable event outdoors, this lamp garland would be a fine solution. There are 25 low energy consuming lamps which can easily be changed and can serve for many years without failures. The shells, which protect the lamps, are of different colors (not only pink), soone can pick the colors which come to liking and organize a personal designed garland.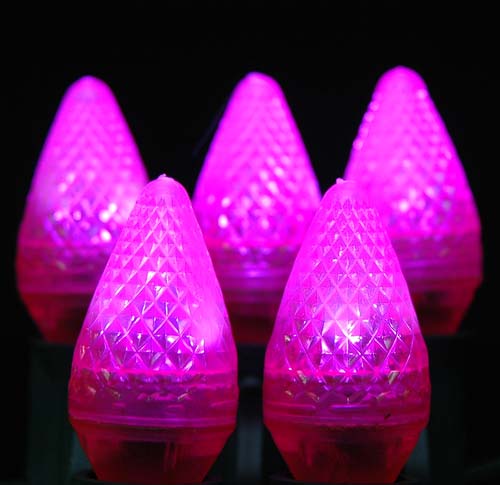 #8 Attractive Pattern Pink Lamp
If you're searching for a good lamp for a nursery, this model will look excellent in a room of a girl. It is simple, yet very attractive in both shape and design. The size is not too big and not too small, that's why the lamp would be perfect for bedside stories about princes and princesses. It can be compatible with most of the standard lamp voltages, so it's up to you what color of light to place inside the lamp – warm or cold. You can also choose the brightness to match your needs.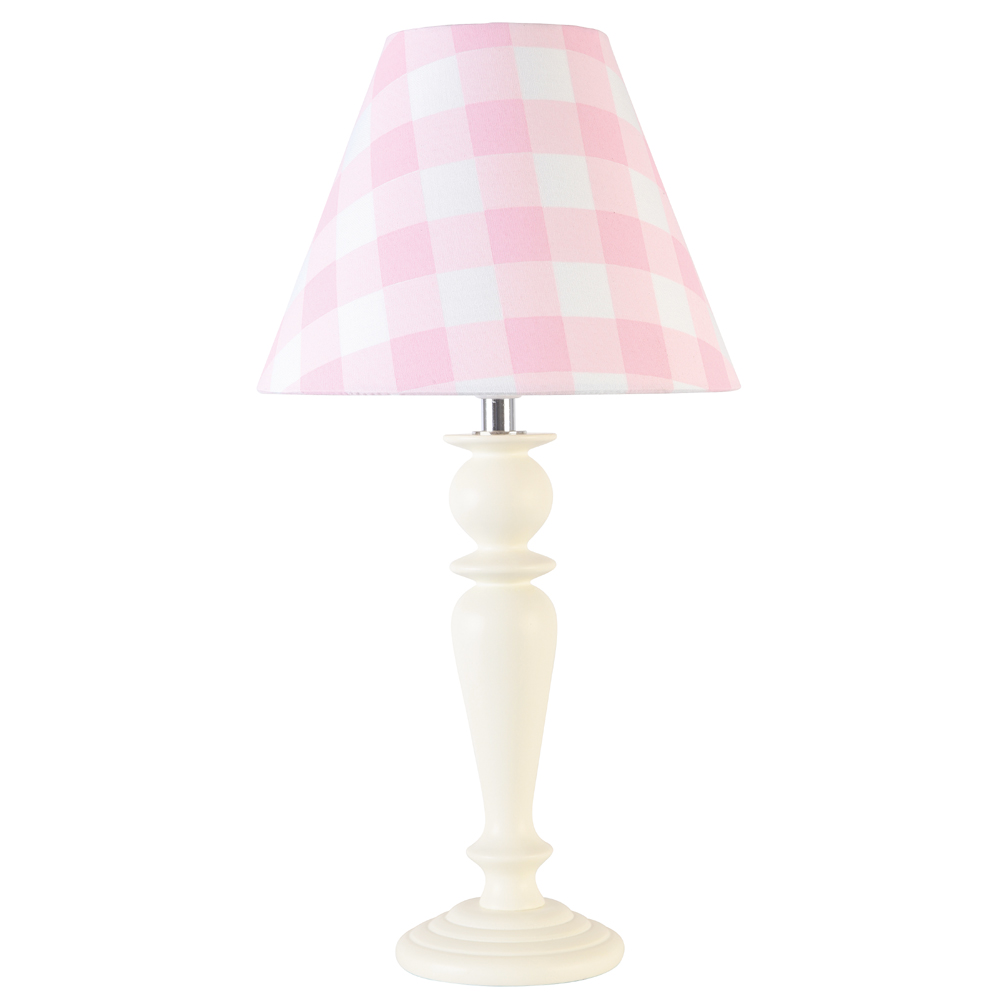 #9 Asian Lantern
These lamps are perfect for the fans of Asian culture. The cylinders have a genuine fleur of beautiful Japanese culture. It is operated by standard AAA alkaline batteries and is decorated by beautiful artificial flowers and twigs to make the composition complete. The battery charge is enough for about 22 hours of unstoppable light production, so it can be a great idea to have these lamps for some outdoor Asian picnic and even the celebration of the wedding.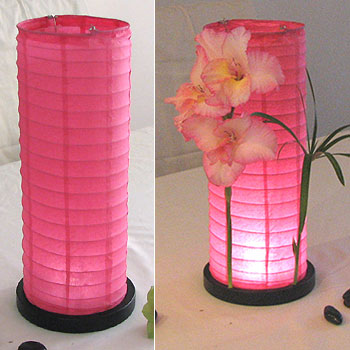 #10 Elegant Tulip Lamps
These gorgeous looking lamps are like freshly picked flowers which were brought to your place. These metal cast flowers will surely grant the beauty to the interior of yours. They can be placed either on the desk, bedside table or even on the wall as there are special fixtures to nail them. The tulips provide decent light, so it will be comfortable for both reading and doing any everyday chores. Cleaning won't be an issue, just use a duster without any abrasive fluids regularly and they will look as good as new.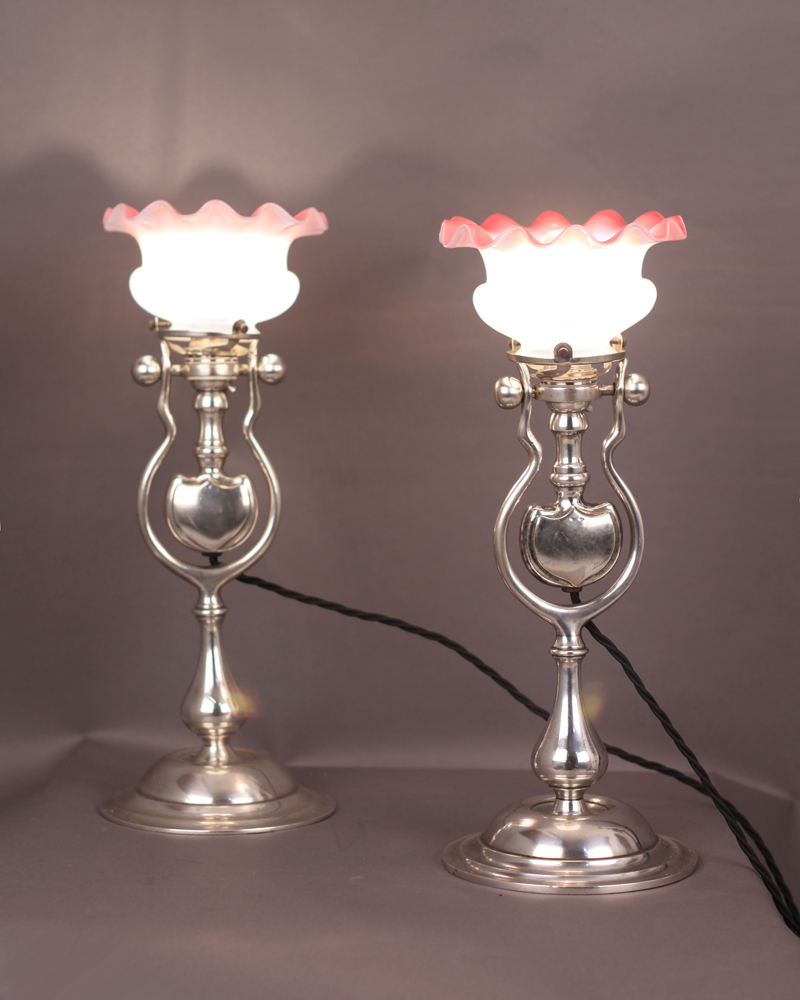 View price and Buy