Silver floor lamps – 10 attributes of the modern and contemporary art styles
#1 Fashionable Palm Tree Lamp
The fashion for tropical decors will never become extinct. This good looking silver floor lamp is perfectly combinable with most popular styles of decoration. A finely decorated leg with metal palm tree leaves look rather natural on a fine shiny nickel trunk. The shade looks also attractive and crowns a general attractive look of this nice lamp. It will remind about beautiful vacations and time spent on a beach.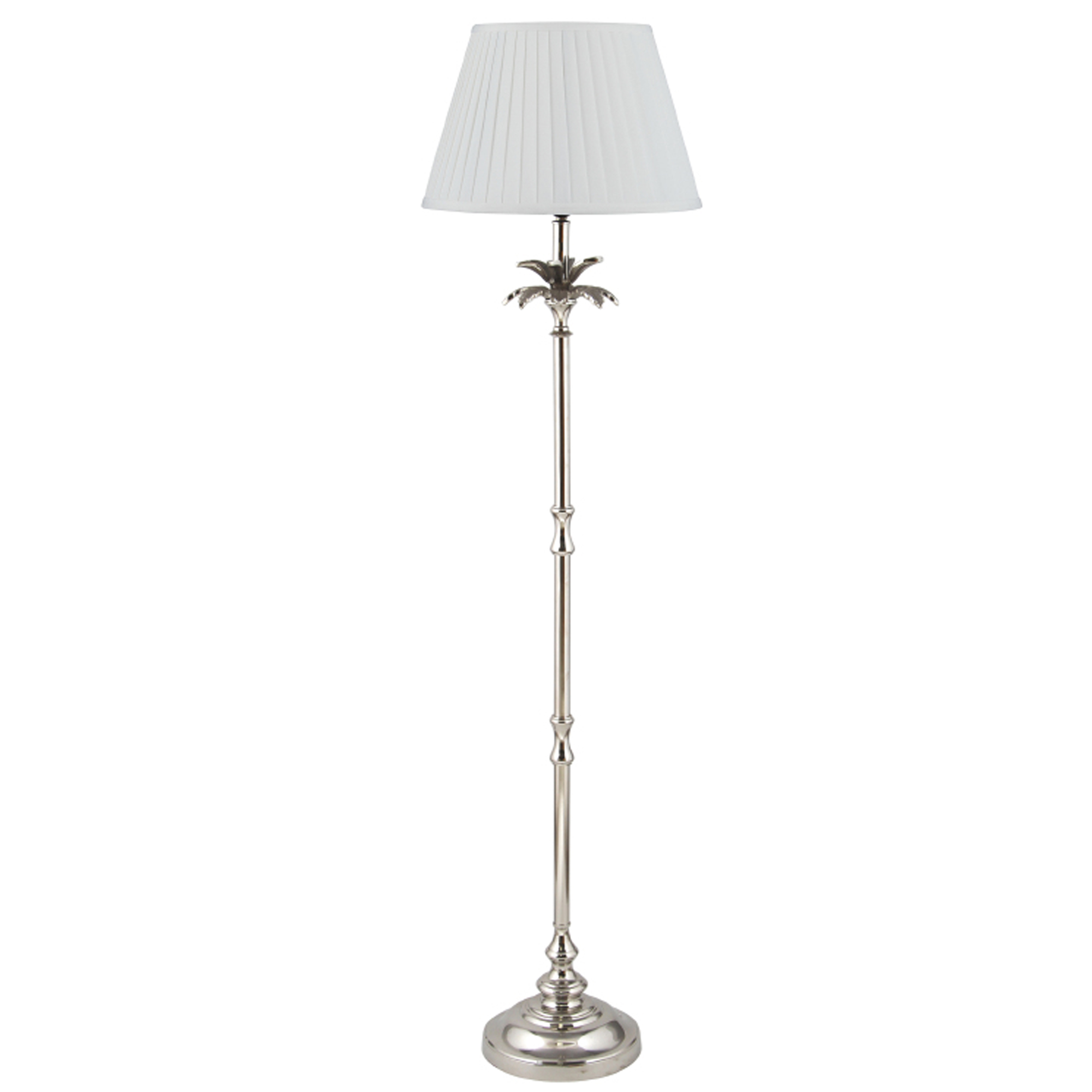 #2 Nickel Plated Lamp
Silver colour is one of the most used attributes of the modern and contemporary art styles. This model is a perfect representative of the style.The luminous power of the lamp can reach 100W and that will make your room as bright as during a daytime. In addition the height of the lamp is adjustable so that you could pick the right area for lighting. Four rubber pins on the stem offer additional stability.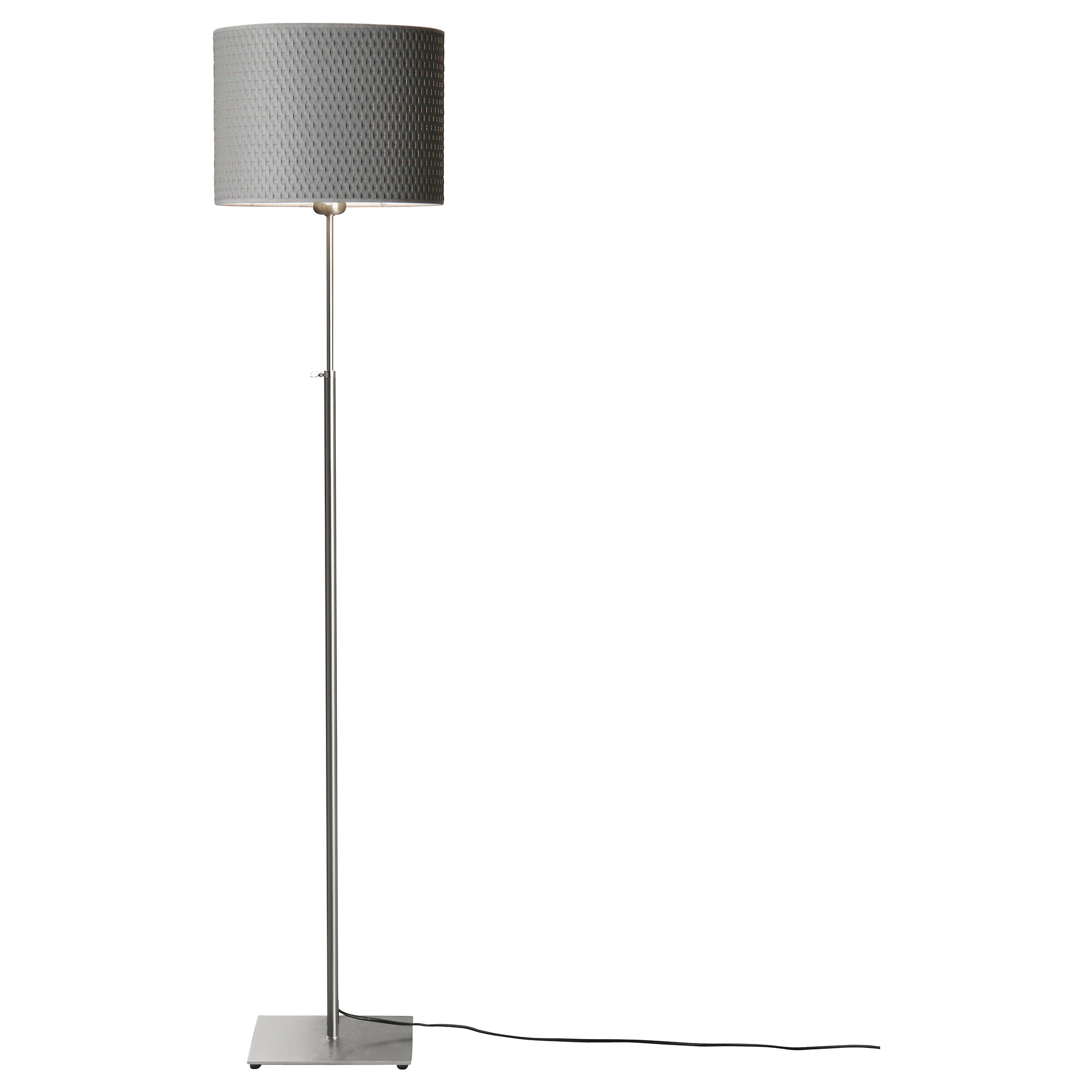 #3 Silver Rings Floor Lamp
This lamp is inspired by the most perfect geometrical figure – the circle. The contemporary design of the lamp makes it the most appropriate item for modern and futuristic designs. This piece of furniture is composed of several intertwined silver plated rings which form the basis of lamp. The light glows brightly illuminating everything around perfectly.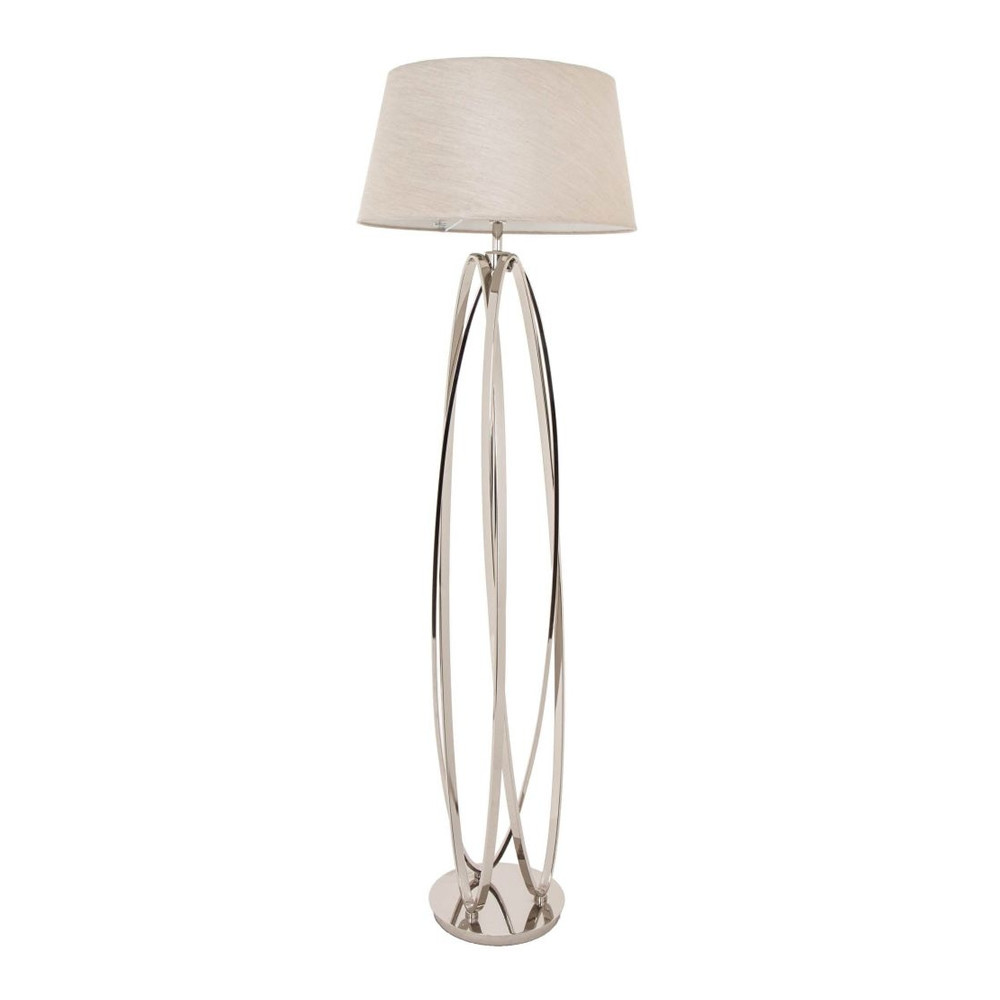 #4 Goddess of Light
For those people who like sculpture art, this lamp will be an excellent alternative among many other representatives of lamps. The statue of a woman holding a lamp will find a nice place in a classic interior. The naked body of some ancient goddess of light is cast of fine bronze and shines brightly under the illumination that is cast by the sphere of light. If you're searching for an unusual element of décor, this lamp will do the job.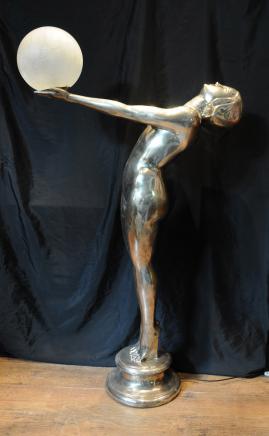 #5 Fine Retro Adjustable Floor Lamp
This retro lamp would come to liking of many people who are fascinated by all cute retro items which are connected with steampunk style. It requires some basic adjustment at the very beginning but it won't require a lot of work and in the end you'll obtain a fine lamp that can be bent under any angle to provide the light to the places where it is most needed.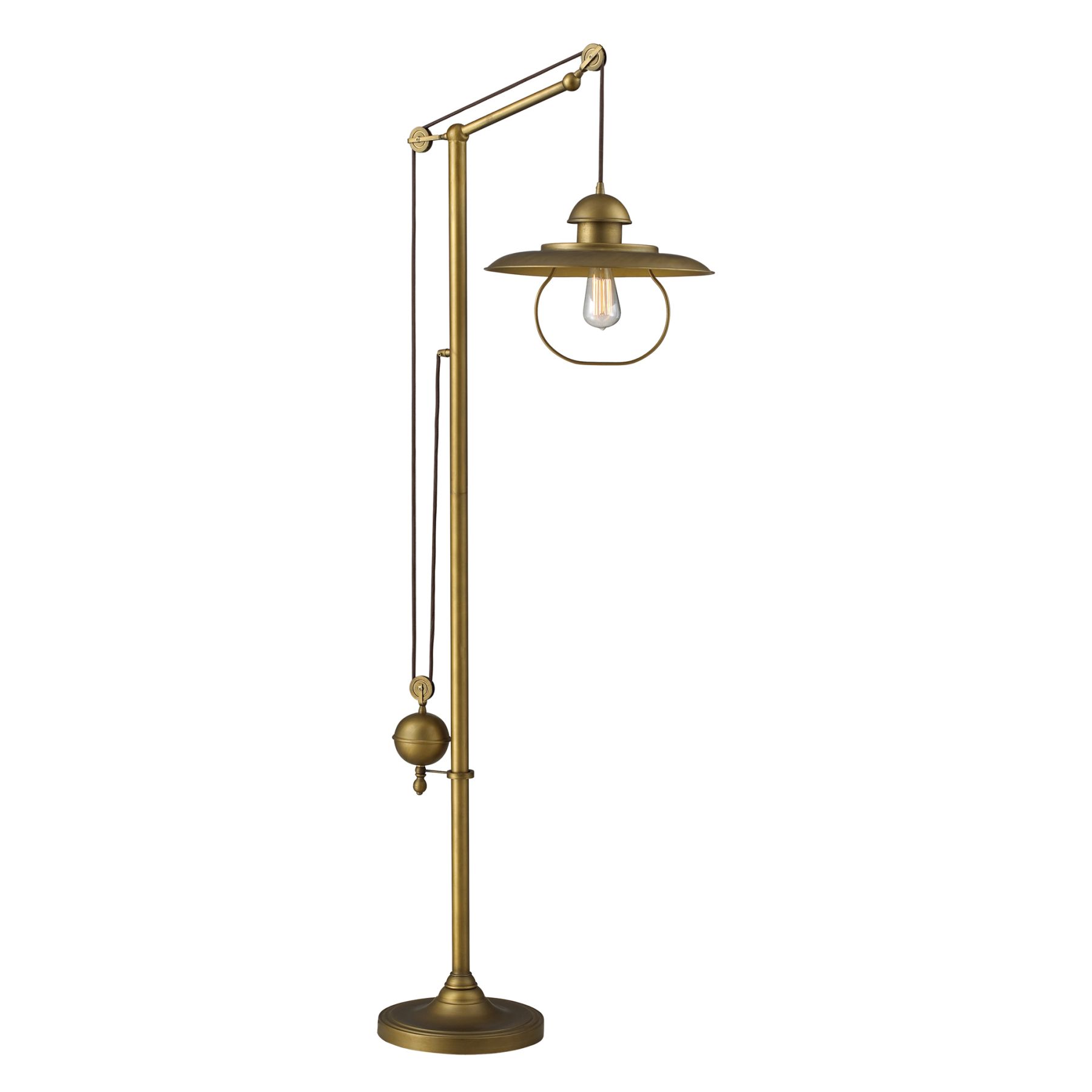 #6 A Perfect Arc Light
This lamp features a classic modern solution. It has a got a flexible arched pole that can be protruded with the help of a simple telescoping construction, thus granting extra flexibility. To achieve a decent level of stability, the designers decided to use a heavy marble stem jut to prevent this lamp from turning upside down and it resulted in a bonus stylish element of this fine source of light.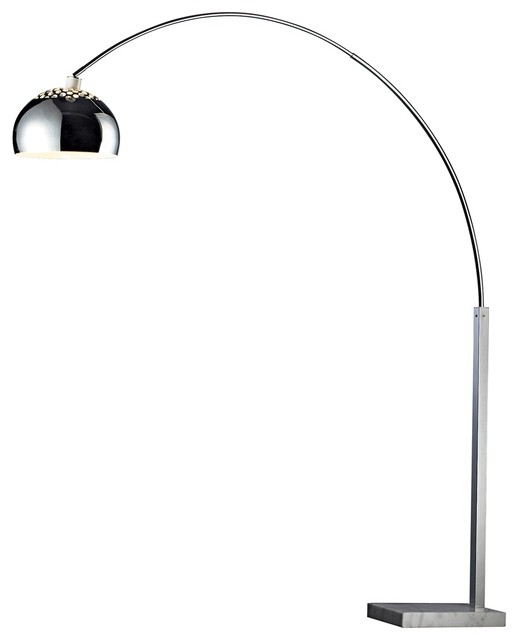 #7 A Silver Lamp in Glass Armour
This is a really unusual solution for a lamp. It would be more suitable on some spacecraft than in the room! The silver lamp is elaborately placed into a glass shell. It's worth mentioning that glass is not only a mark of style, it performs a practical goal as well. It enhances the light that comes from the bulb creating the effect of a halo around the whole item.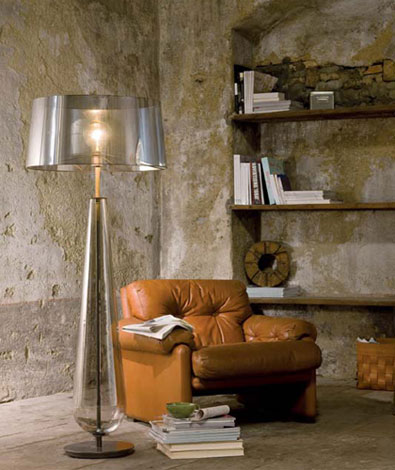 #8 Telescopic Modern Style Lamp
This model is rather popular among people which enjoy reserved Scandinavian art. In combination with white colour it makes a splendid decoratve composition where each element performs a vital part. A silvery sphere that serves as a shade is covered inside with chrome, which reflects the light and makes it even more luminous. The telescopic pipe of the leg is also of a great use.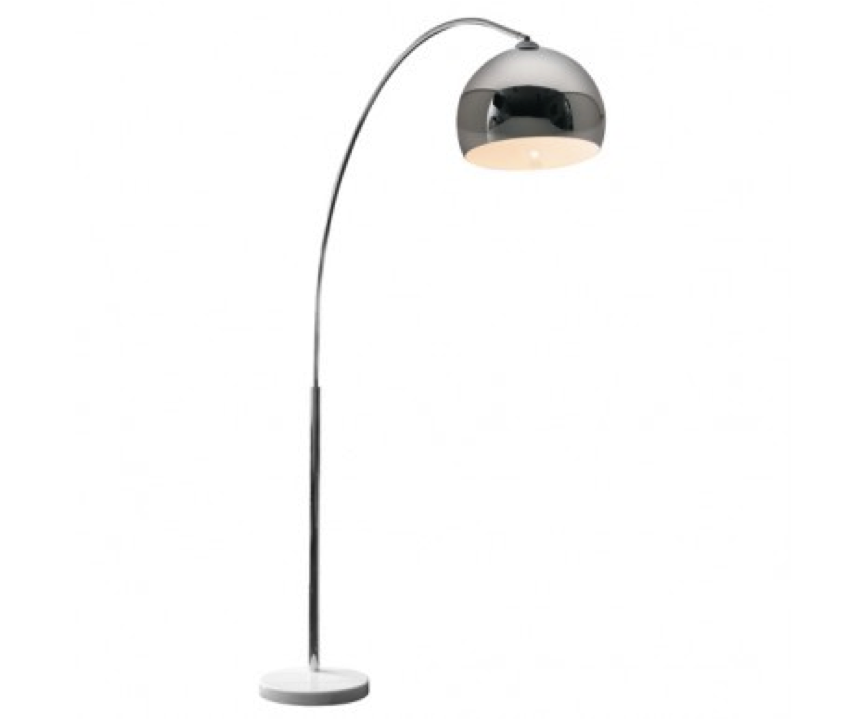 #9 Feminine Silhouette Lamp
This fine lamp looks like a real lady. The slim leg with characteristic bends imitates a slim waist and a shade is like a bonnet on a head during hot sunny day. The colours of the lamp make it rather practical and applicable for many styles of interior. It will look nice in a bedroom due to the pastel hues of the item which will contribute the relaxation process.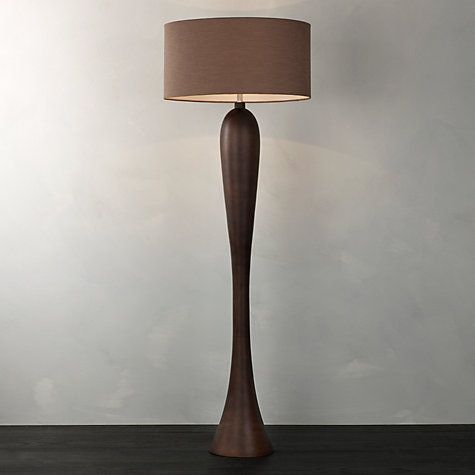 #10 Silver Chrome CylinderLamp
This lamp in techno style will be a choice of many people due to its universality. The silver colour of the item reflects everything around it and that totally explains its compatibility with most of the elements in the room where it will be put. The chrome surface requires additional polishing if you want to preserve brightness for a long time.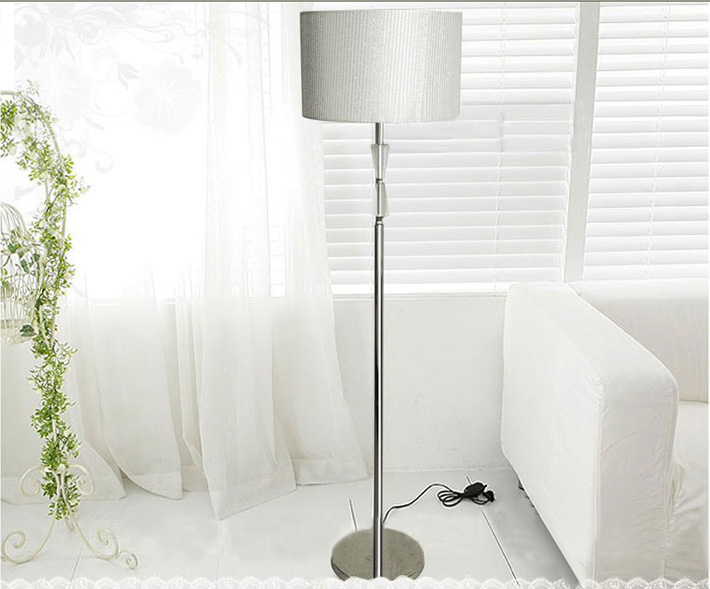 View price and Buy