Western lamps – 10 perfect options for all Wild West lovers
#1 Pottery Table Lamp
This is a great option for you. This is a turquoise pottery table lamp that includes rawhide shade. This lamp is painted with hands in such shades of turquoise, brown and cream. It can perfectly fit the interior of your bedroom making it cozier. Mind that natural hade may appear darker than it is shown.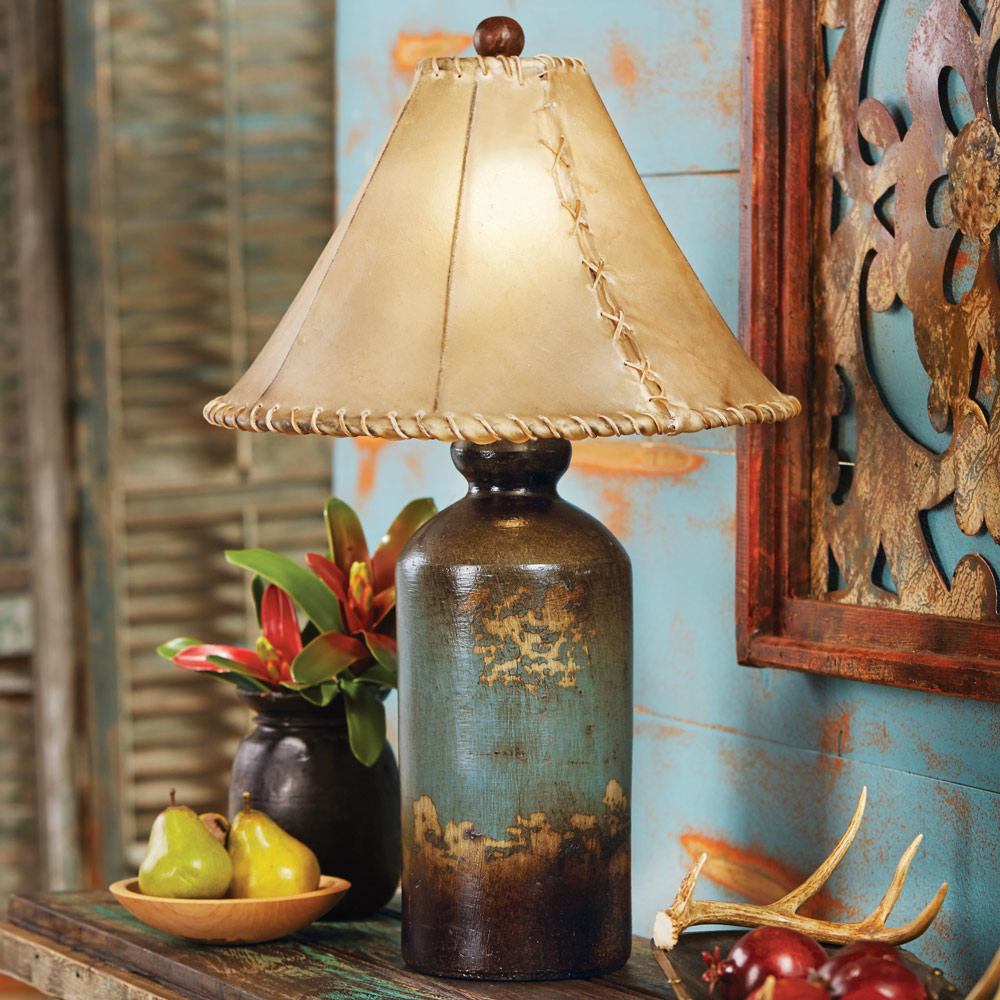 #2 Saddle Table Lamp
This is an amazing variant of a table lamp. The most captivating part of the lamp is its foundation. It made in a form of a horse saddle. This is a very realistic-looking cowboy style. Such variant is perfect for all who love the old times of the Wild West. It will get the attention of anyone who once looked at it.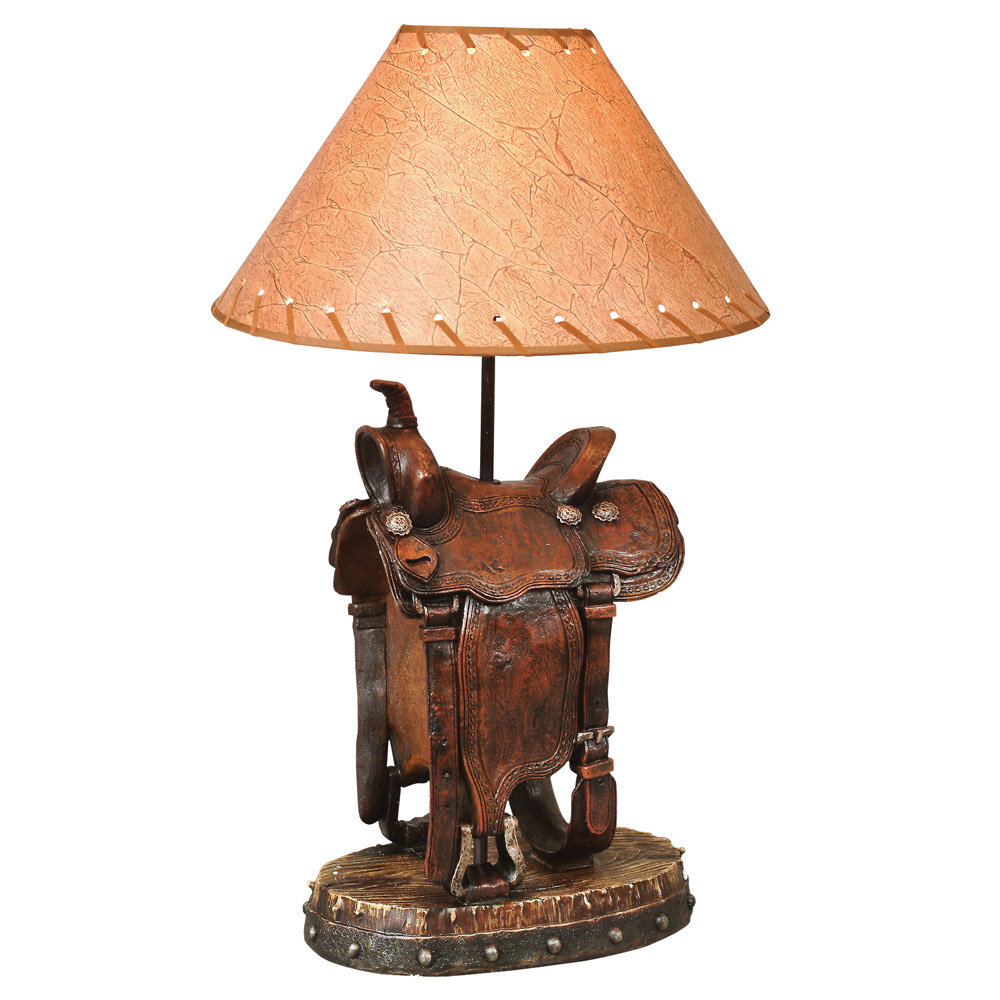 #3 Original Table Lamp
Consider this very option as a fine addition to your bedroom's interior. This is an exclusive décor in western style will add a specific atmosphere to your room. It is decorated with several horseshoes and spurs, which likewise means that it will bring you luck. Therefore, why not getting one for you?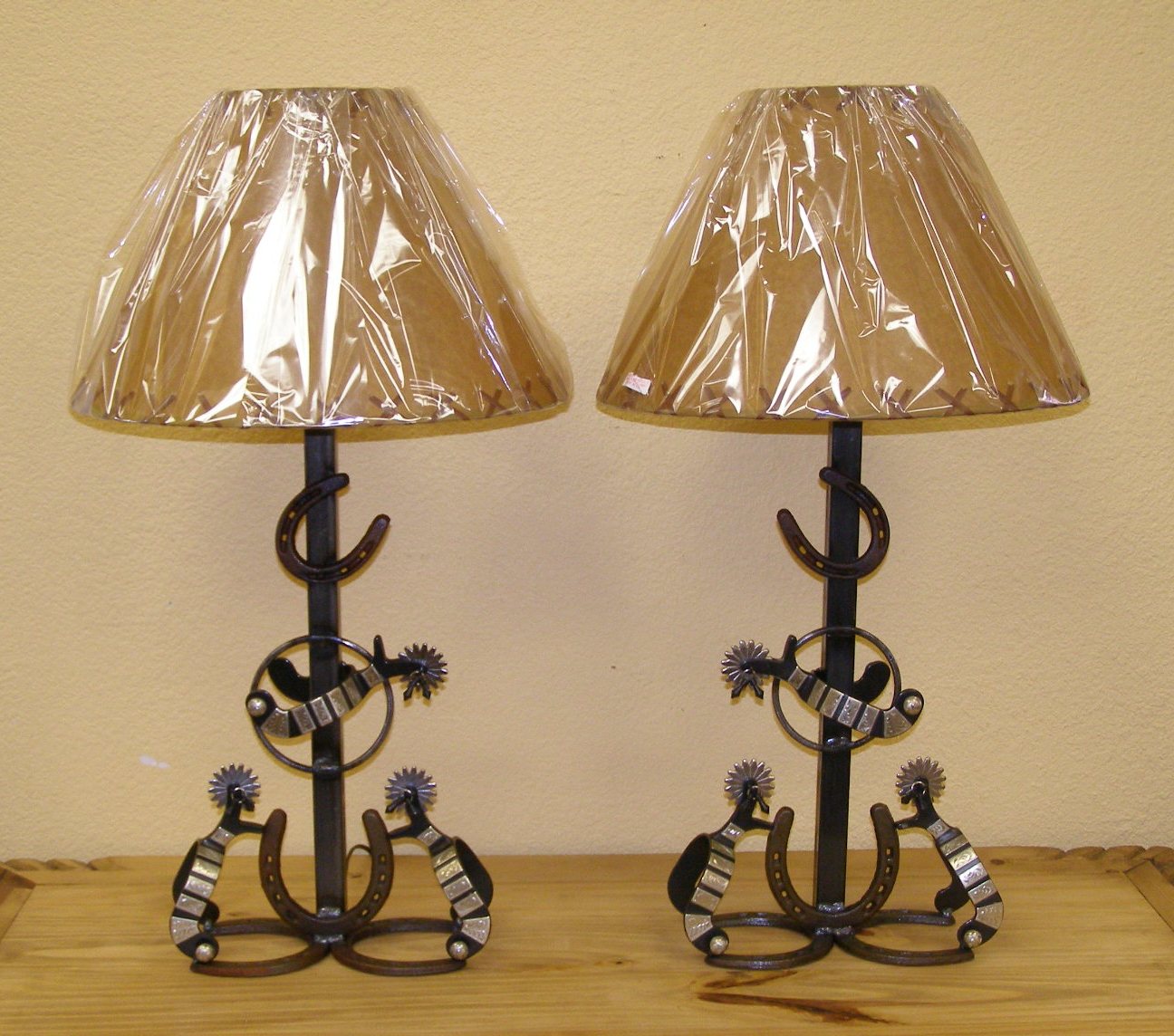 #4 Road Table Lamp
Have a closer look at this table lamp. Its core is a rustic wood with a planked appearance and oval burlap shade. In addition, it has zigzags and gold-colored studs. Such nice western road lamp will become a sufficient part of your interior. It will add something old but really pleasant to the interior.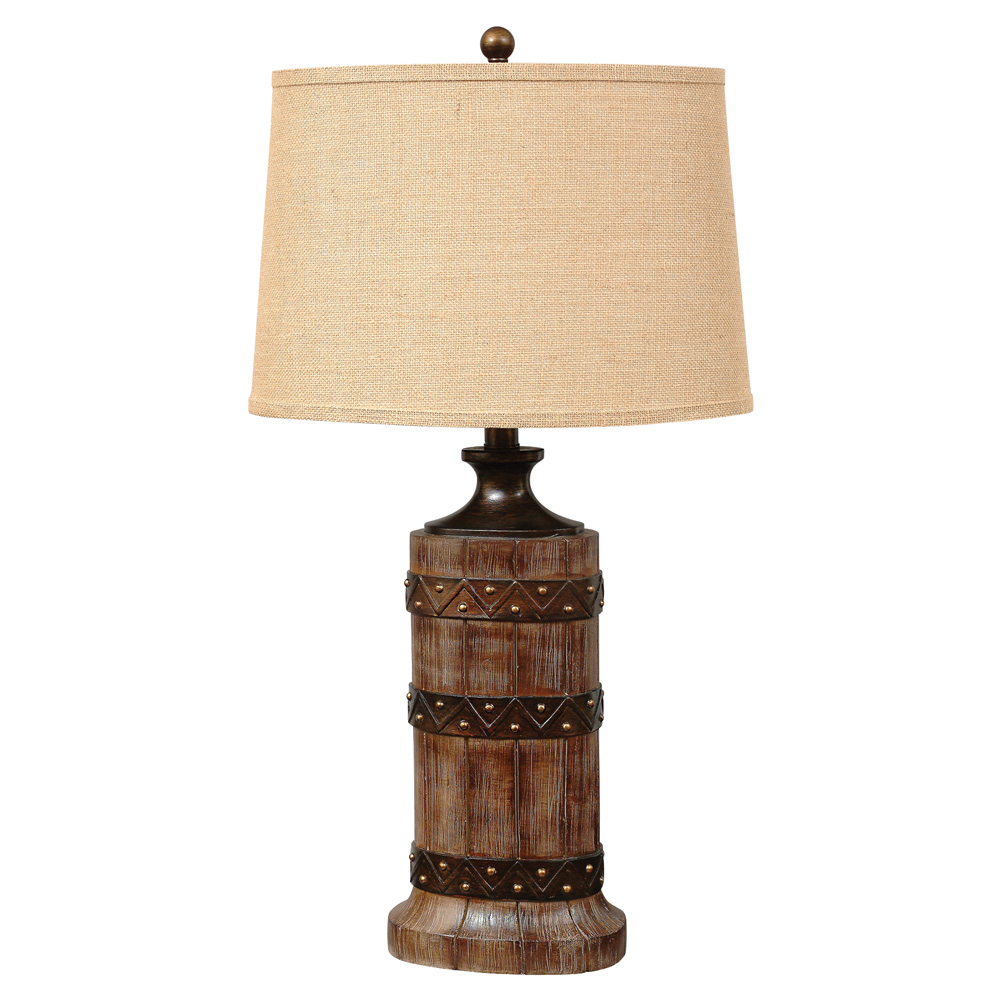 #5 Attractive Table Lamp
This is a nice table lamp, which gets the attraction from any observer. Its form is really original, old-fashioned and inspiring. This is a stylized woodgrain and pottery resin base of an archaic wood work. It brings the spirits of southwest artistry and is simply adorable for an eye. You should get one!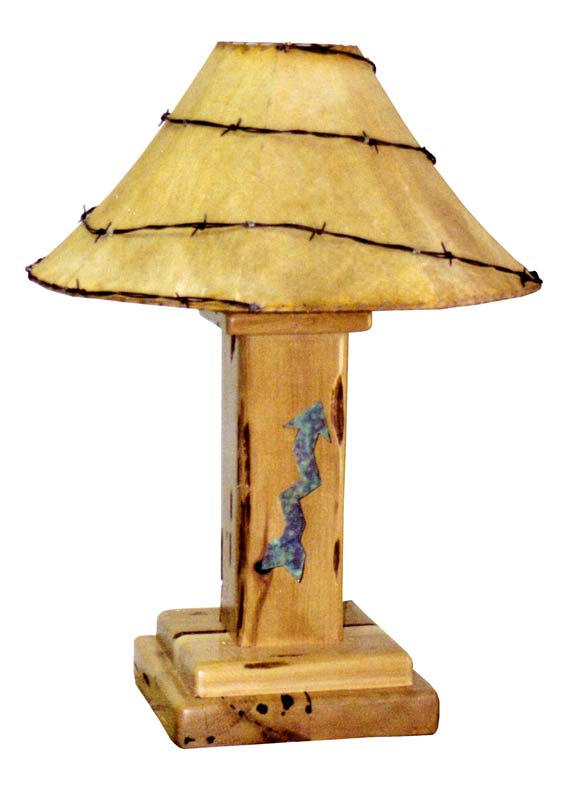 #6 Golden Table Lamp
You should make allowances for this incredible table lamp. It looks as an old-fashioned one. However, simultaneously it is pretty modern thanks to the combination of modern tendencies. It has a golden color with a cool-toned glass shade. It looks pretty natural and can brighten any of your rooms.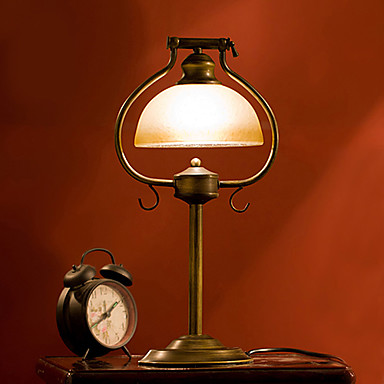 #7 Boot Table Lamp
What about considering the option of a table lamp with two boots? There are two boots firmly standing on a stone. They look very unconventional and this adds a special atmosphere to the general design of any room. You will be glad to read and undertake other things when you have such lamp on your night-table.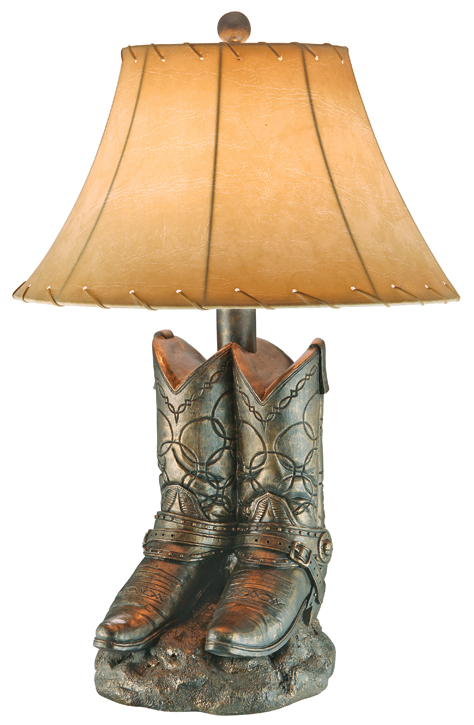 #8 Archaic Table Lamp
In the case, you prefer antique things you should take a look at this archaic table lamp. Looking at this lamp, you would hardly consider something strange and uncommon about it. However, its simplicity brings peace, balance and harmony to the general atmosphere in a room. This is a fine decoration.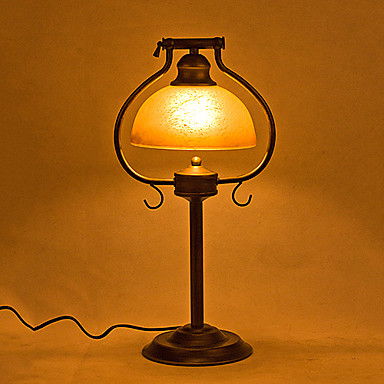 #9 Horse Table Lamp
If you wish to add some home-like atmosphere to some of your rooms, you may try this table lamp. This is a welcoming glow of a Father-horse and its little foal. The lamp has a beautiful western design and fits any interior. The sculpture under the lamp is hand-made, which makes its appearance incredible.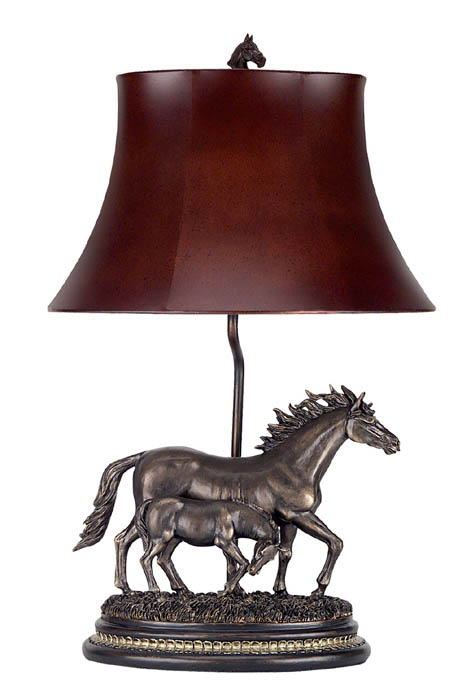 #10 Saddled Horse Lamp
Have a better look at this uncommon table lamp. There is a nice white ceramic horse saddled under the lamp. It is very accurate and beautiful. The horse sculpture is in a hand-applied finish. It adds a welcoming glow and your guests will undoubtedly like such incredible table lamp. Get one for yourself.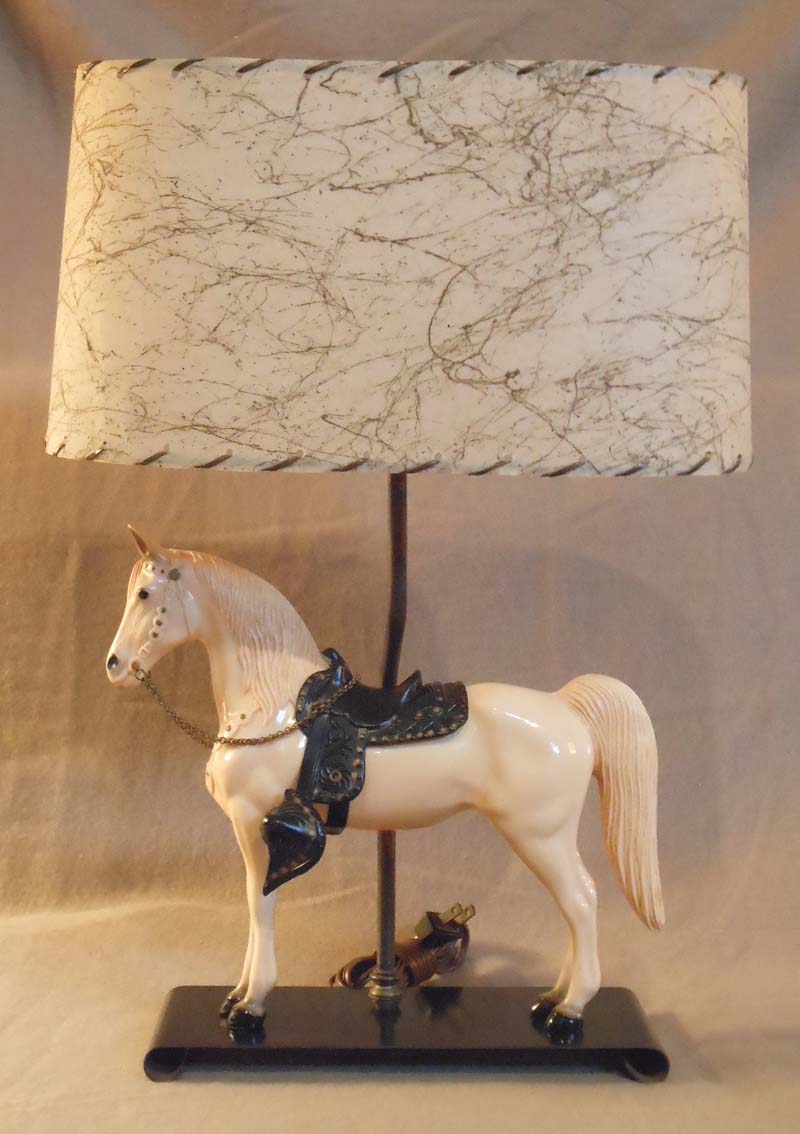 Video review
View price and Buy