Teal lamps – 10 excellent solutions for a bedroom
#1 Ceramic Mosaic Teal Lamp
Teal has become one of the most popular colors of the season. This model introduces an unusual pattern made of squares and rectangles which form a fine texture of the lamp. The drum shade is also performed in the same fashionable color and artificial silk adds some glamour to the item. This piece of furniture will look really amazing in any contemporary style. The item is compatible with the bulbs which are not more than 100W.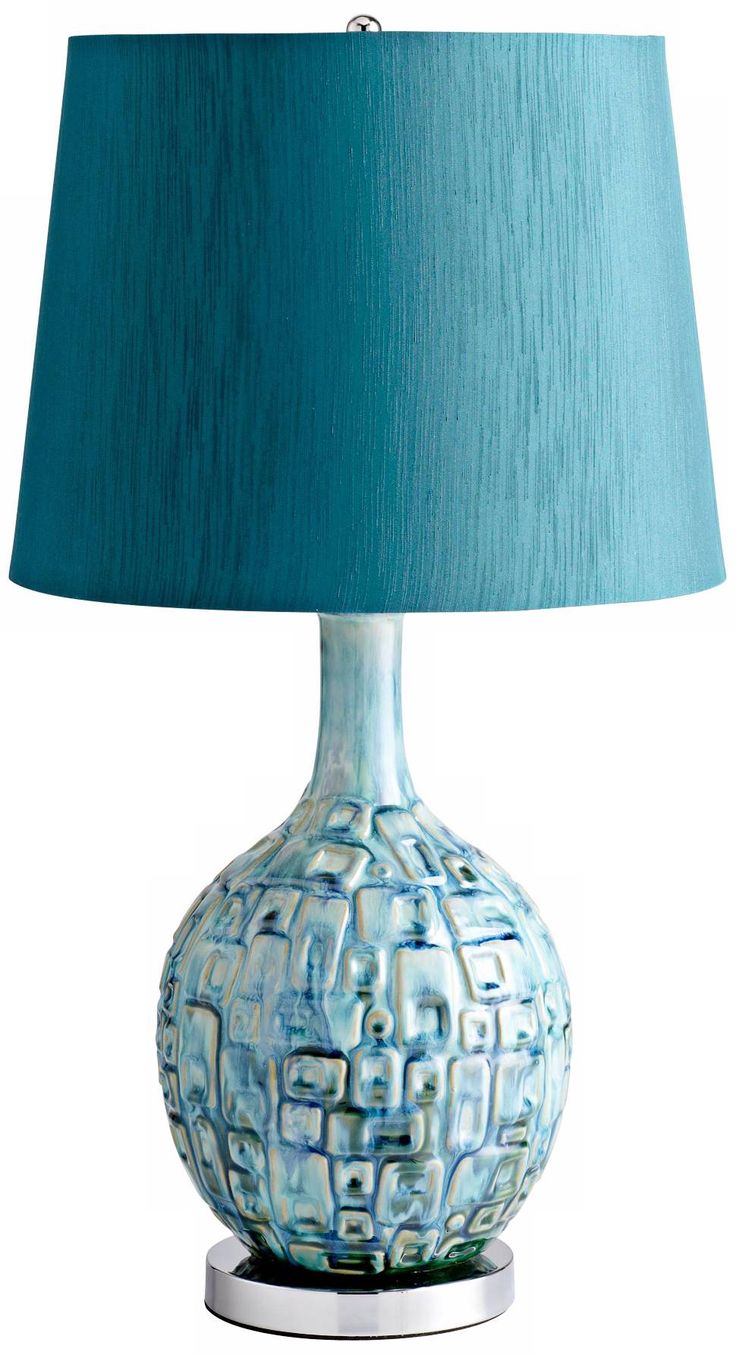 #2 Catalina Stylish Glass Lamp
This Catalina glass lamp will be an excellent solution for a bedroom. It has got nice colors and fine transparent stem. The model requires minimal assembling and that won't cause any difficulties with the user. It is somewhat heavy due to glass materials, but this increase of weight was made specifically to guarantee the stability of the lamp so that it doesn't fall down.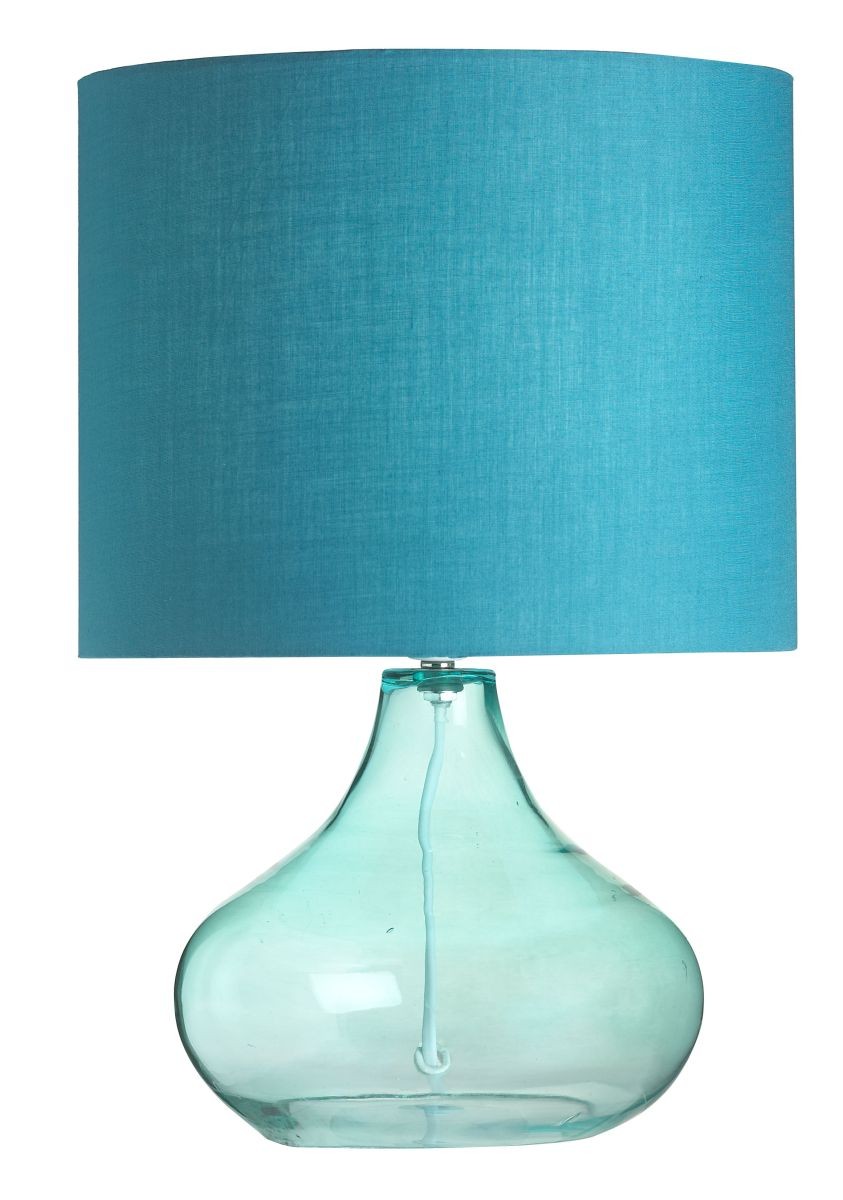 #3 Twin Swirl Teal Lamp
These fine lamps are perhaps one of the finest options for a modern decorated room where dominant color is teal, blue or green. The frame is performed of pure brass and melted into a fine colorful glass skin. A fine drum shell, made of natural textile cotton,completes the image of these nice Twin Swirl Teal Lamps. You'll need some efforts to assemble it, but the future result will present you a stylish futuristic lamp.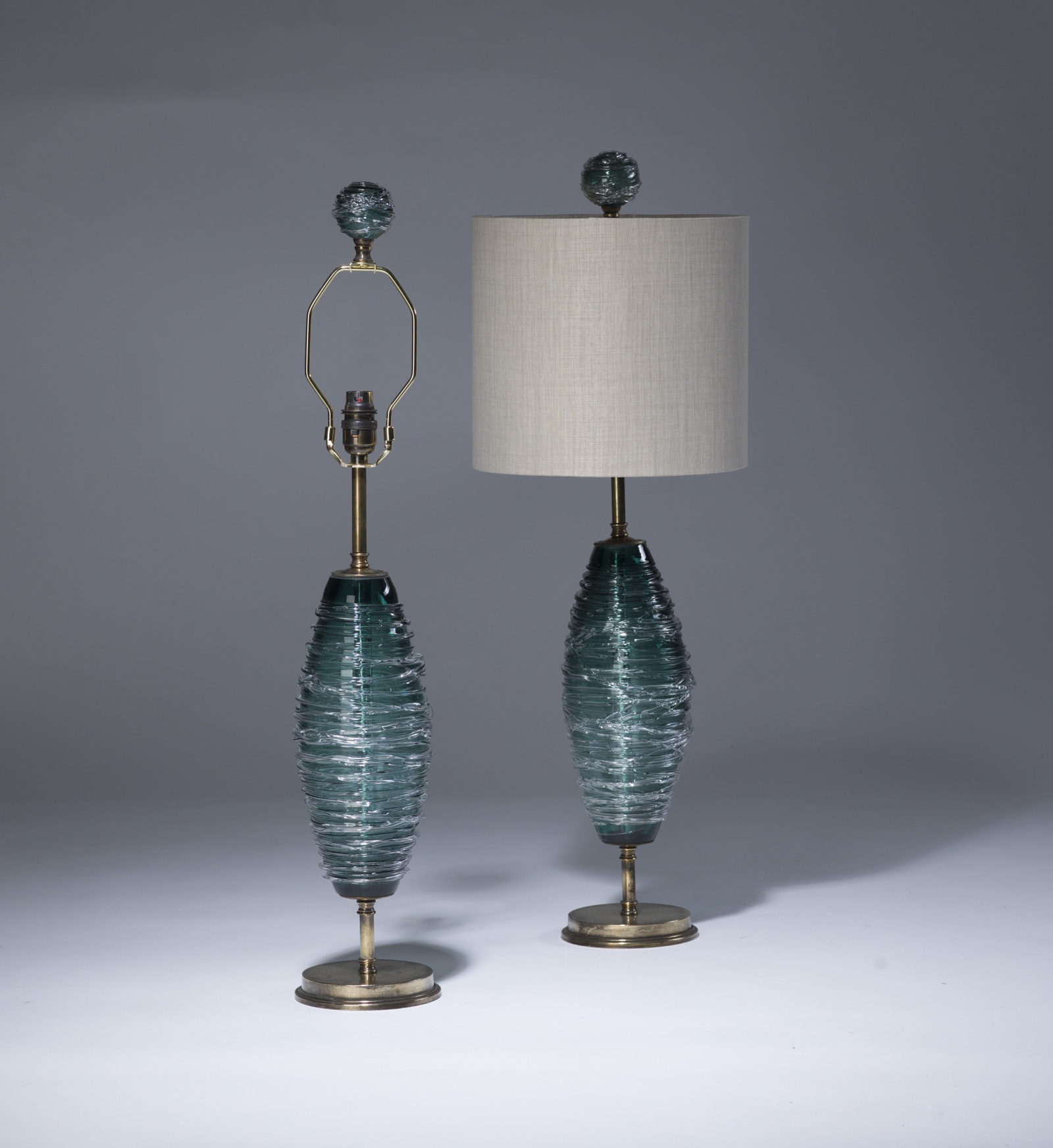 #4 A Good Lamp for Kids
Kids like warm and bright colors. Teal color would come to liking of many children as it reduces tension and makes kids calmer. Cast some light to the nursery of the babywith this bright stylish lamp. This 8 inches model is neither too big nor too small. The shade is made of artificial textile that will reduce chances of allergic reactions among babies. Besides, artificial fiber is very easy in cleaning.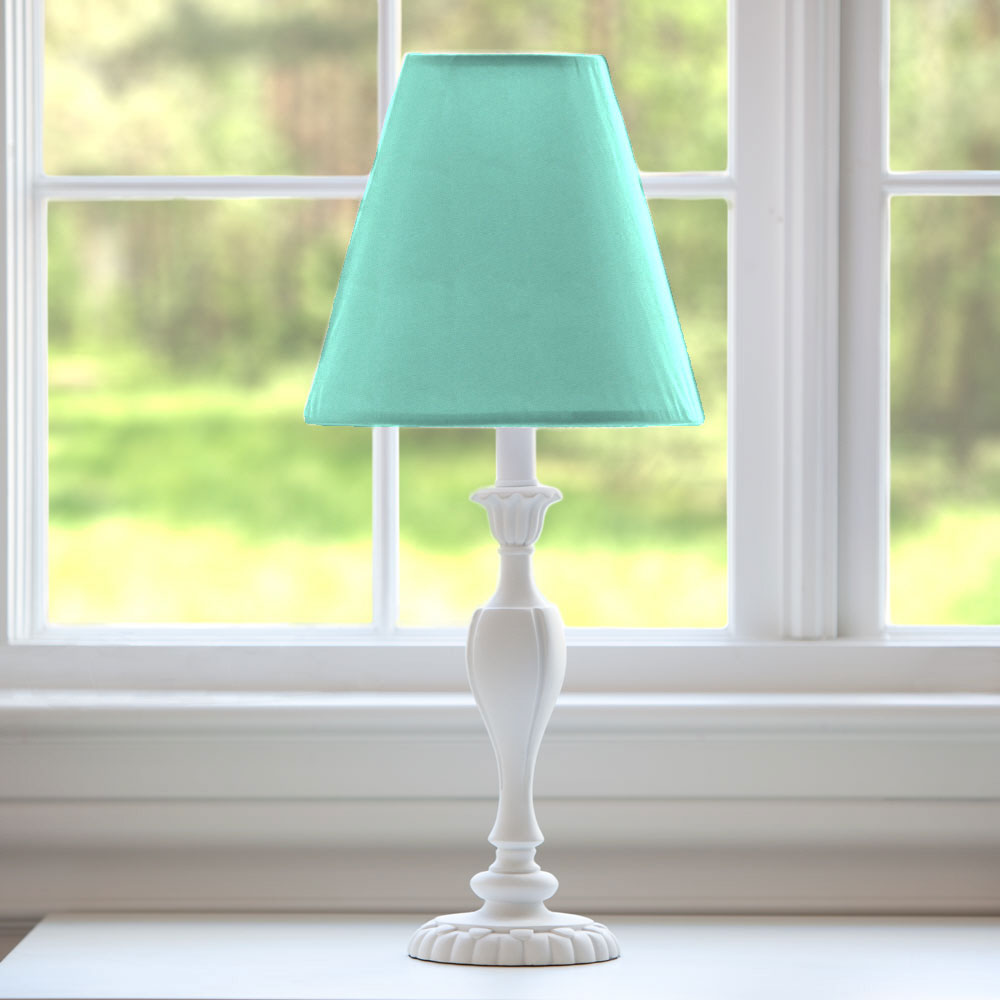 #5 Teal Vintage Murano Lamps
If you like vintage style, these teardrop lamps will definitely catch your eye. They will serve as an excellent focal point of the interior as they add brightness to any type of the room. The steel basis with anti-slippery covering makes the lamp stand firmly on any surface. These two lamps can be placed on bedside tables, writing desks, armchair tables and become a fine décor of your rooms.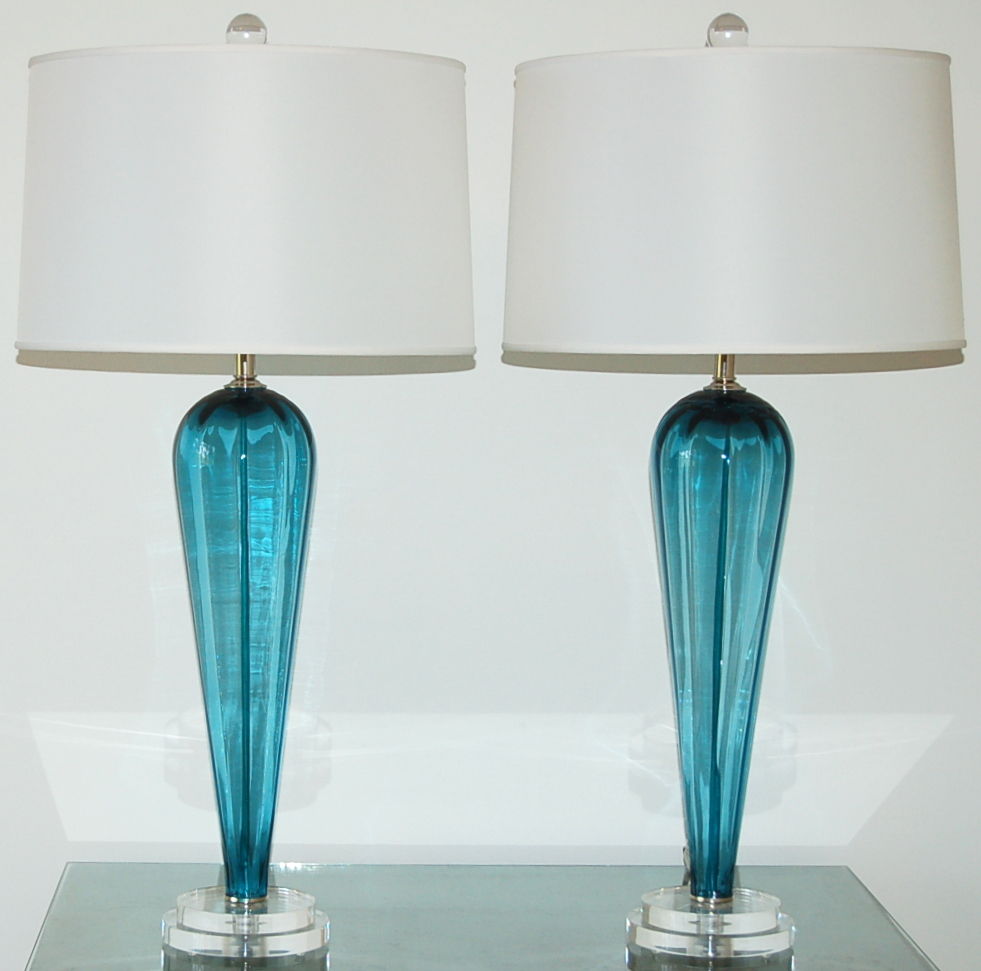 Price: $3,790.00
#6 Teal and Bamboo Lamps
It's a unique combination of glass and bamboo elements which have formed this simple and yet very attractive set of lamps. This fine piece of furniture will add some teal gloss to any of your rooms. The white shades grant an effective diffusion of light enhancing the rays of photons. An elaborate design of the items makes this acquisition the best option for both modern and classical designs.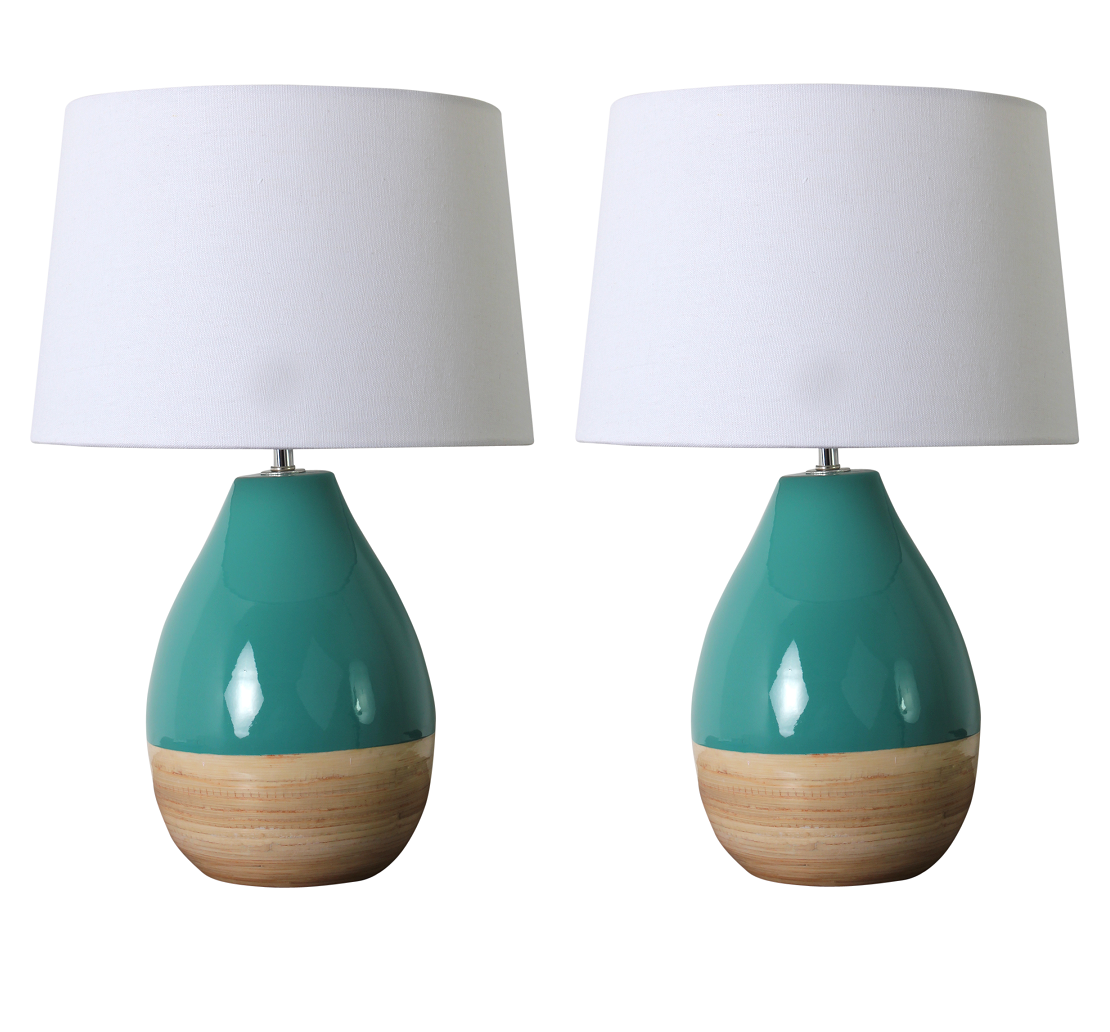 #7 Sand Watch Teal Lamp
At the first look these lamps attract attention with their hourglass shapes. The figure has been crafted with the hands of real masters. A unique pattern of spiral carving was done when the glass hasn't completely cooled down. The stem of the lamps is made of rock solid white quartz that provides extra stability for the lamp. Overall impression of the model remains rather high, especially when all elements are thoroughly reviewed.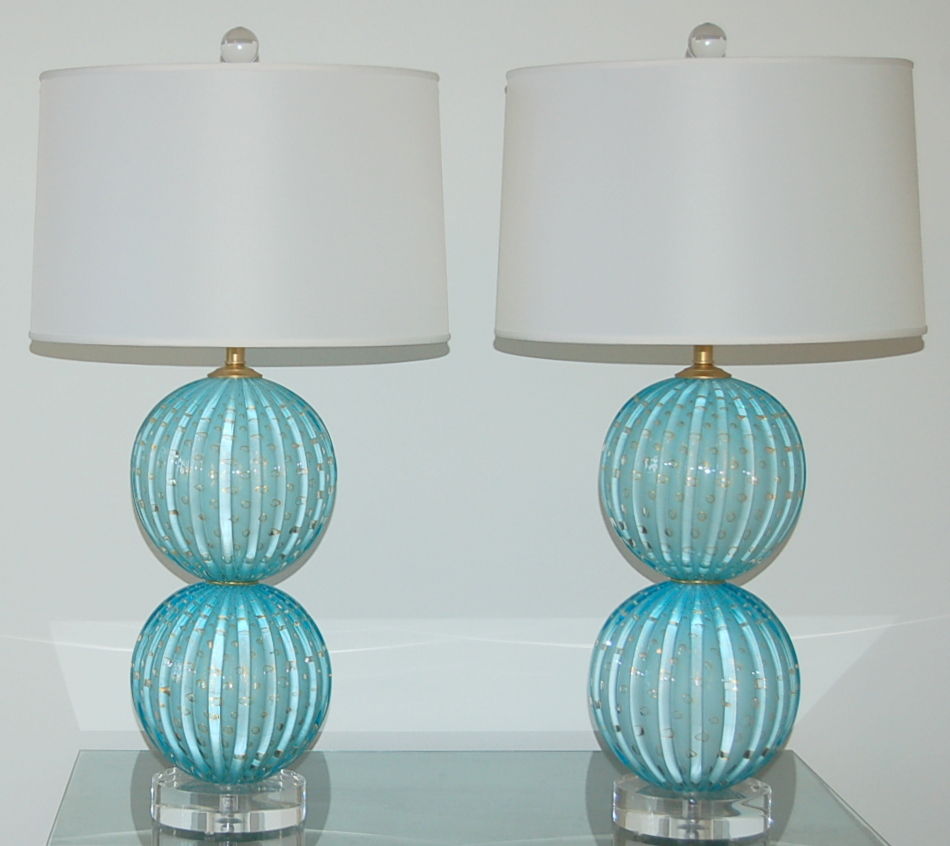 #8 Fine Silhouette Lamp
Contemporary design has become one of the most recognizable trends for the last decade. The style is characterized by a simplicity and elegance in decorations. This lamp is an appropriate representative of the style. It has got a feminine shape of the body, strict basis made of metal for balance and bright colored shade that enhances light making it more pleasant for eyes.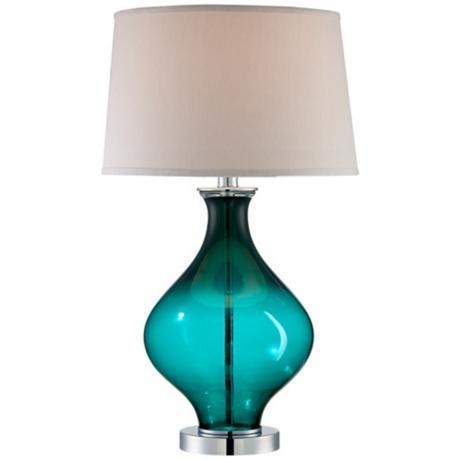 #9 ChromeStemmed Teal Lamp
Are you searching for a new distinctive element for your room that will entertain you and astonish your visitors? – This teal lamp will do the job. An overall color of the lamp and its shade make the item extremely attractive. The gorgeous color of the shade radiates a warm soft light that is comfortable for watching TV, reading or doing any other type of activity.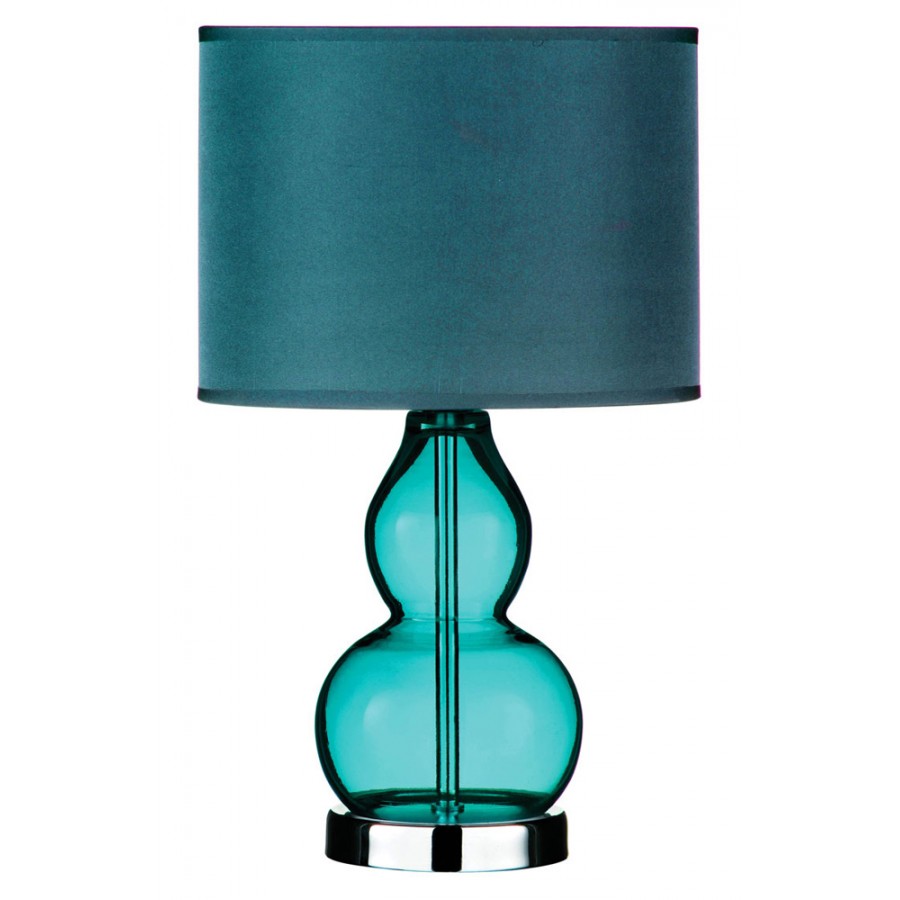 #10 Transparent Tea Table Lamps
These fine slim lamps will look adorable on any kitchen table. They were specifically designed not to occupy a lot of space and remain a nice and attractive décor. They will also look nice as a side light in the living room during tea time with some cakes. The lamps use best tempered glass, the quality of which doesn't cause any doubts and the metal elements are on a decent level as well.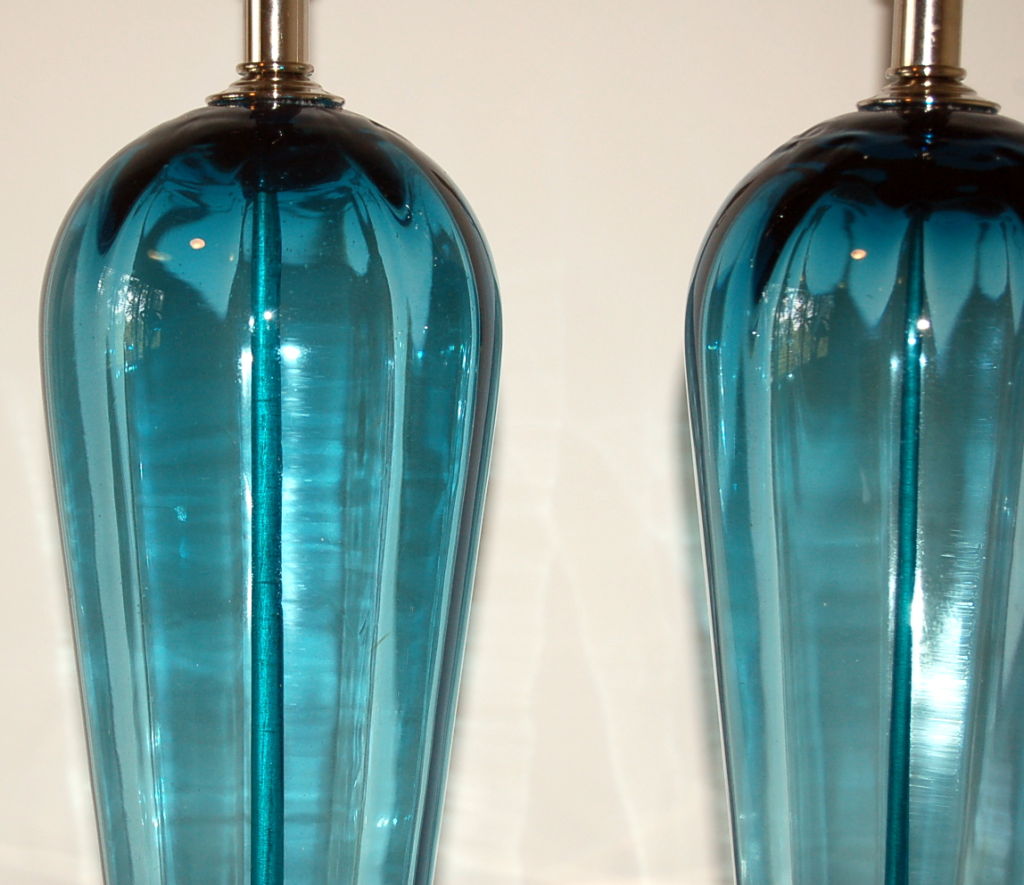 View price and Buy