Slit lamp biomicroscopy – Pioneering Instrument to Diagnose Ophtalmic Diseases
Slit lamps are routinely used while performing eye checkups. The instrument is employed along with biomicroscope to examine the anterior region of the eye.
Typically, slit lamp biomicroscopy involves the inspection of vision related ailments. It detects any disorders afflicting the protective membrane of eyelids and eyelashes.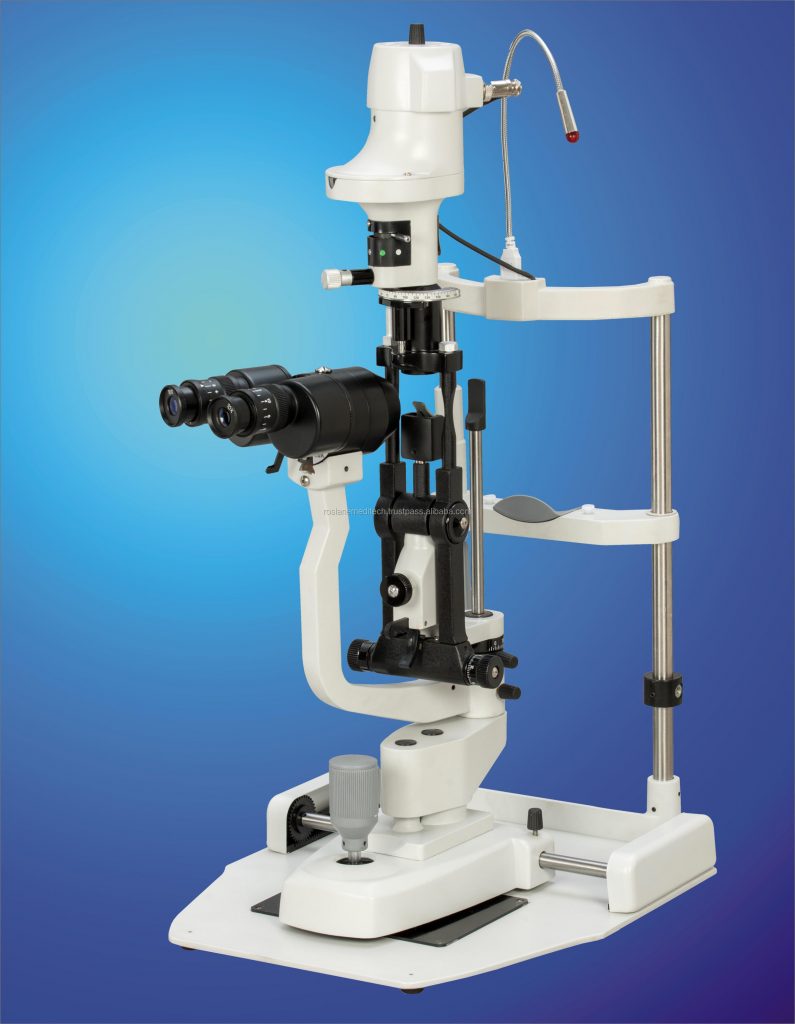 The frontal portion of the eye comprising of the cornea, sclera and conjunctivia can be critically observed. In the slit lamp biomicroscopy procedure, a narrow beam of light is emited out directing to the core of the iris.
The light rays are ejected out from a source of great luminous intensity. The special technique carefully probes any abnormalities found in the eye structures.
If an ophthalmologist cannot identify the problem by physical examination, he opts for slit lamp microscopy. The clinical apparatus aids the doctor to conduct tests in order to diagnose any prevailing eye disease. A slit lamp is extensively used in optometric procedures to monitor itchy, red, painful eyes.
View price and Buy