Guide To Choosing Plug in wall lights
And in this article, I will guide you through how to choose a wall plug in light that best for your home.
Where to use wall lights
Plug in wall lights basically can be applied in any room, in your hallway for creating the good atmosphere, in your bathroom for creating the glare-free illumination, in your bedroom for reading lights and much more.
Basically in can be applied in any room because a wall light very useful, also can make your room more beautiful.
Types of wall light
There are many types of plug in wall lights including:
Uplight: this type of wall light placed high on the wall, can be used for creating some atmosphere in your room and some accent.
Downlight: this type maybe same like uplight type, but more commonly is used to illuminate the floor for the purpose of giving effect and style.
Reading or swing arms light: its self-explanatory types, it used besides on your bed for reading purpose and protecting your eyes from low light.
Bath and vanity light: this types of plug in wall light to give your bathroom glare free illumination.
Picture light or artwork light: for lightening artwork or picture
How many you need?
Its depend on your room, your wall height, the size of the fixture, is an important role, but placement is also important than how much you have it, and commonly the placement is around 5.5 to 6 feet from your eye if you use in on the hall wall or your living room.
And if you want some exact number 8 to 10 feet per one fixture should be good to go.
Conclusion
That is a lot of things you need to consider if you want to add some plug in wall lights on your home, from where to use, choose the rights type and how much you need it.
But after all the one who decides is you, and everybody had different taste but if you still not sure about your own decision, my recommendation above is for you.
#1 Luxury Wall Light
This good looking wall mounted lamp will find a nice place on every vertical surface. While occupying little space this item provides with a decent amount of direct light. The combination of wooden and brass elements creates an image of great fashion. It will match any design due to its general look. In addition, you'll be able to move the shade to give more light to the place where it is needed.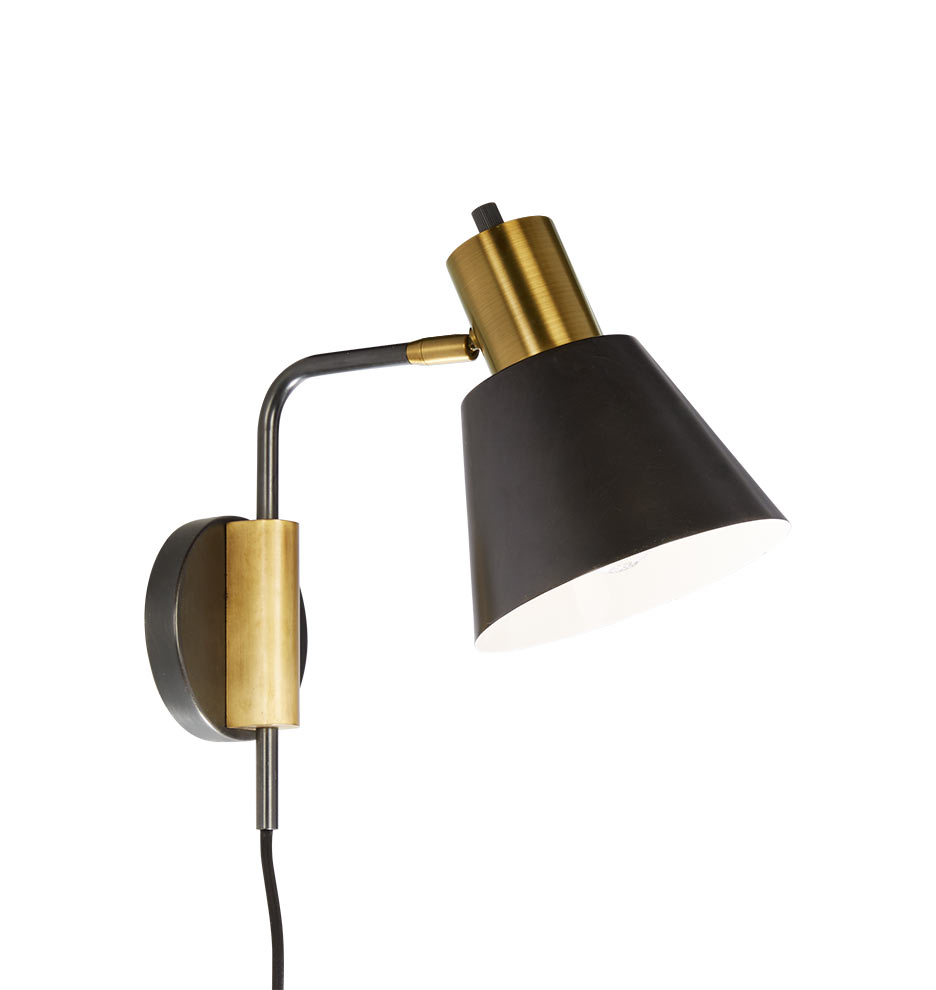 #2 Loft Lamp in Cage
The industrial design is in trend. This lamp is like a grotesque element in some steampunk movie where people are dependent on steam and heavy industry. This vintage lamp will become an excellent acquisition for people who want to transform their rooms into some thematic premises. Although it can look a bit rusty, it was made on purpose to correspond certain style.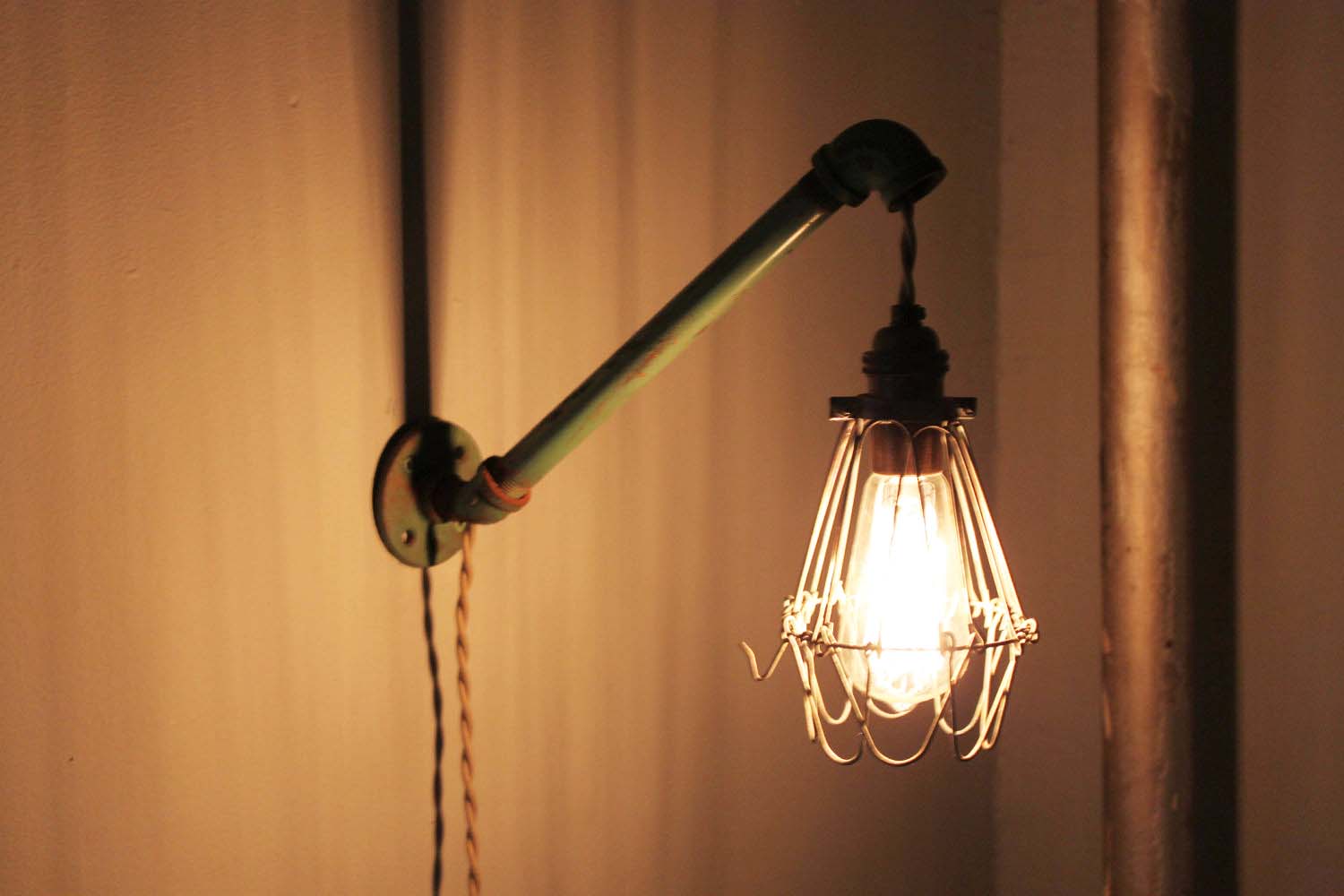 #3 Envoy Swing Sconce
This lamp came to us from the fifties of the XX century. It is fully applicable to all modern designs. When you need some good directed light for any type of work, this lamp of a brass and twisted paper will do a good job. Each detail of this lamp is thoroughly looked through to develop the item of the most ergonomic design. It is available in two variants gold and black ones which look equally awesome.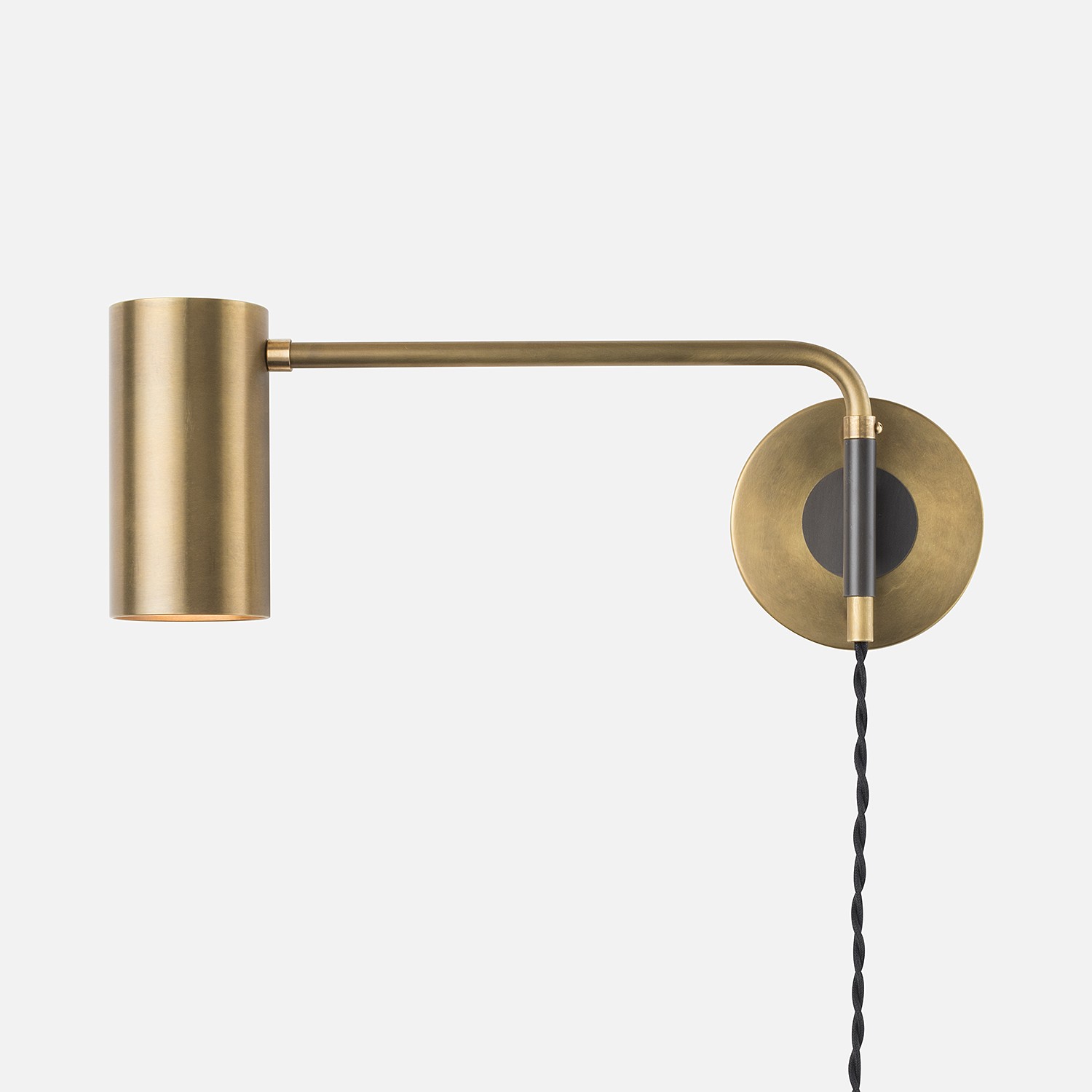 #4 Long Arm Lamp
This lamp is a unity of a popular Scandinavian and vintage styles. They resulted in a beautiful hand crafted items filled with devotion to people who love elegance in all the details. Each item is made of brass and has got a unique metal texture. It means that the owner will have an amazing lamp hanging on the wall of the room. The long flexible arm of the lamp provides excellent opportunity for manipulation with the lamp to obtain the best angle of light required for some purpose.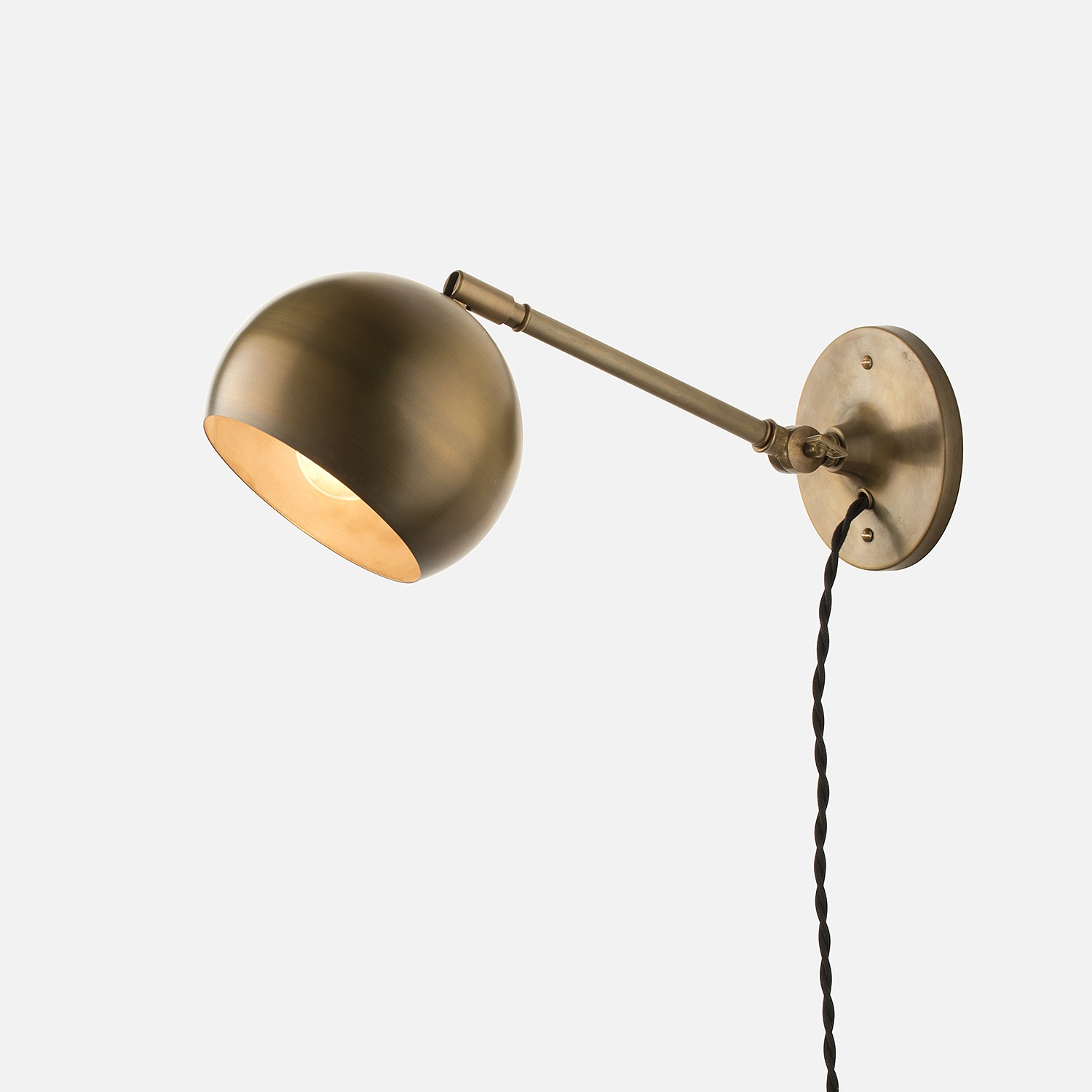 #5 Rotary Switch Lamp
This lamp is a representative of a modern style in both design and functionality. Durable aluminum and plastic is used for its body. It can be switched on by means of a rotary mechanism that is located on the top of the lamp. Due to specific technology it is very flexible and able to send its powerful luminous ray of 520 lumens wherever it is needed.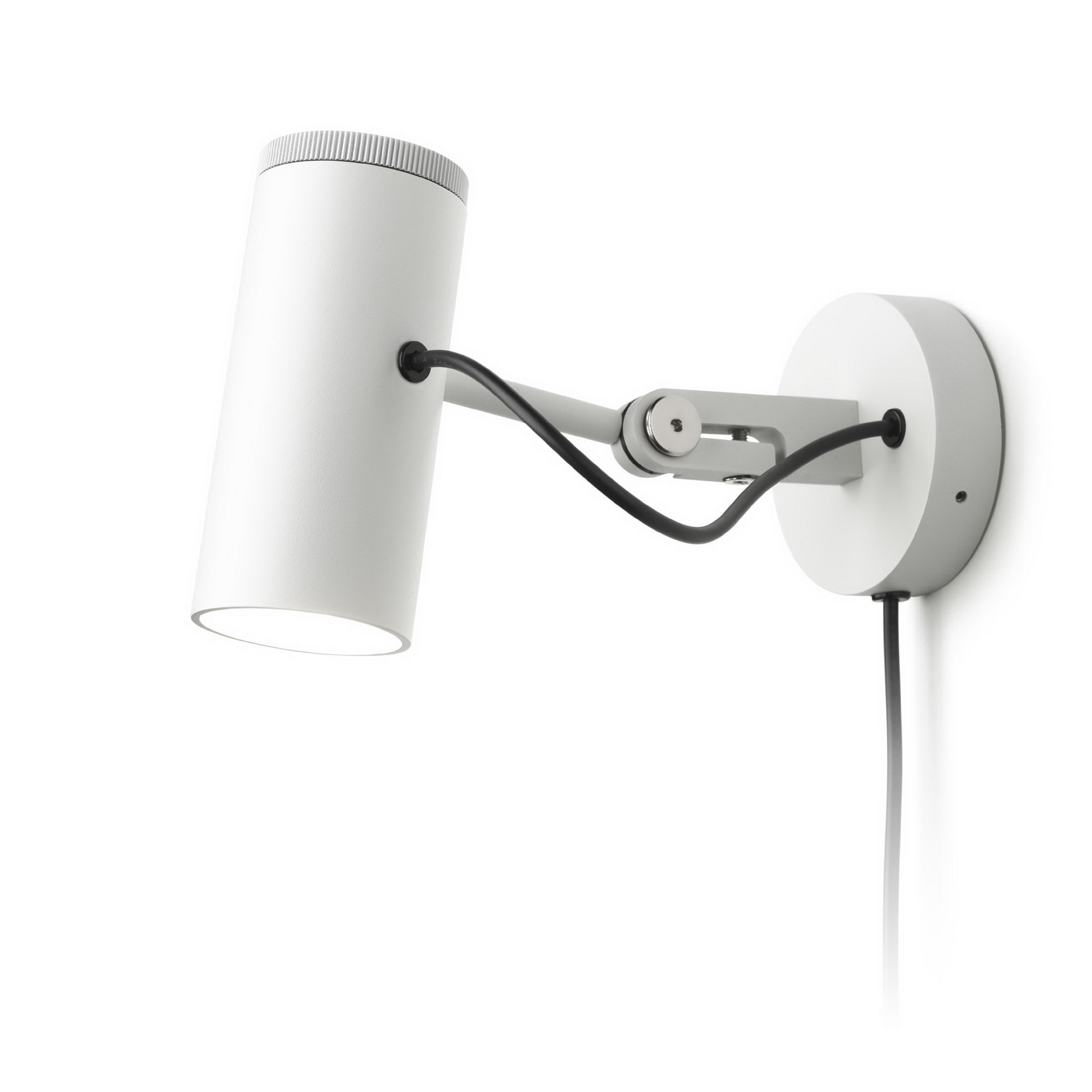 #6 Stylish Trio
These triplets are excellent for any room that requires a decent portion of light. The total amount of light, that this item is capable to produce, is about 400 lumens. The item is made of fine versatile material that can't be influenced by corrosion due to acrylic paint covering. It can be used even in the places with high level of humidity such as bathroom or a lavatory. The trio lamp will look perfect in some vintage decorated room.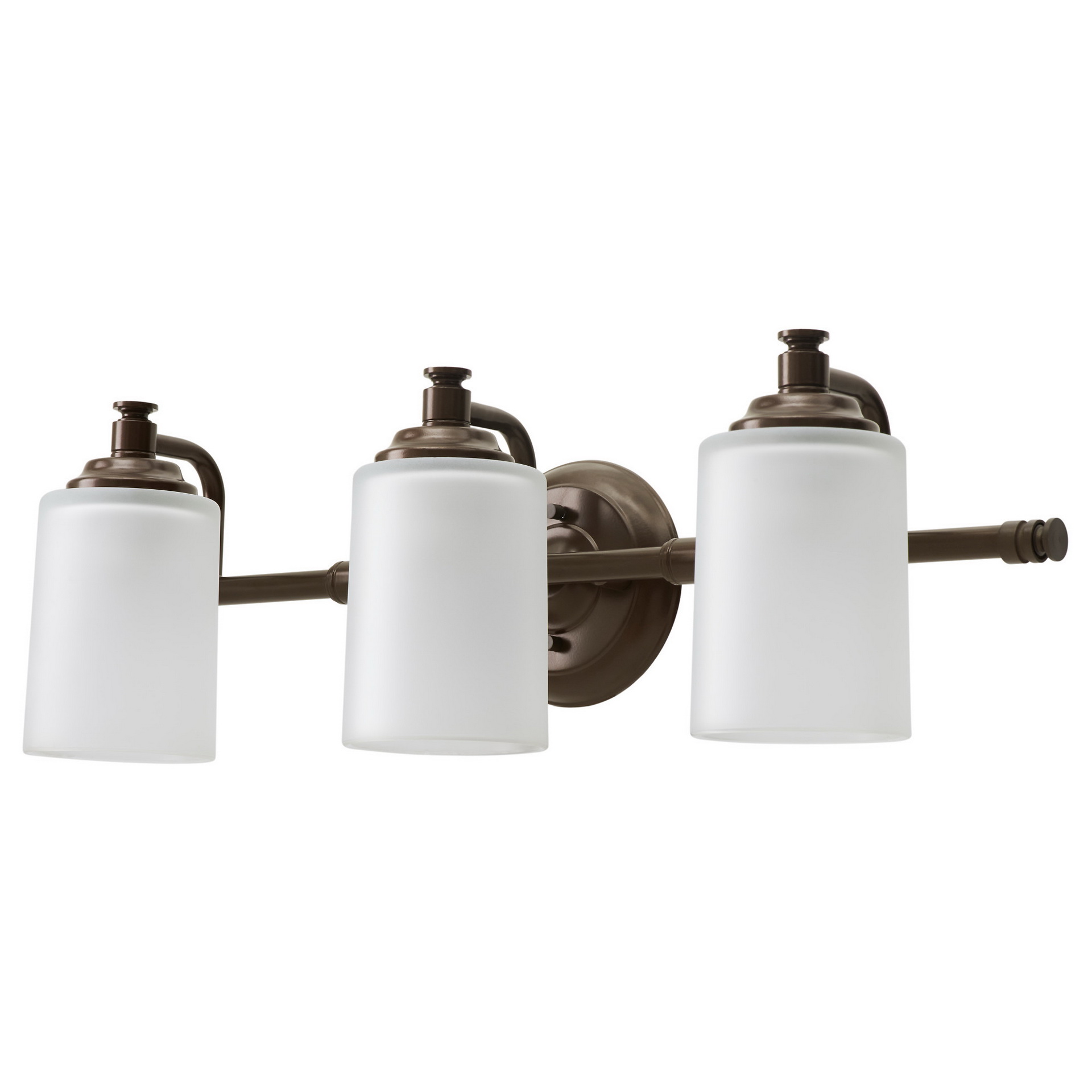 #7 Stylish Bronze Light
This wall mounted lamp looks very fashionable in most modern designer solutions. It looks very simple, but well-rounded shapes make it an excellent choice for one's room. The bronze color perfectly combines with most wooden furniture colors. Its shapes provide excellent opportunities for cleaning as the surface can be quickly rubbed with cloth till it starts shining.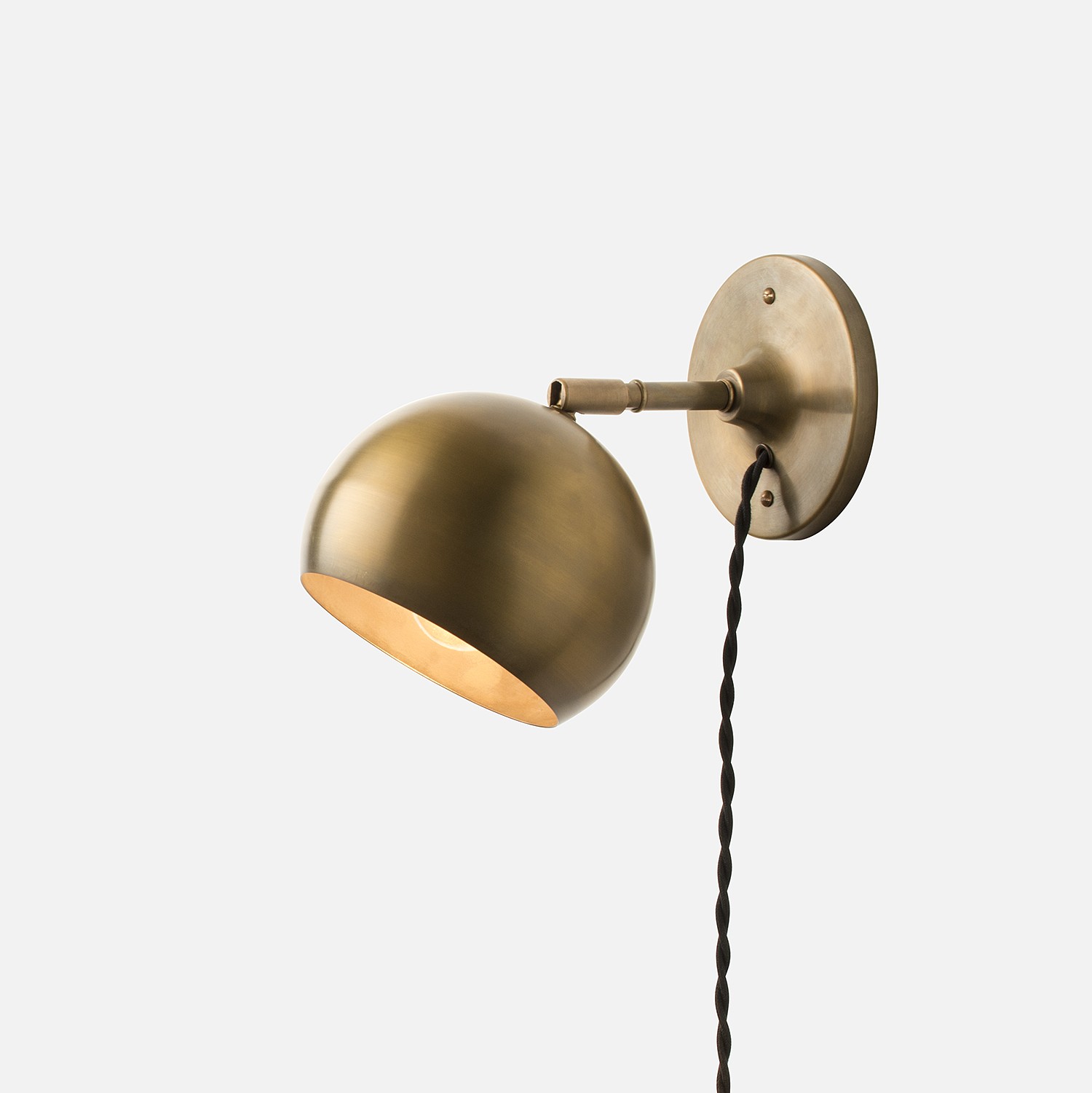 #8 Light in a Cage
This accessory is another variant of loft style art that will come to heart of all industrial lovers. The cage is specifically designed to grant an air of industrial age to this item. It is made of rubbed bronze and covered with special oil. Even technology of adjustment is implying the usage of a pulley that finalize the rustic impression of this lamp.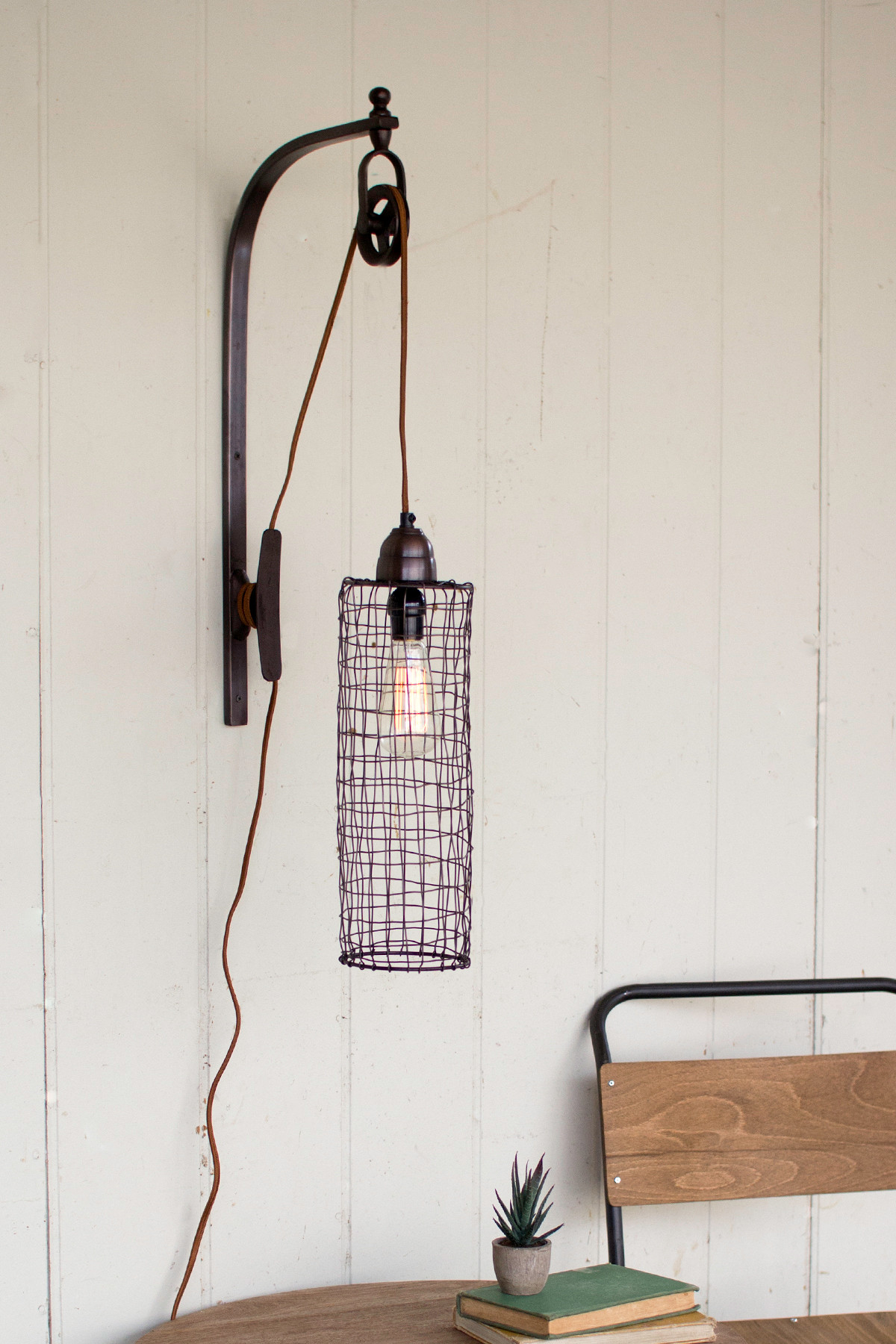 #9 Modest Wall Lamp
The lamp of this style will be suitable for some bedroom and it will surely add some comfort and coziness to the room. They are very simple without anything out of the picture, but that is the point that makes this item so special. The simplicity decides everything. It is easily installable with two screws and the length of the chord is enough to plug it in at the very floor.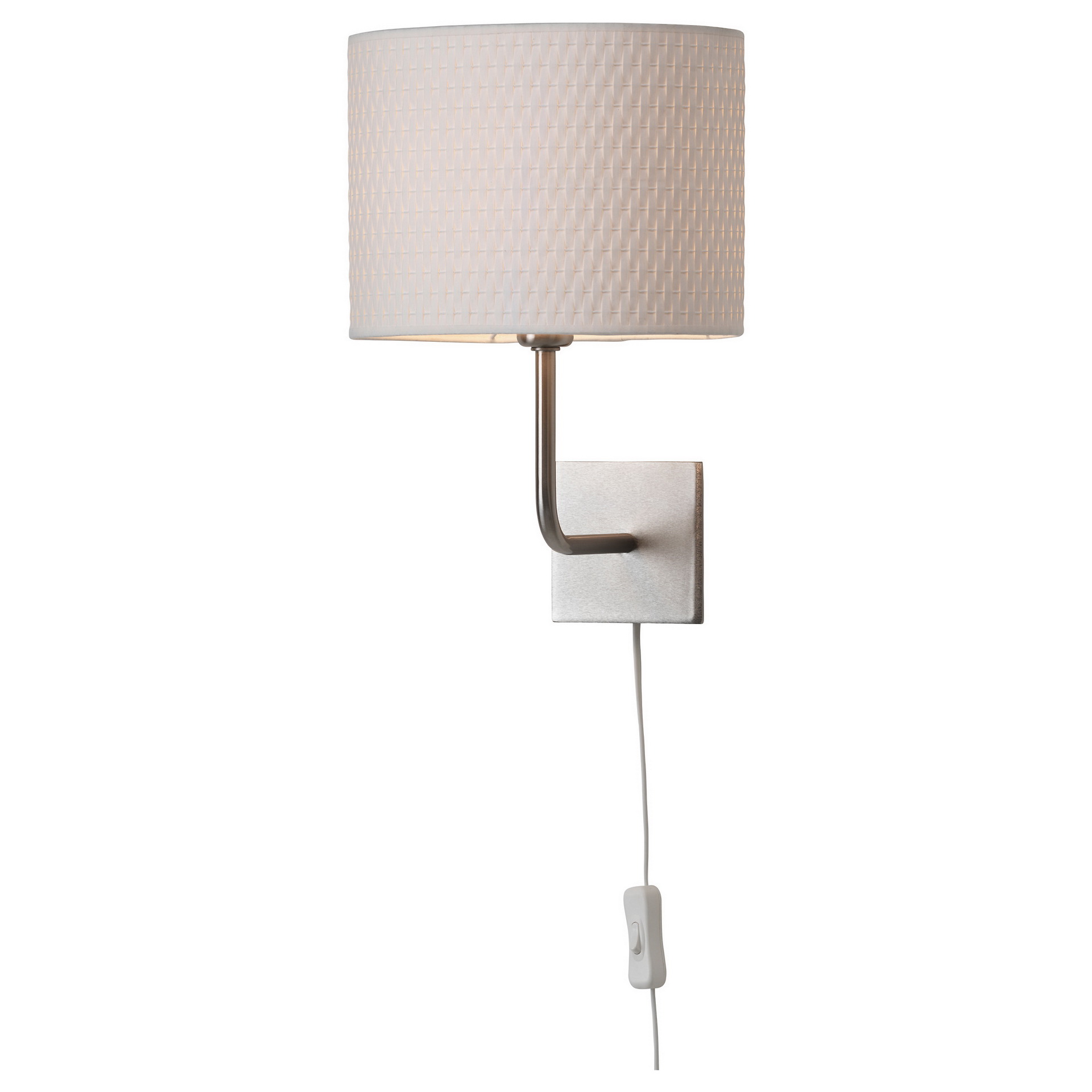 #10 Long Scone Lamp
The lamp will be a perfect option for some underground, retro restaurant to complete the atmosphere of past years. The construction is very simple: metal and glass. The metal details make the lamp reliable for a long lasting utilization and glass makes the light stronger even with the lamp of a weaker power. Two screws hold the item firmly on the wall, so there is no need to worry that this metal article can fall down.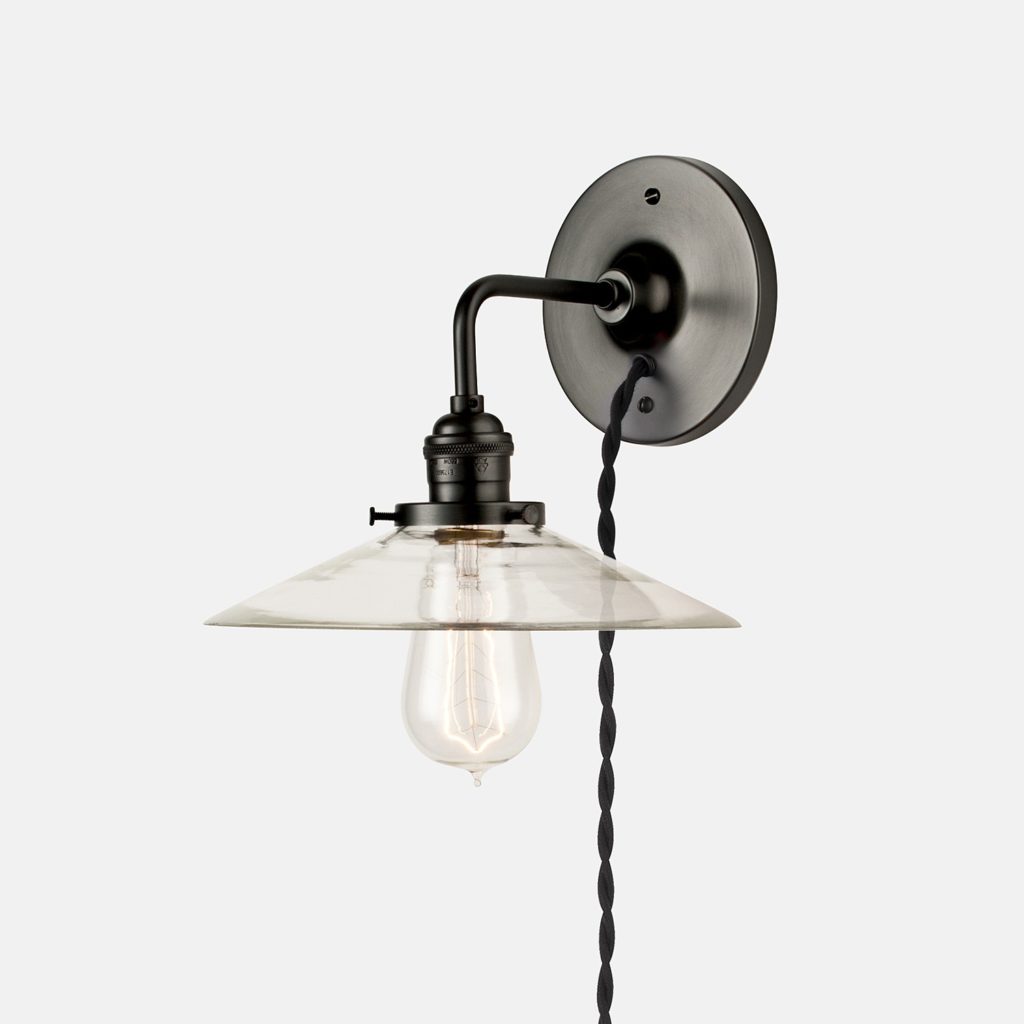 #11 Powerful Beam Light
This cute little fellow looking like a small projector is in fact a powerful source of light that would serve any purpose. It uses a powerful halogen lamp that is both energy saving and productive in terms of light output. The lamp itself can be moved within 180 degrees. So you can cast light on the floor or on the ceiling equally well.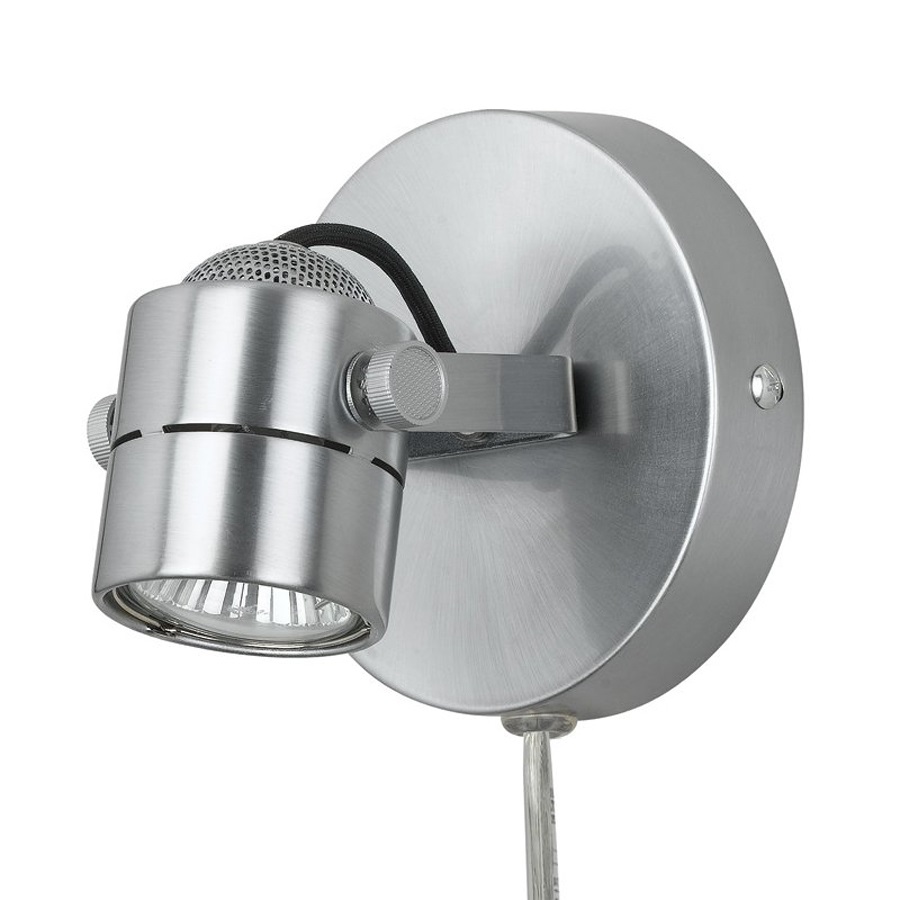 #12 Wall Mounted UFO
No, it's not a UFO, it is a wall mounted lamp. It can be considered a wonderful multitask tool that is suitable for both leisure time and business activity. The lamp has got three moving zones so taking a proper position for casting light will be easier than ever. Moreover, it uses a LED lamp that is as simple in installation as energy saving and effective.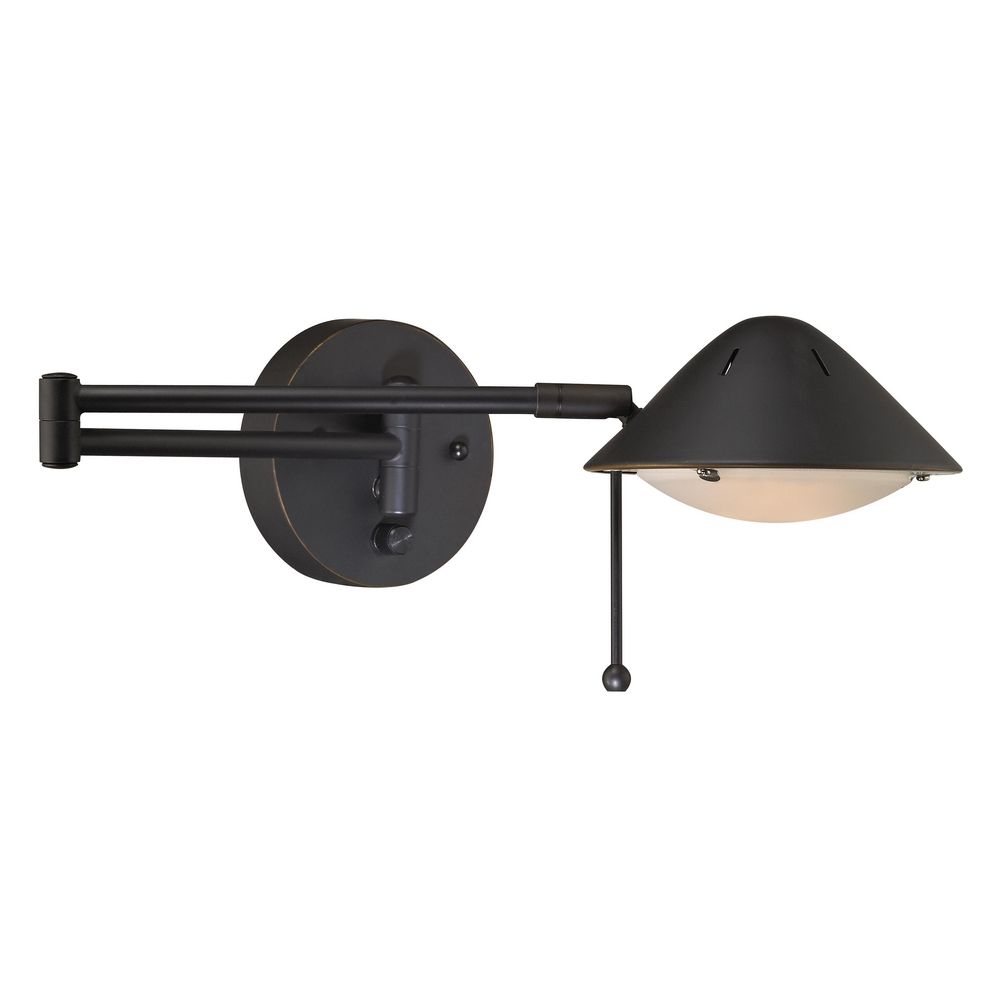 #13 Double Lamp
The double lamp of this kind is an excellent option for classical rooms, private cabinets, bedrooms, cafes etc. The most noticeable thing about them is the fact that each of the heads can be separately adjustable and it's up to the owner how the bulbs will cast the light inside the premise. There are several variations of color which range between copper and brass. The item is for indoor use as it is not protected from rains.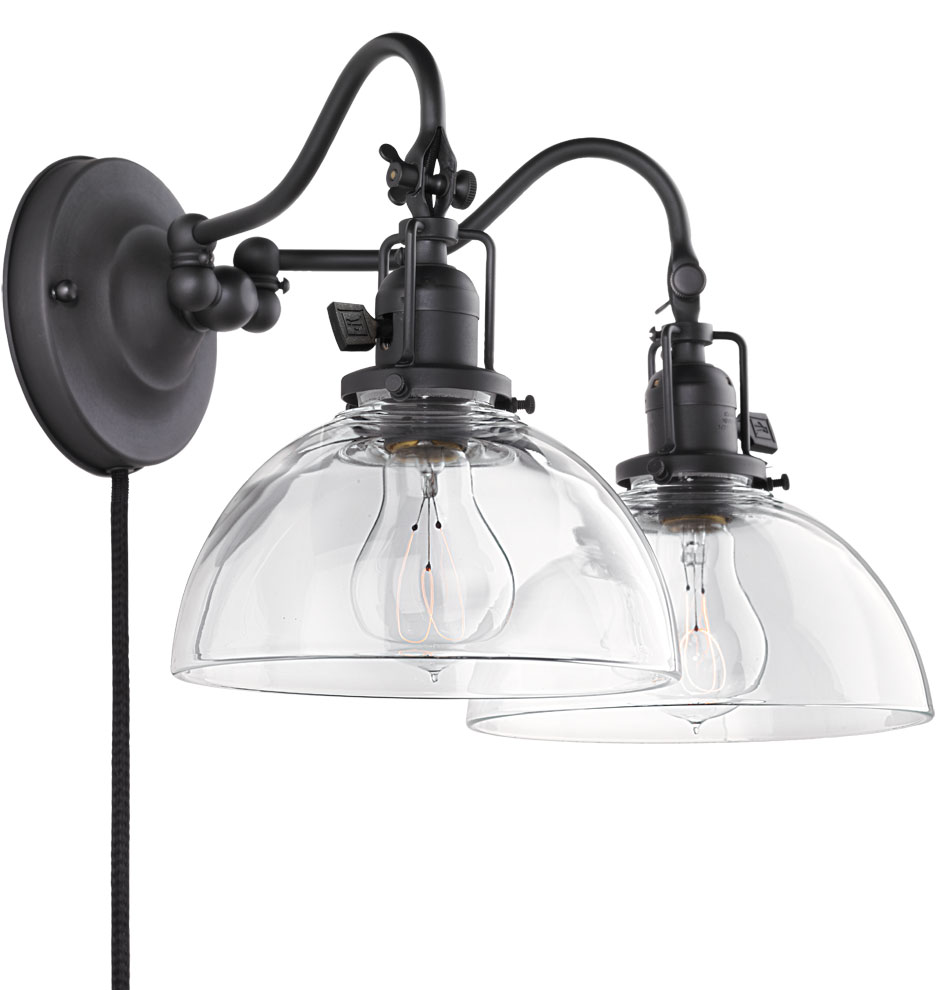 #14 Oval Headed Swing Lamp
This black beauty will be suitable for any geometrically oriented décor. The swing lamp can be mounted either by the owner or by specialist and one can use it for a long period due to its durability. It can be easily twisted and turned almost under any possible angle to obtain the necessary portion of light needed for any type of activity.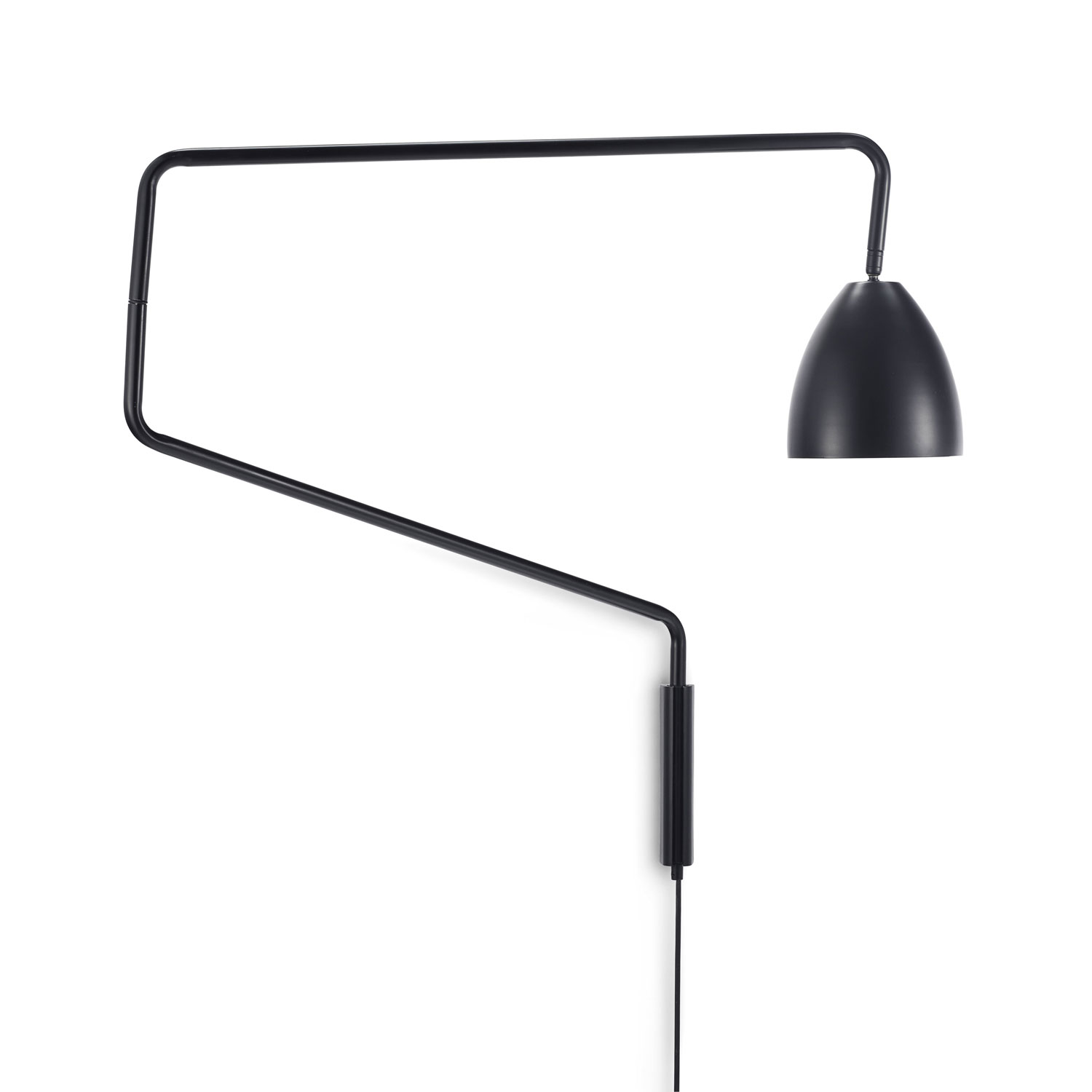 #15 Frankenstein Lamp
The lamp of this kind seems to originate from the story of doctor Frankenstein. The illumination gadget has got the spirit of antiquity and all its general view states that. This metal decoration lamp will serve as an excellent addition to some cabinet or a library to crown the overall design. The item was made of brass and scratched in purpose to grant it a unique view. It can be adjusted in three spots that makes the lamp an excellent choice for various hobbies.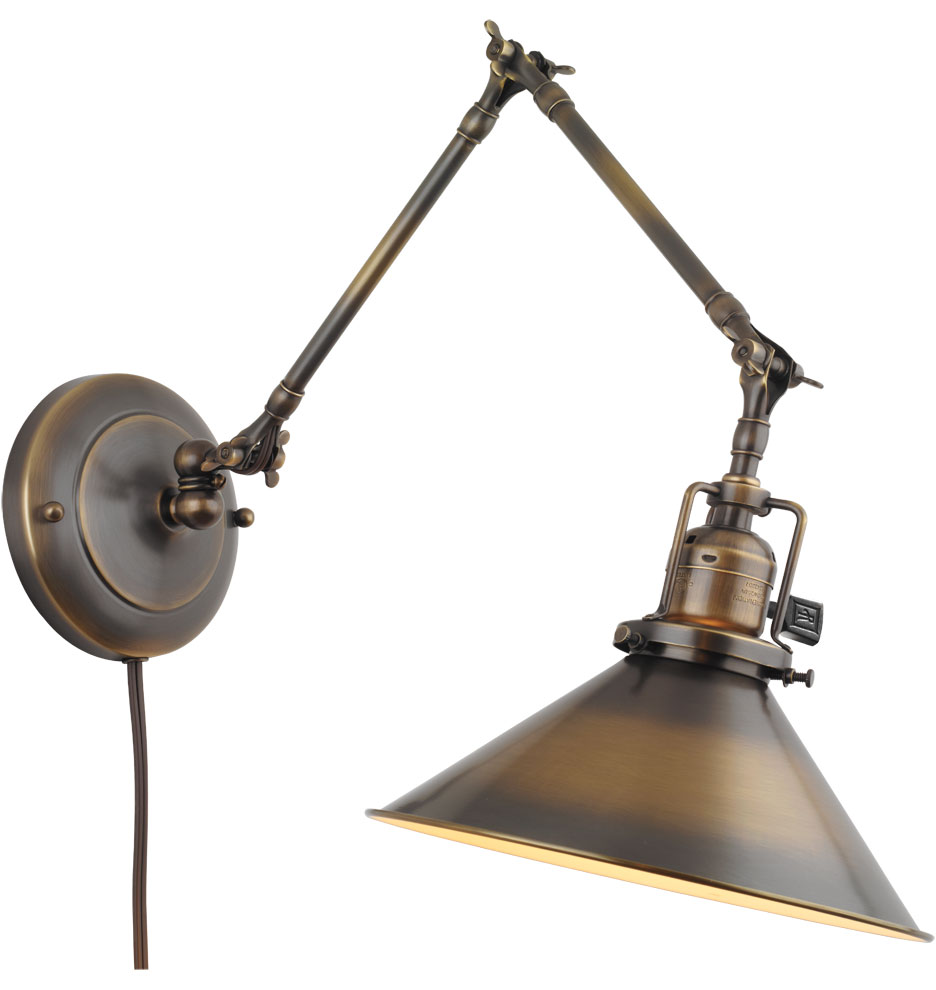 This Edison lamp is an excellent solution for industrial style lovers. It can be easily mounted on two fixtures along the wall with minimum efforts. The construction is as primitive as it can be, but here lies its charm and benefits. The simplicity of the construction makes it as durable as piece of metal. It will become an excellent decoration of some unusual interior.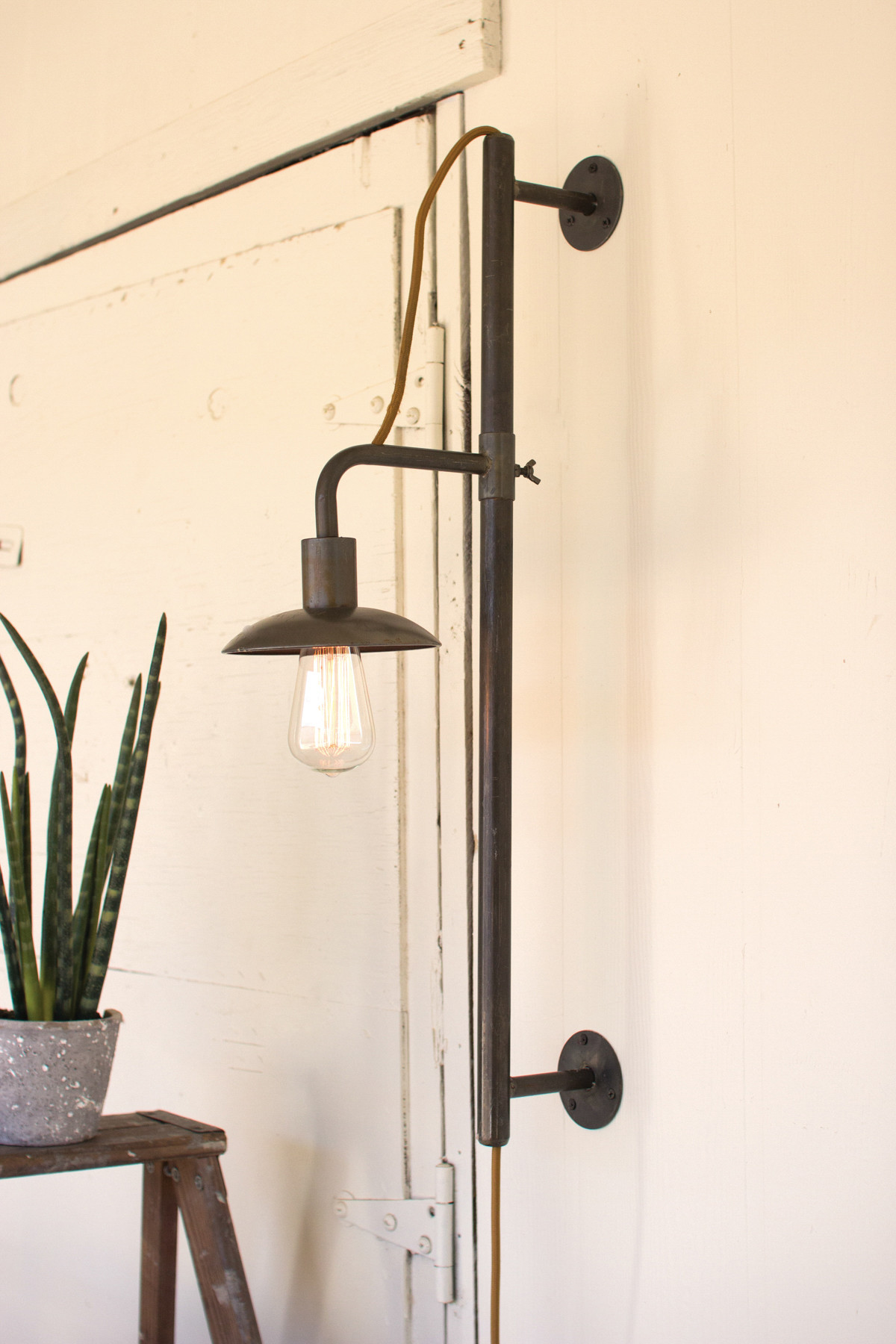 #17 Wall-Mount Luminaire
This light is simple and elegant. It has no excessive elements – just double-connection bulb and two nickel fixtures. It will be perfect for any interior as it can either emphasis some décor elements or harmonically merge with the whole place. This simplistic item may be applied in any environment with equal effective result: municipal, commercial, institutional or residential.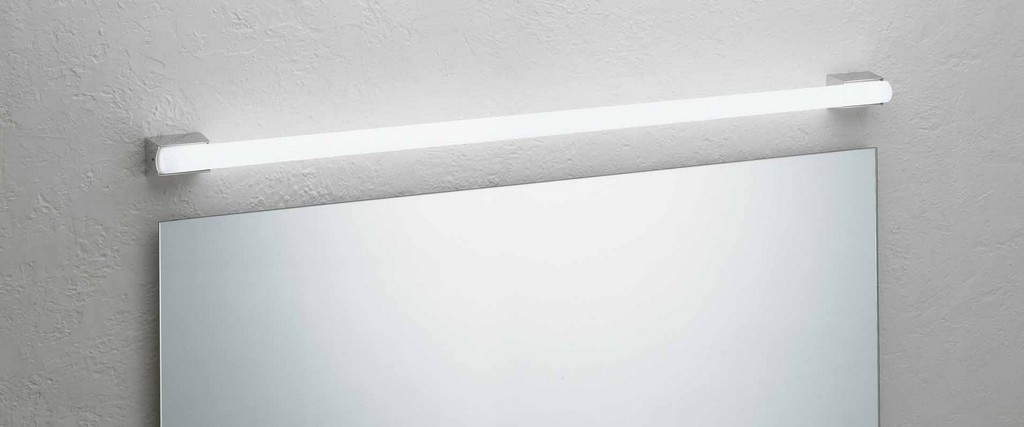 #18 Swing Arm Wall Lamp
This sophisticated item will perfectly suit any contemporary interior. It has full-scale dimmer to ease the light control and 6 feet cord that can reach any wall outlet. Due to the gentle ivory fabric of the dimmer it can match any spot near bed or some reading corner. Moreover, this lamp is as practical as beautiful: it is easy to install and swing arm mechanism allows adjusting the best lighting position.
#19 Retro Edison Hanging Lamp
If you need to illuminate any retro outdoor spot, this lamp will do a great job. Its light is not that bright as in modern led or halogen lamps, but that's the thing that grants this lamp the unicity. It will create an amazing romantic atmosphere so you can feel like you are somewhere years ago. All its elements are performed in retro style: body made of brass, black stir cable and oblong black fixture.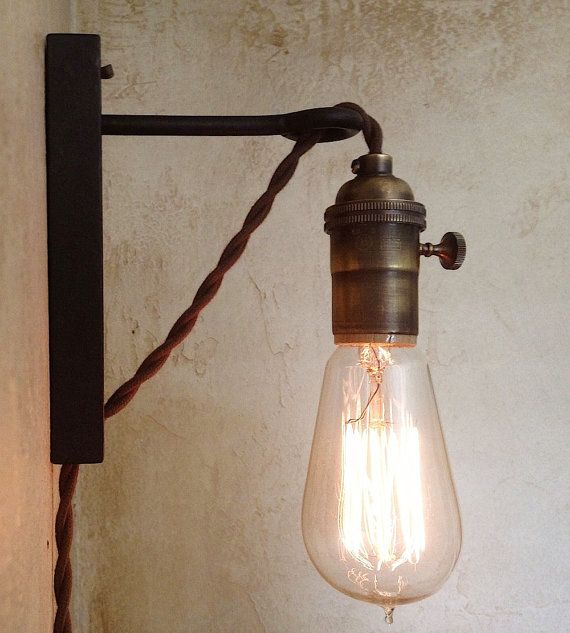 #20 Beautiful Sunset
This lamp is made of a very simple construction: the light is hidden in a special shell and the clouds around are made of fire proof material. When turned on, the light creates an effect of a beautiful sunset that will definitely bring some relaxation and comfort to the viewer. This lamp is as simple as it can be and would be perfect for some nursery of a baby.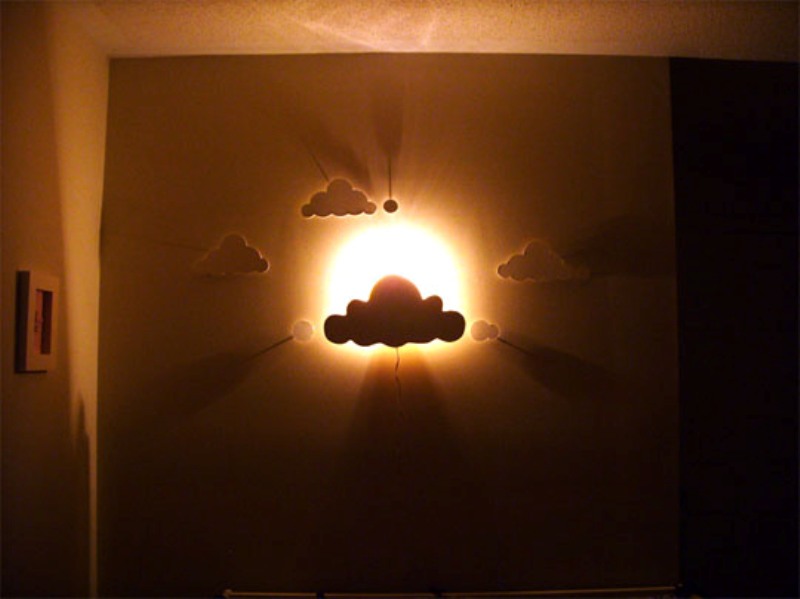 #21 Rainbow in the Socket
This wall mounted socket lamp will be a good idea for small children who are afraid of darkness. It will cast rainbow projection on the walls catching the attention of the baby. After looking at the beauty of the northern light the child will forget about any creepy things that frighten it. With only 1W energy consumption this item will grant about 10000 hours of light in the room.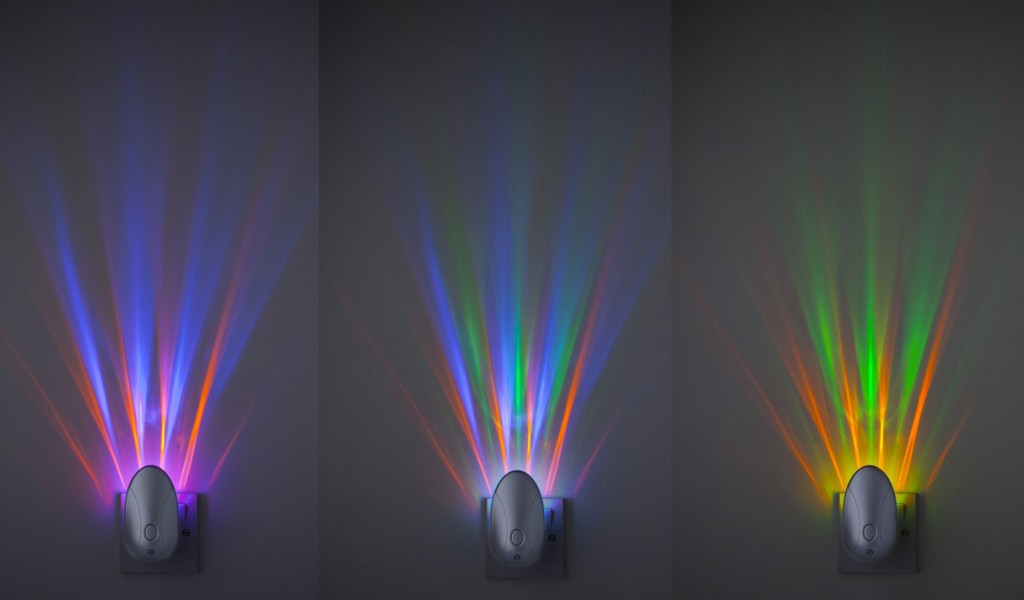 #22 Plug in the Light
With this lamp there won't be any need for chords anymore. This lamp is the chord. However, if you want to put it somewhere on the top, you'll need some socket above to get the source of power. The item is performed in metal and the head is rather flexible. The gadget is not only compact, but also has a function of dimmer and it means that you'll be able to adjust the brightness of the light.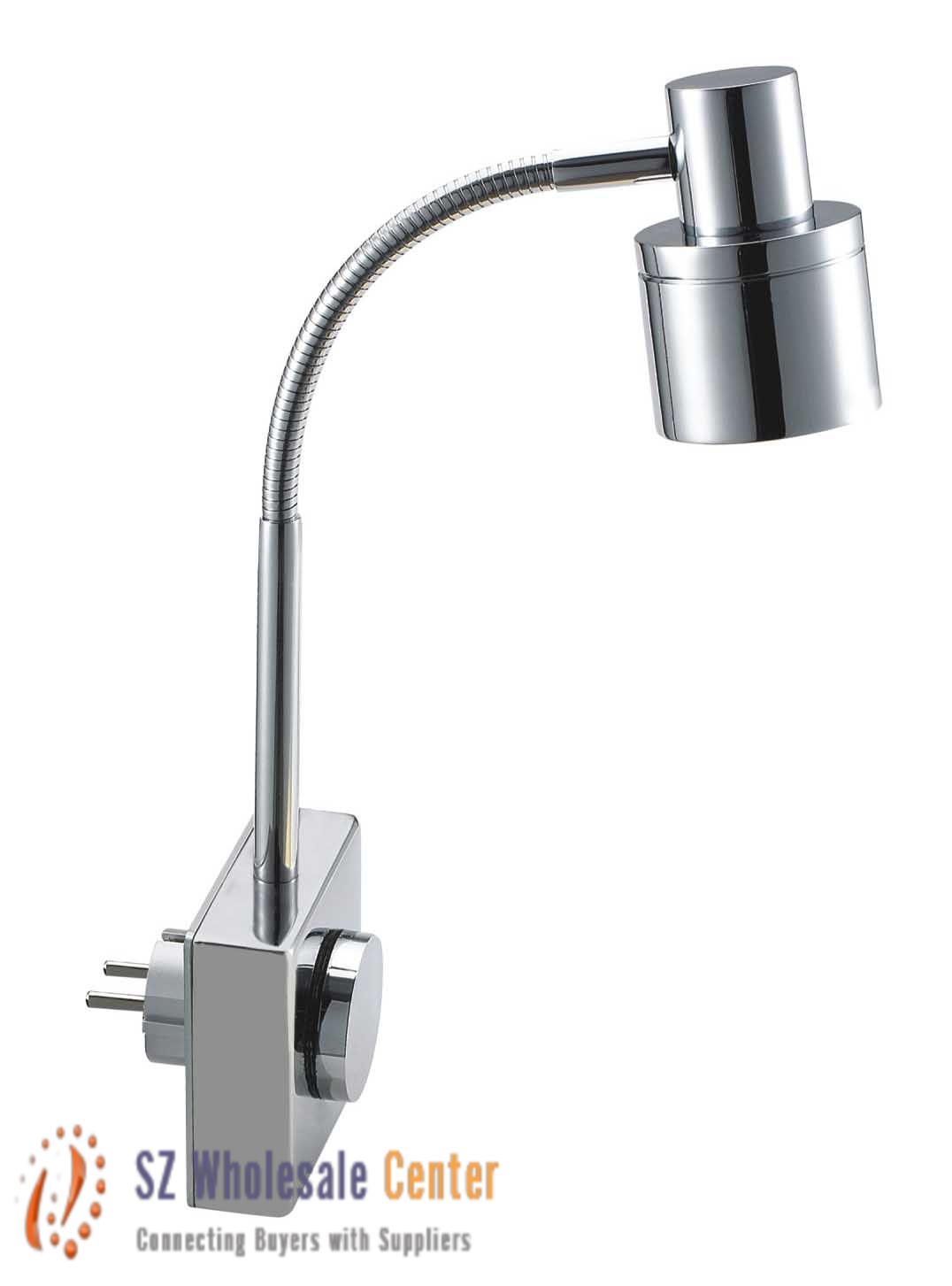 #23 Cubic Lamp
This lamp is another option for a room performed in modern or futuristic design. This massive cube is in fact made of light plastic and is attached via 4 screws so it definitely won't fall down. The diodes serve as the source of light and they are known to have a long lasting period of exploitation and low rate energy consumption. The light is equally produced through upper and lower plastic screens of the accessory.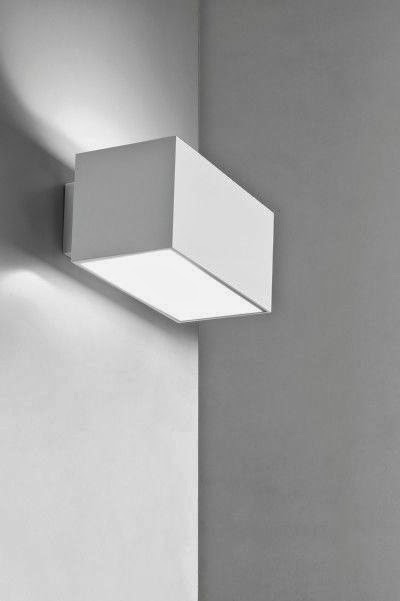 #24 Café Wall Mounted Lamp
Some stylish classical French cafes or restaurants will definitely prefer this lamp for their exterior decorations. It has got a stylish natural forging and it is literally breathing with antiquity. The 120W halogen lamp grants enough light to remove darkness in any place and the glass makes the light even more powerful. The light is warm and pleasant for eyes. Authentic beauty of old European lantern is at your disposal.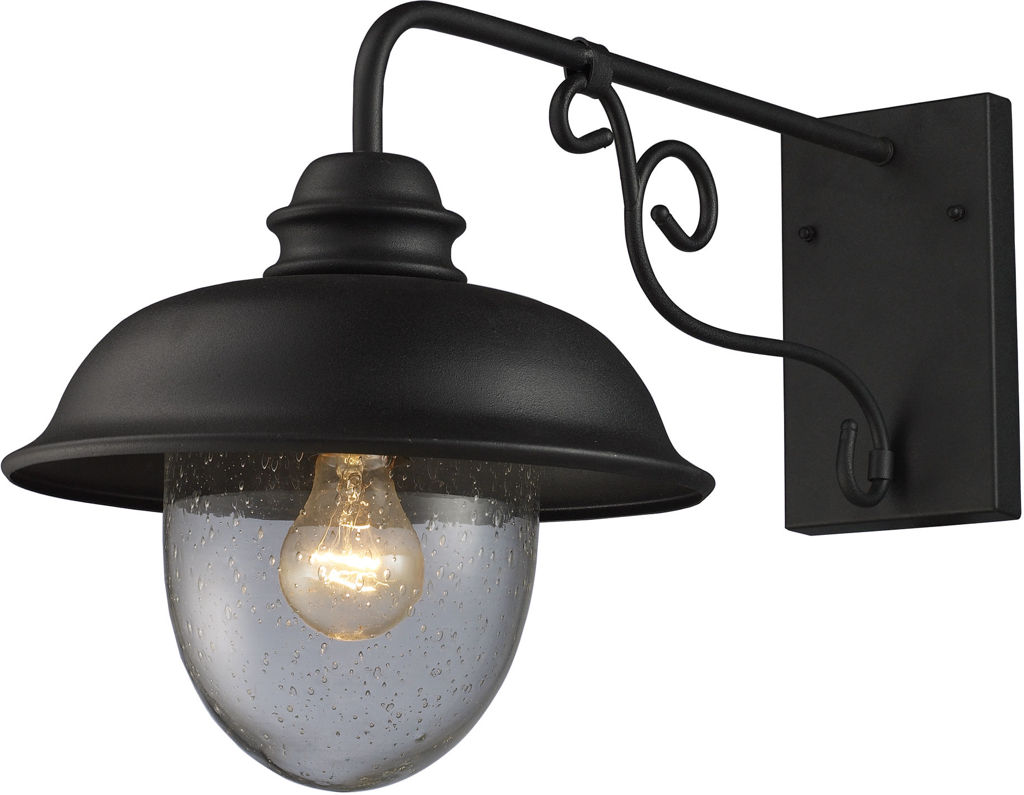 #25 Cone Bedside Lamp
This lamp is an excellent selection for cozy bedroom, where too much light is unnecessary. This nice piece of furniture will grant the feeling of security and fulfill its main function – give light. It will look organic in any interior. The overall natural elements of the item create a perfect image of the luminaire. Just place it near the bed and use it with pleasure.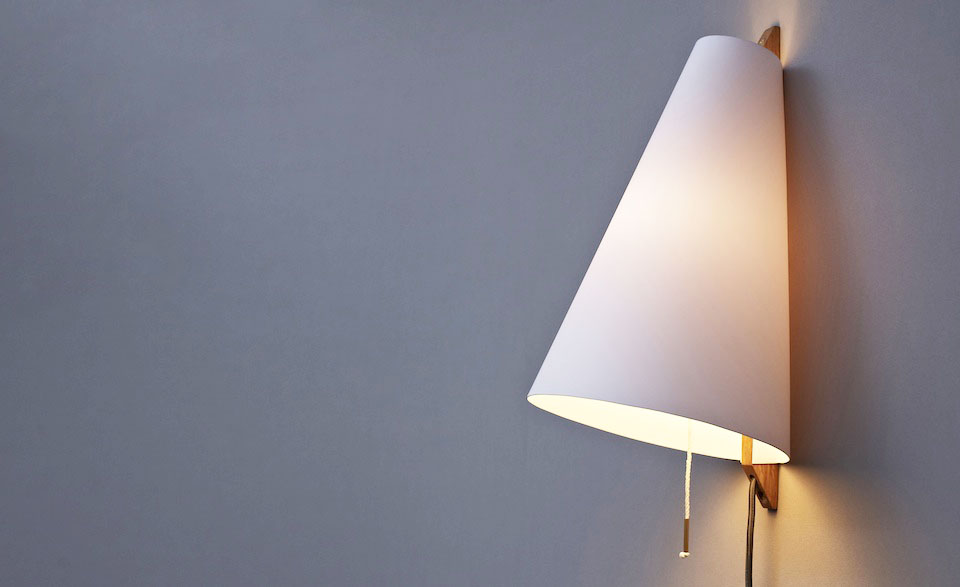 Video review
View price and Buy