How a Copper Table Lamp can Change the Ambiance of a Room
Copper is very trendy right now in home design. A copper piece added to a neutral room can bring the room to life and make it feel more modern. If you don't believe me, take a look at some pictures of new houses in catalogues.
A copper finish is not only a great look, but it is easy to clean and doesn't show dirt like other materials. If you would like to incorporate copper into your home, a copper table lamp is a great way to do it. Take a look at some of the examples below to see what copper can do for you.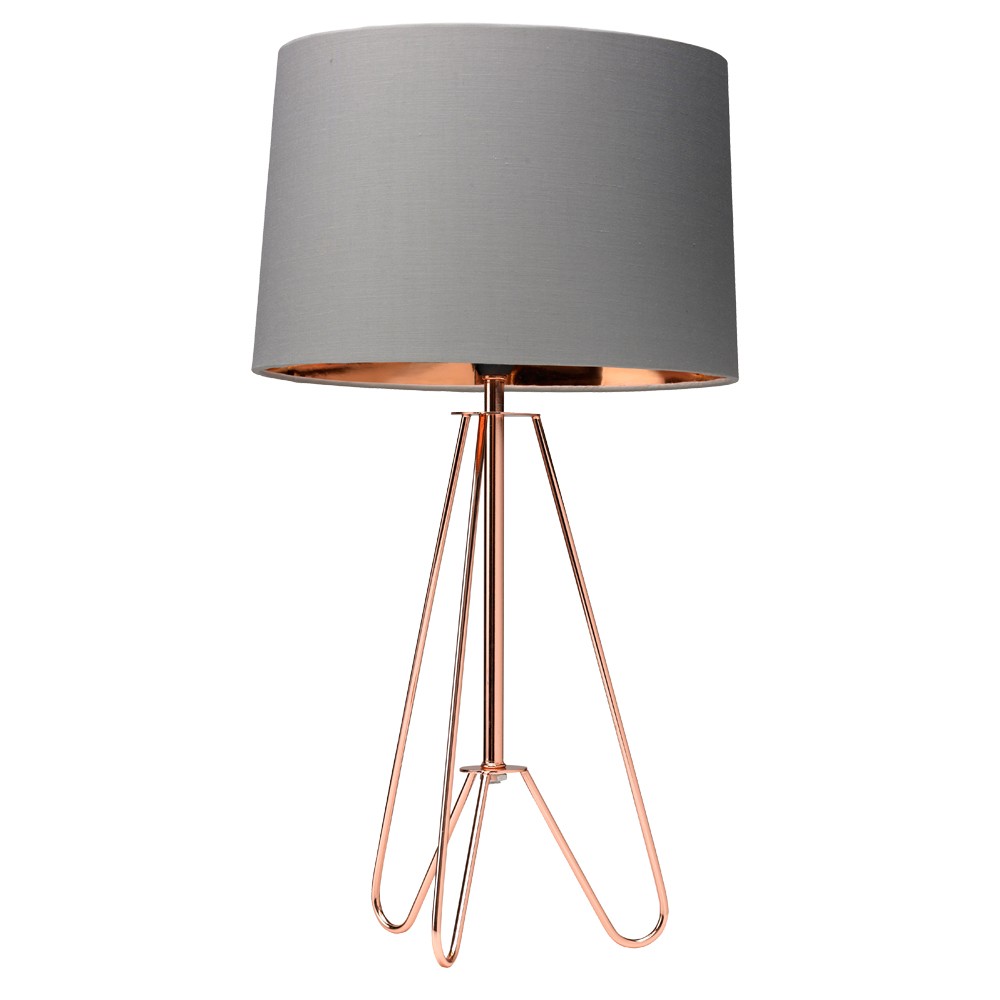 Copper Lamp For Living Room
Have you been wanting to update your living room? Taking on big project not only requires a lot of your time, but can drain your bank account as well. A copper table lamp is an easy and affordable way to update your living room.
Its' shiny finish provides a subtle change you can't deny. You don't want to overtake a room with a bunch of copper decorations. Adding a couple copper lamps to a living room can create the "Spark" you have been looking for.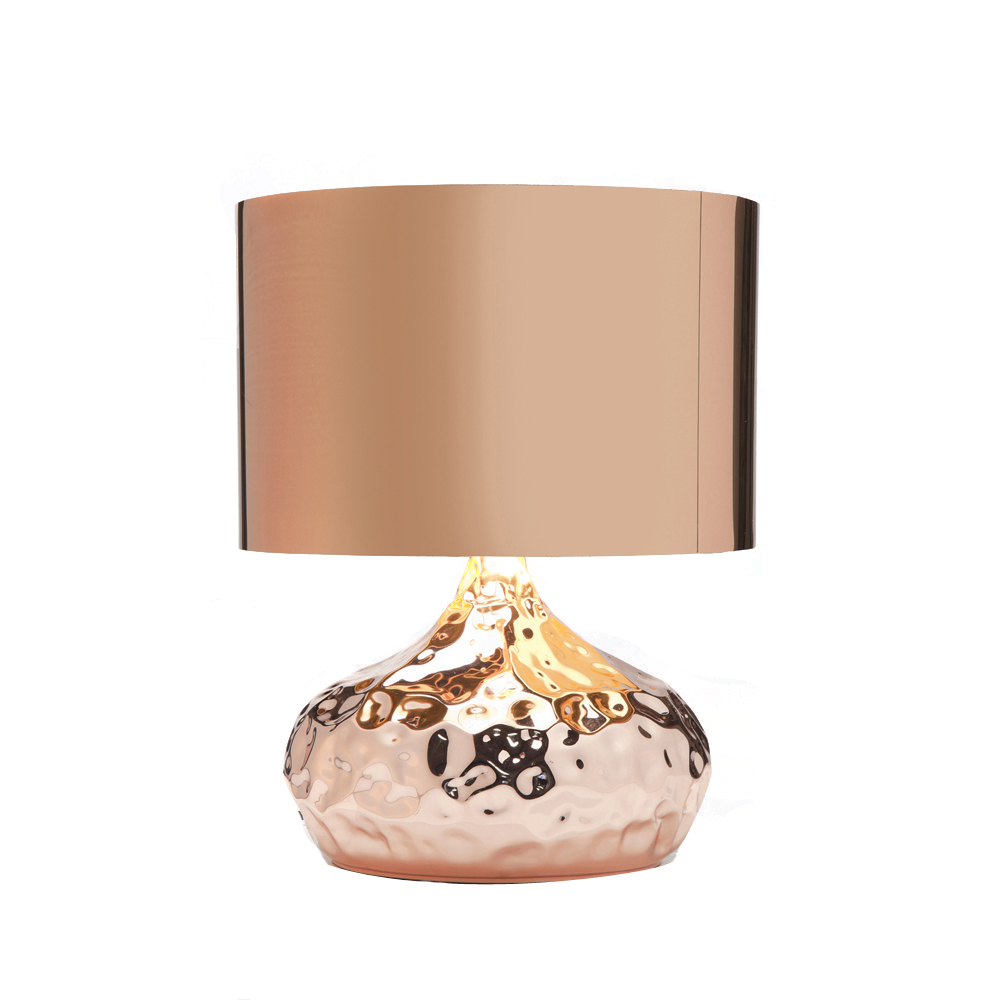 Copper Lamp in the Bedroom
Adding a copper table lamp to a bedroom is an effortless way to spice up your bedroom's worn out look. Copper has been making it way into bedroom décor for the past few decades.
Selecting a copper table lamp is perhaps one of the easiest ways to introduce a relaxing ambiance into a room. Did you know a copper lamp can change the entire "feel" of a room?
It can easily be added to a number of locations throughout your house to change the look of an entire room. If you decide to choose a copper table lamp for you house, you can experiment to see where the lamp would work best. Copper table lamps are an affordable way to make a BIG difference in you home's décor.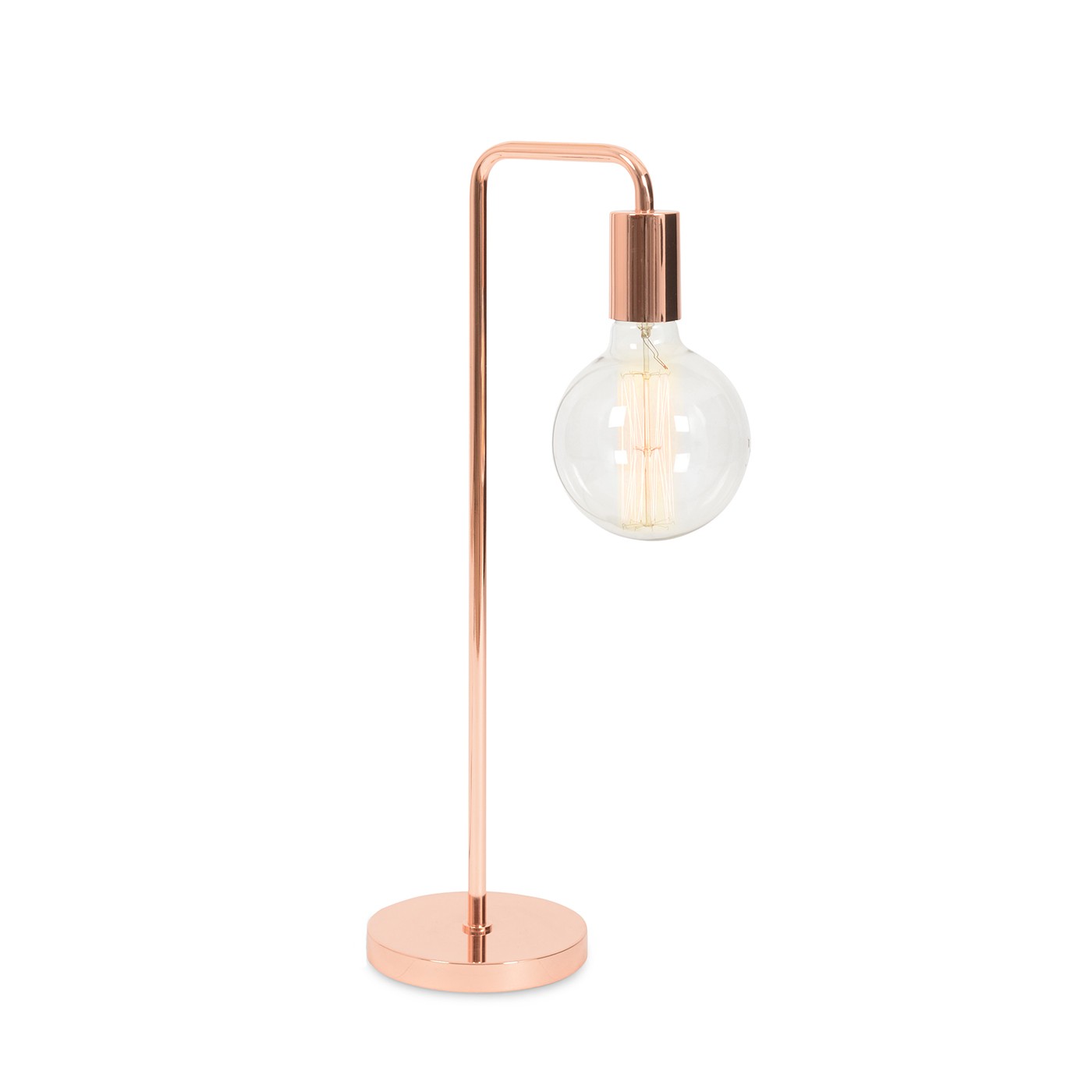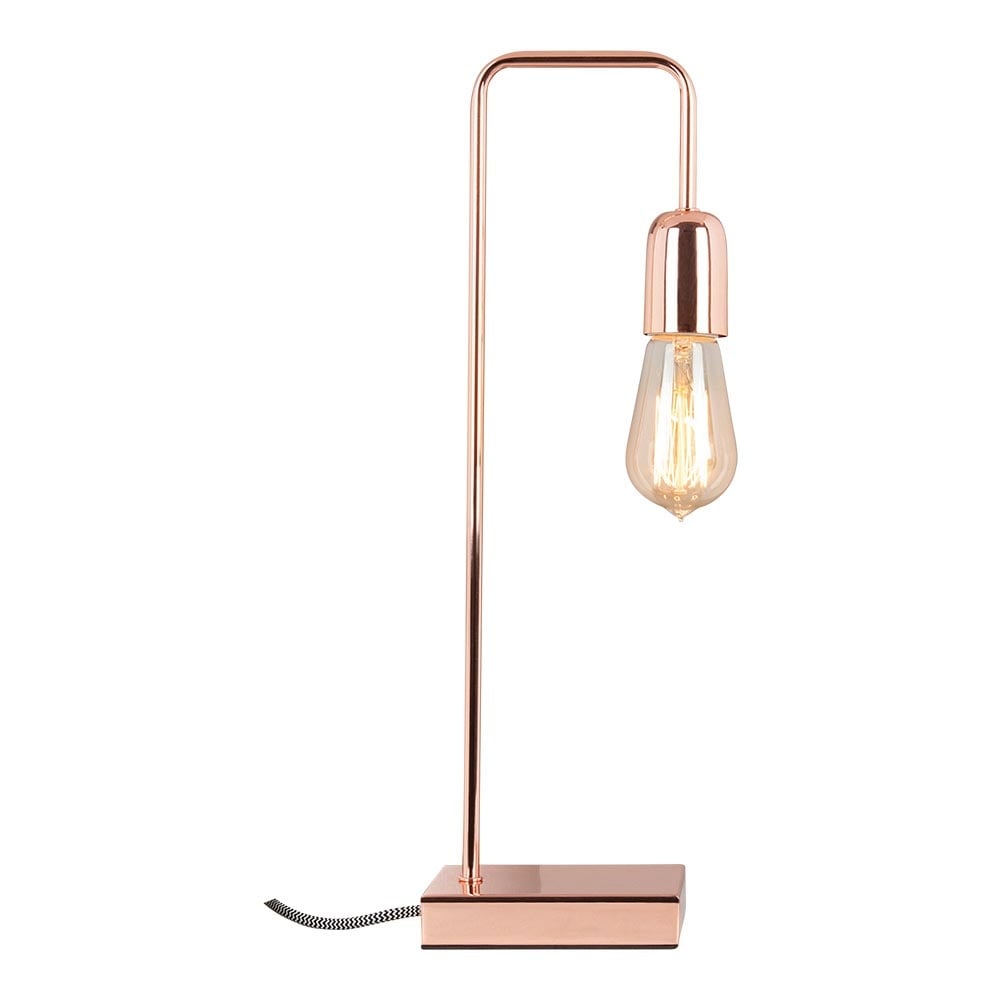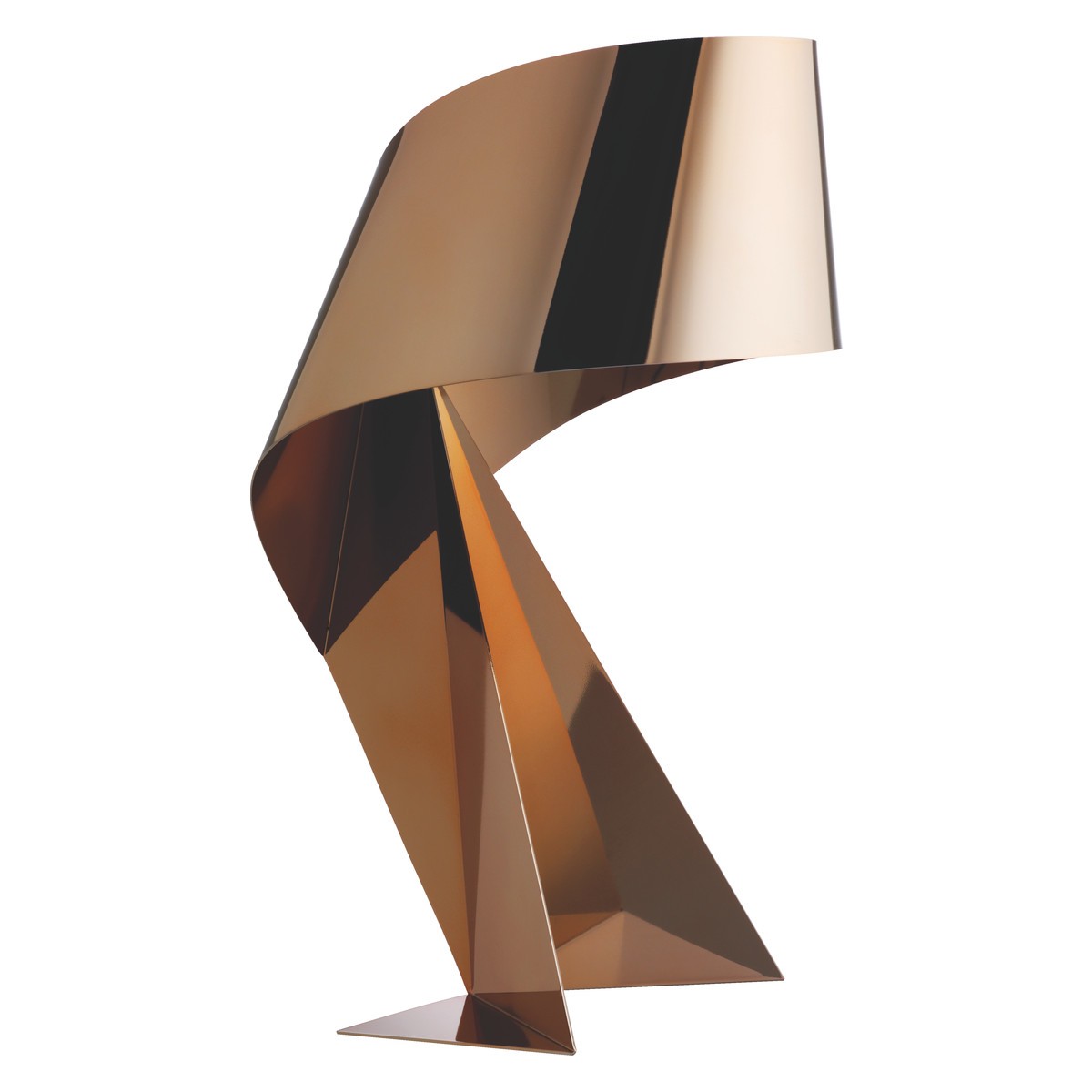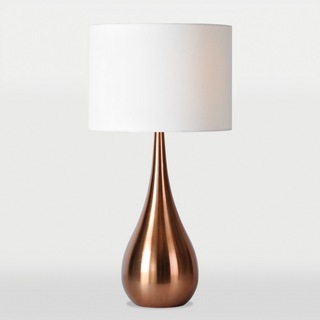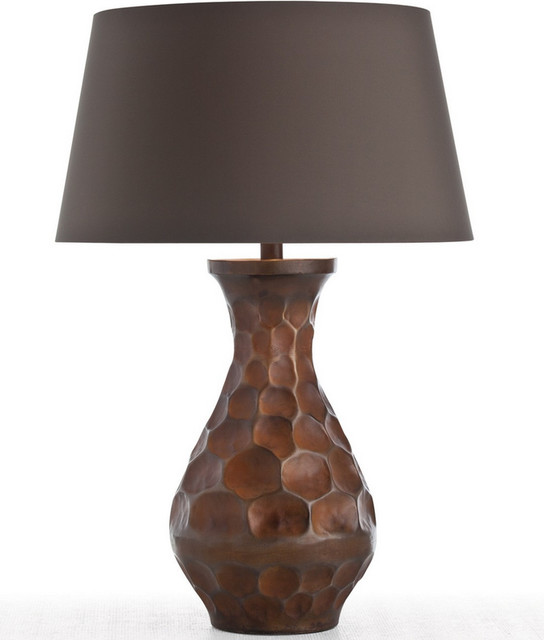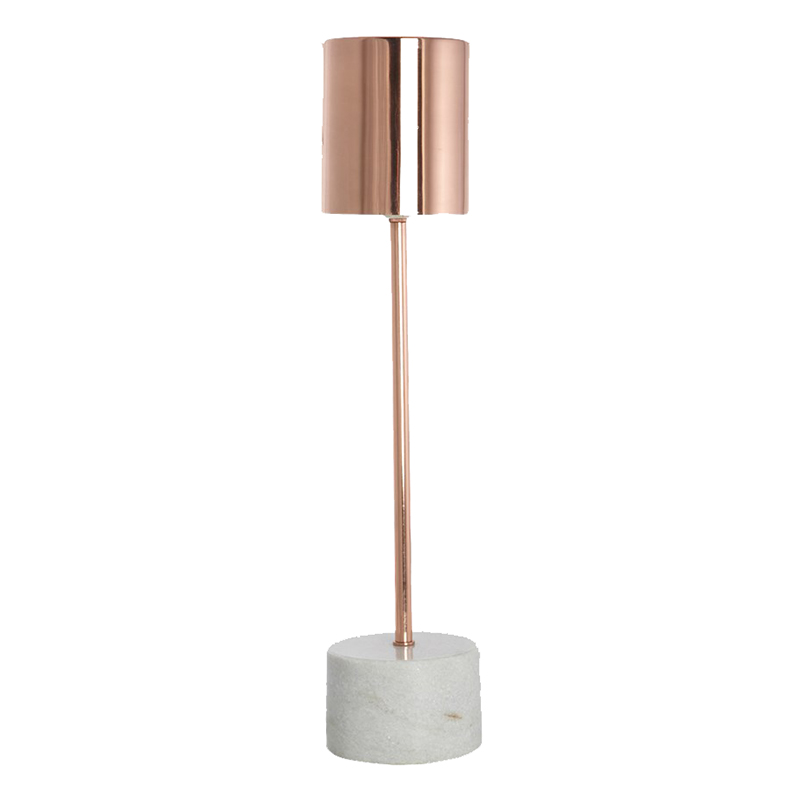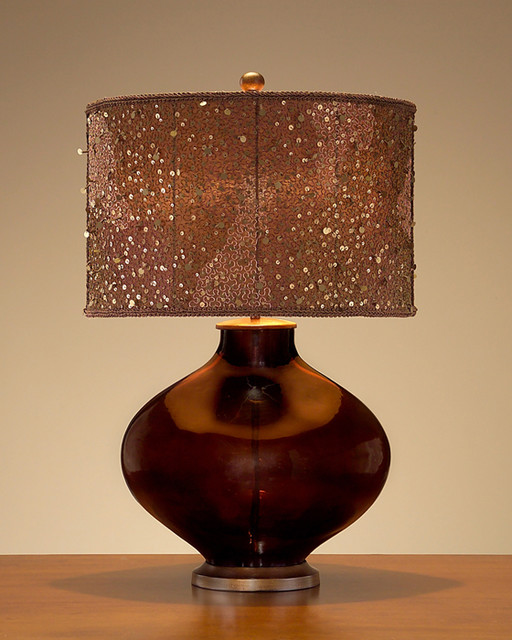 View price and Buy