Moroccan pendant lamp – an answer for your sensibility!
Tired of bland and monotonous interior lighting? For all those who prefer an antique and exotic approach to interior, rather than modern and fashionable, moroccan pendant lamp could be the answer.
They emphasize the craftsmanship over large scale production, and traditional materials over plastic.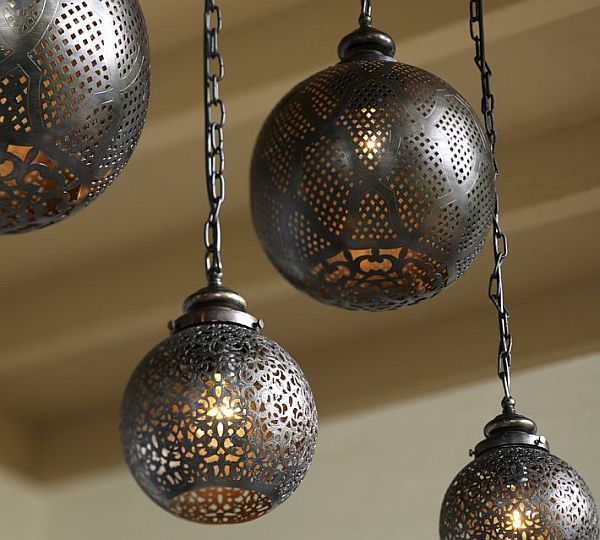 Bring the orient to your home
Moroccan pendant lamps bring a mesmerizing oriental charm to your home or hotel decor. Hanging from the ceiling, they create a relaxed ambience with dim lighting through white or etched glass, embedded in brass or iron casing.
Shapes vary from spheric, oval, biconical, to a more complex forms like stars and classic lanterns. Ornaments include hand crafted perforated plates, with geometric and floral patterns, displaying the Arabesque style in all its glory.
Turning it on creates an absolutely astounding effect of shadows and light on the walls of your room.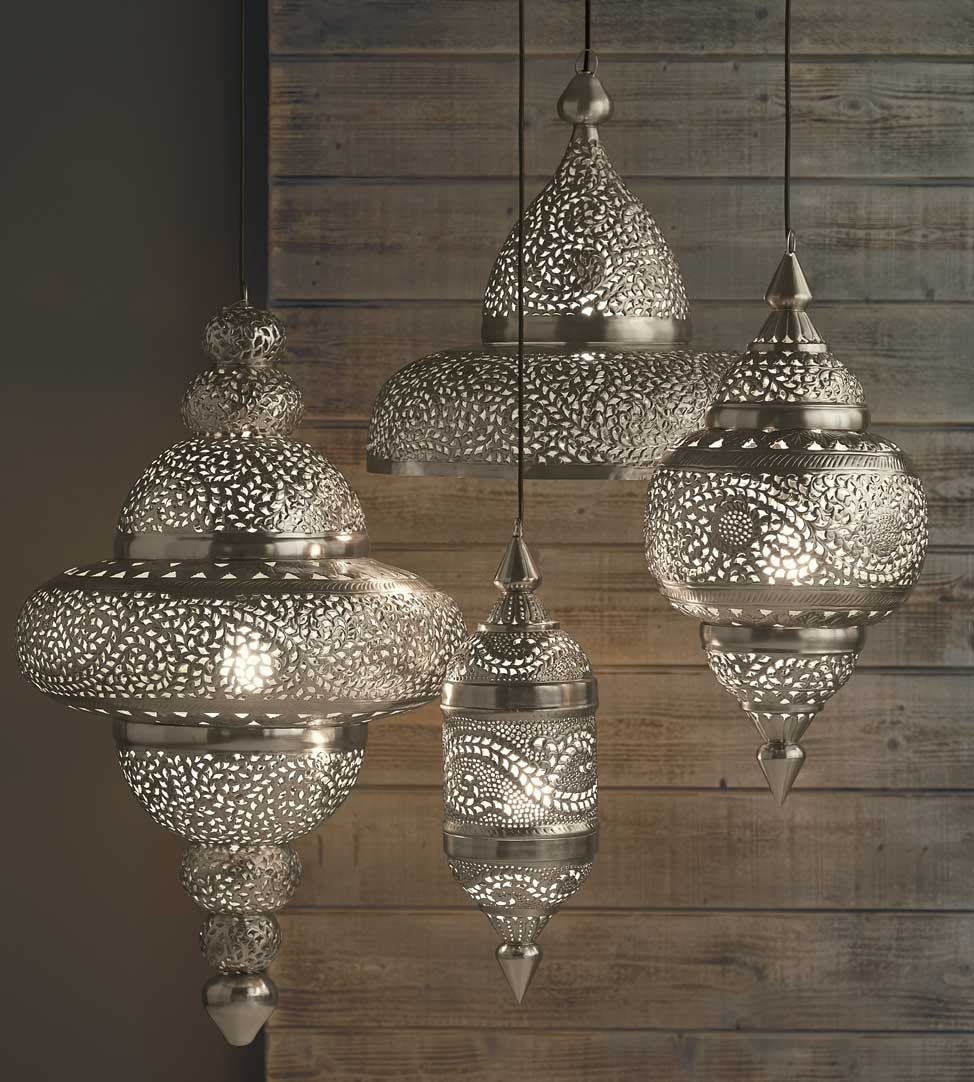 Why should i choose it?
Moroccan pendant light is therefore recommended to people who consider themselves out of ordinary, adventurous and in love with the exotic. Choosing a Moroccan pendant lamp makes a room of your house, hotel or your coffee shop an exciting place to spend time in.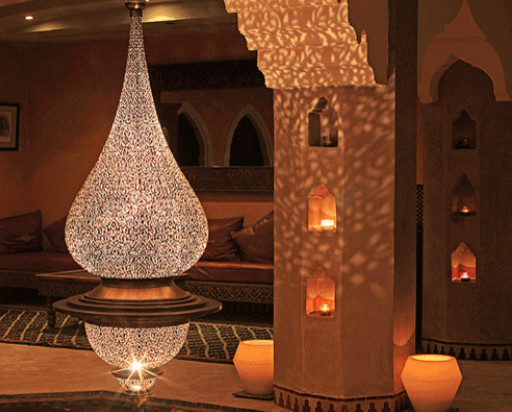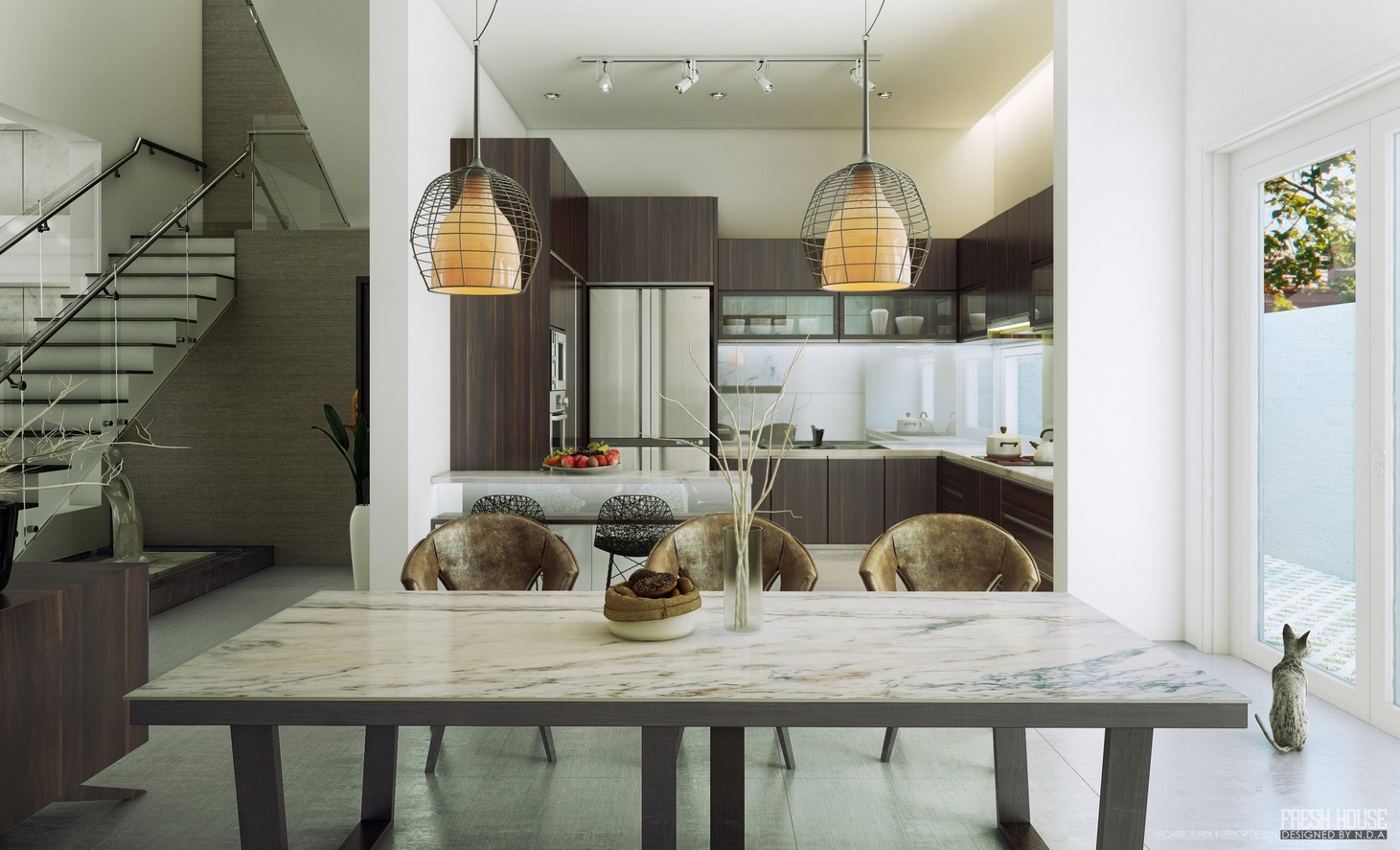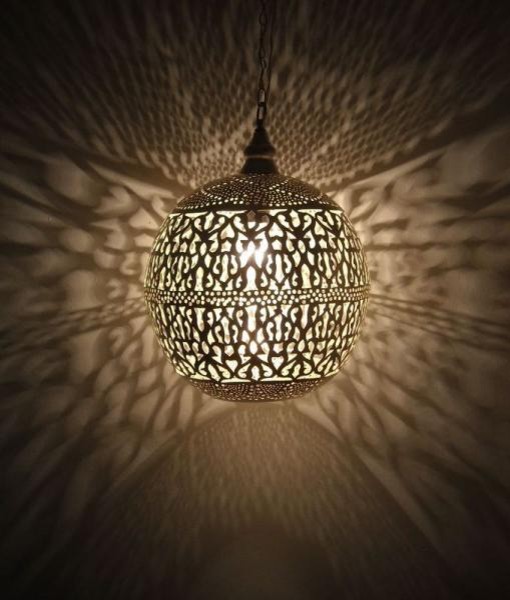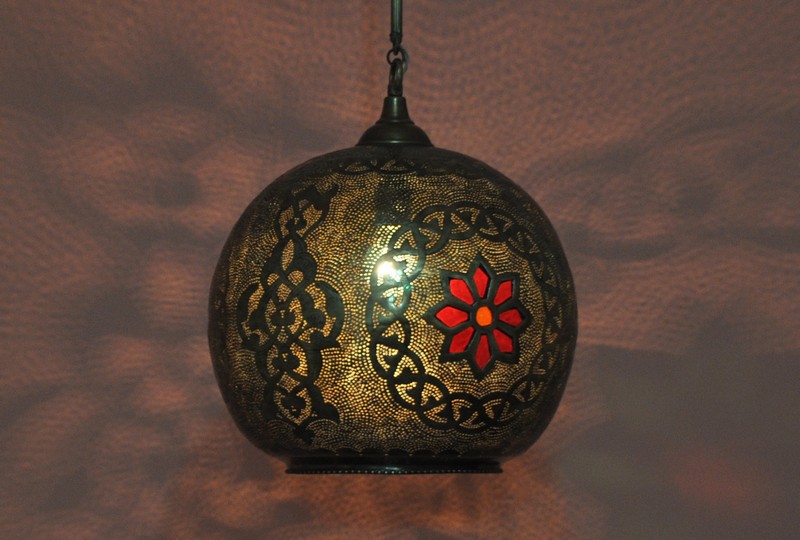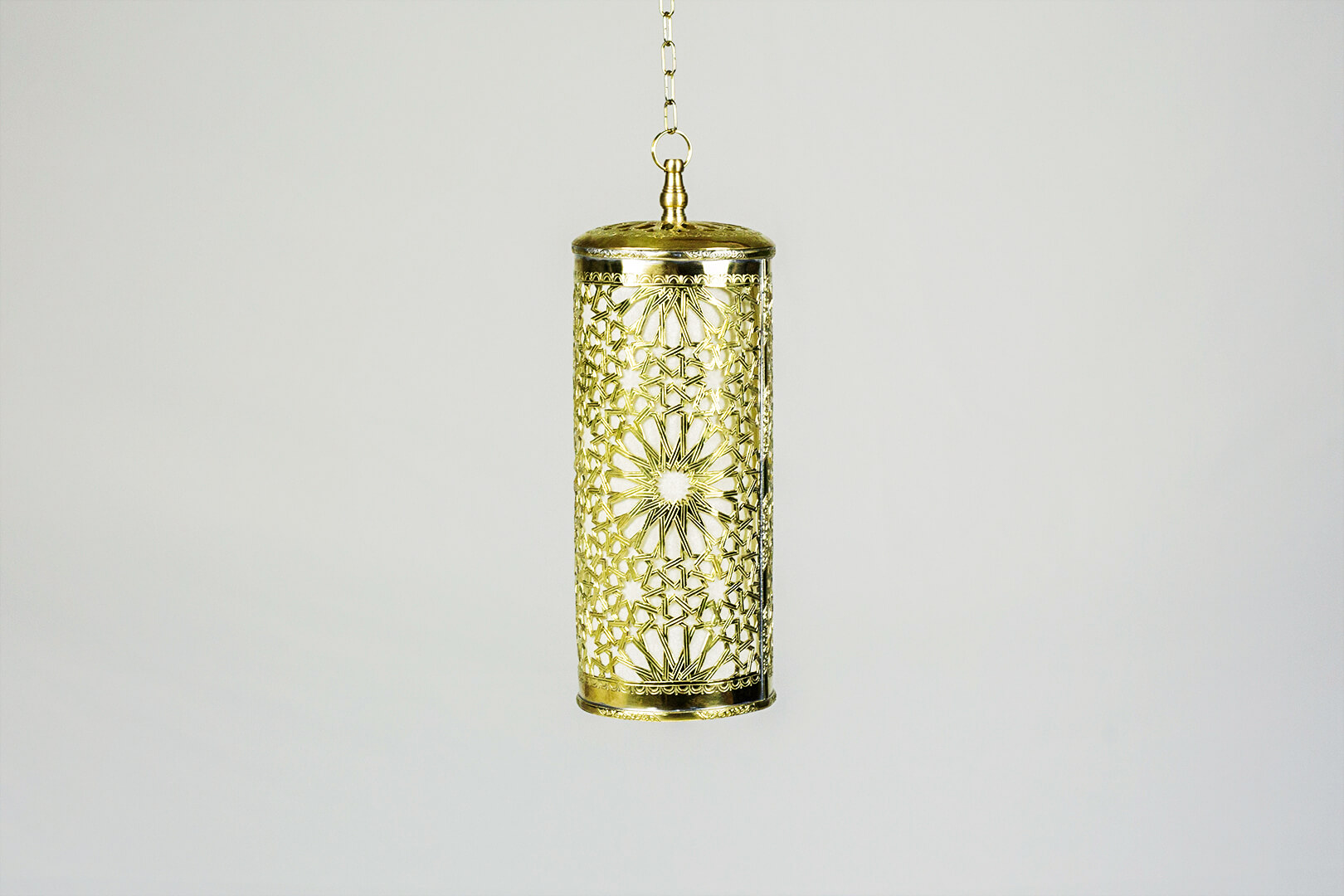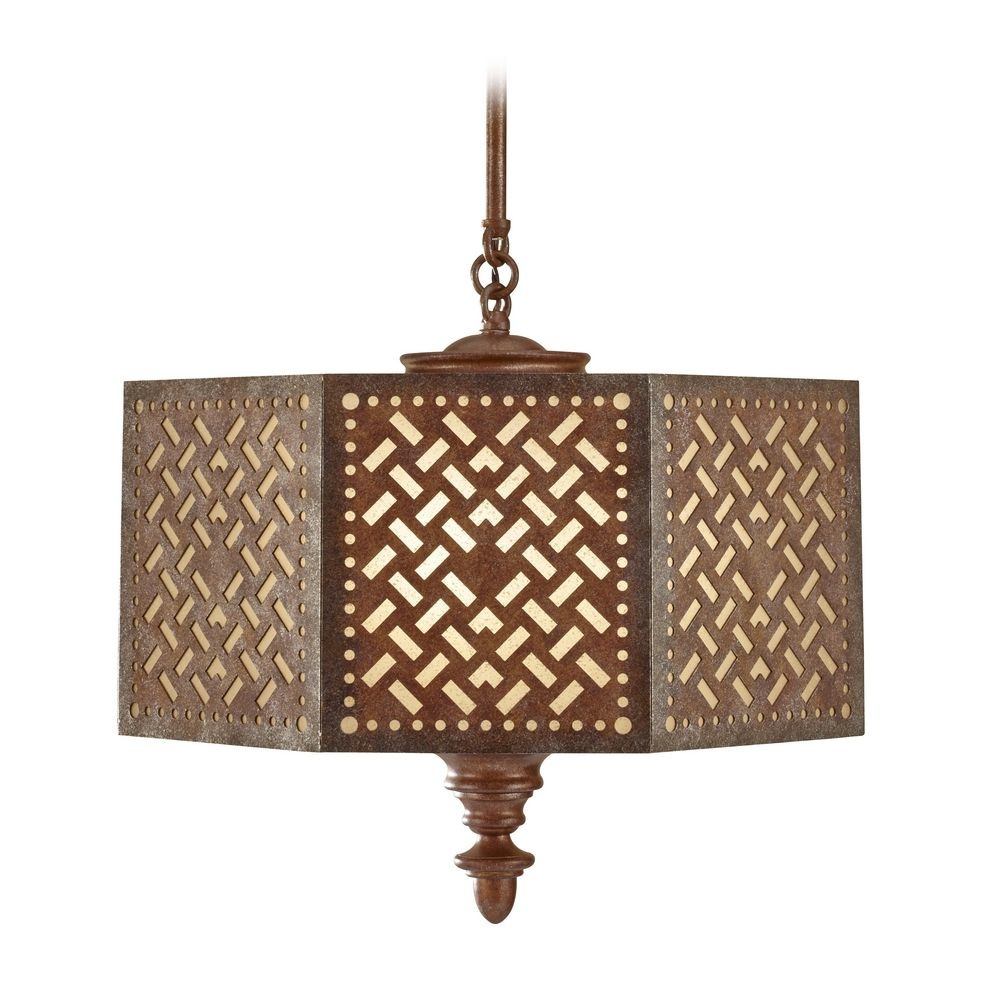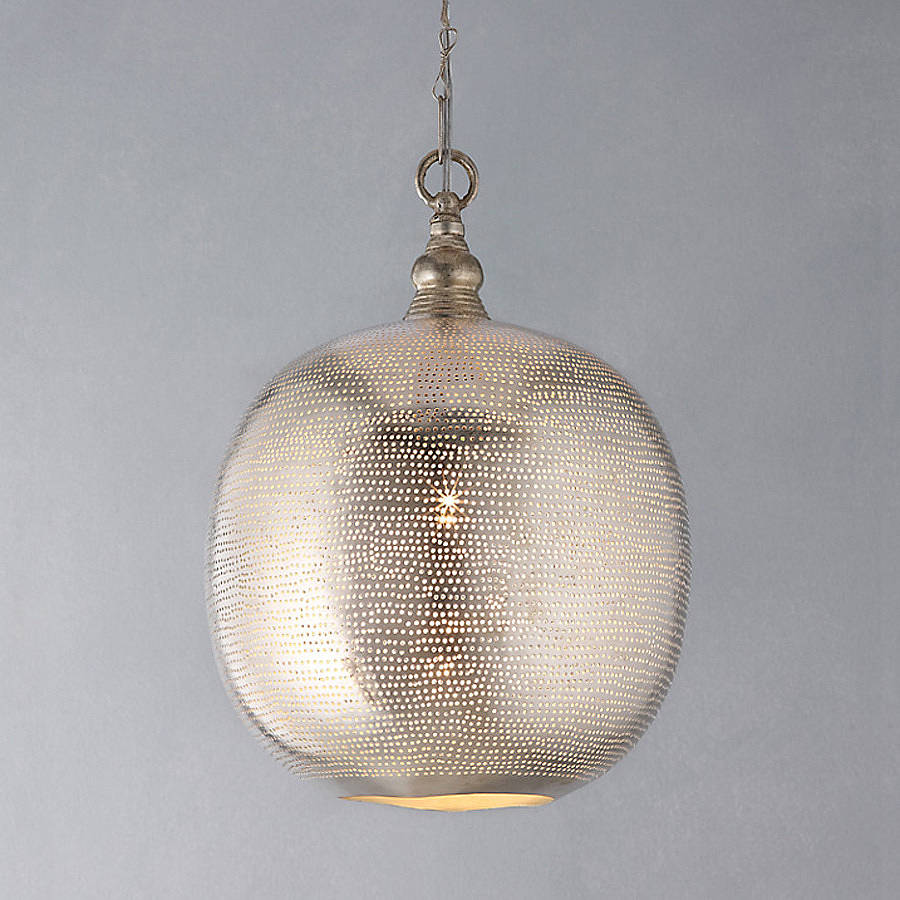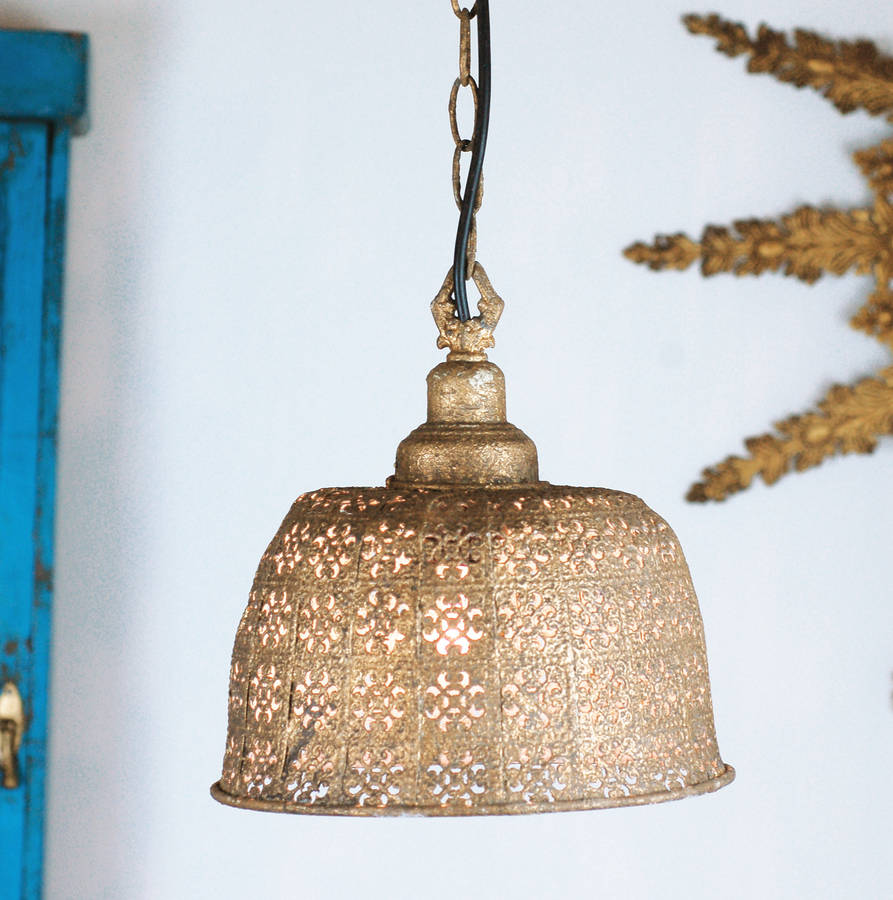 View price and Buy