Christmas light balls outdoors – your best alternative for holiday chandeliers
#1 Wonder Holiday Bushes for Decoration
It's high time to prepare for holiday. This grapevine light will add plenty of warmth and beauty. If you put these balls in the garden, they will attract the excited glances of both kids and adults. It will create an appealing illusion as you have a mysterious garden with magic bushes which will glow with all colors of rainbow. Each ball consists of about 300 lamps and this fact makes the decoration even more fantastic.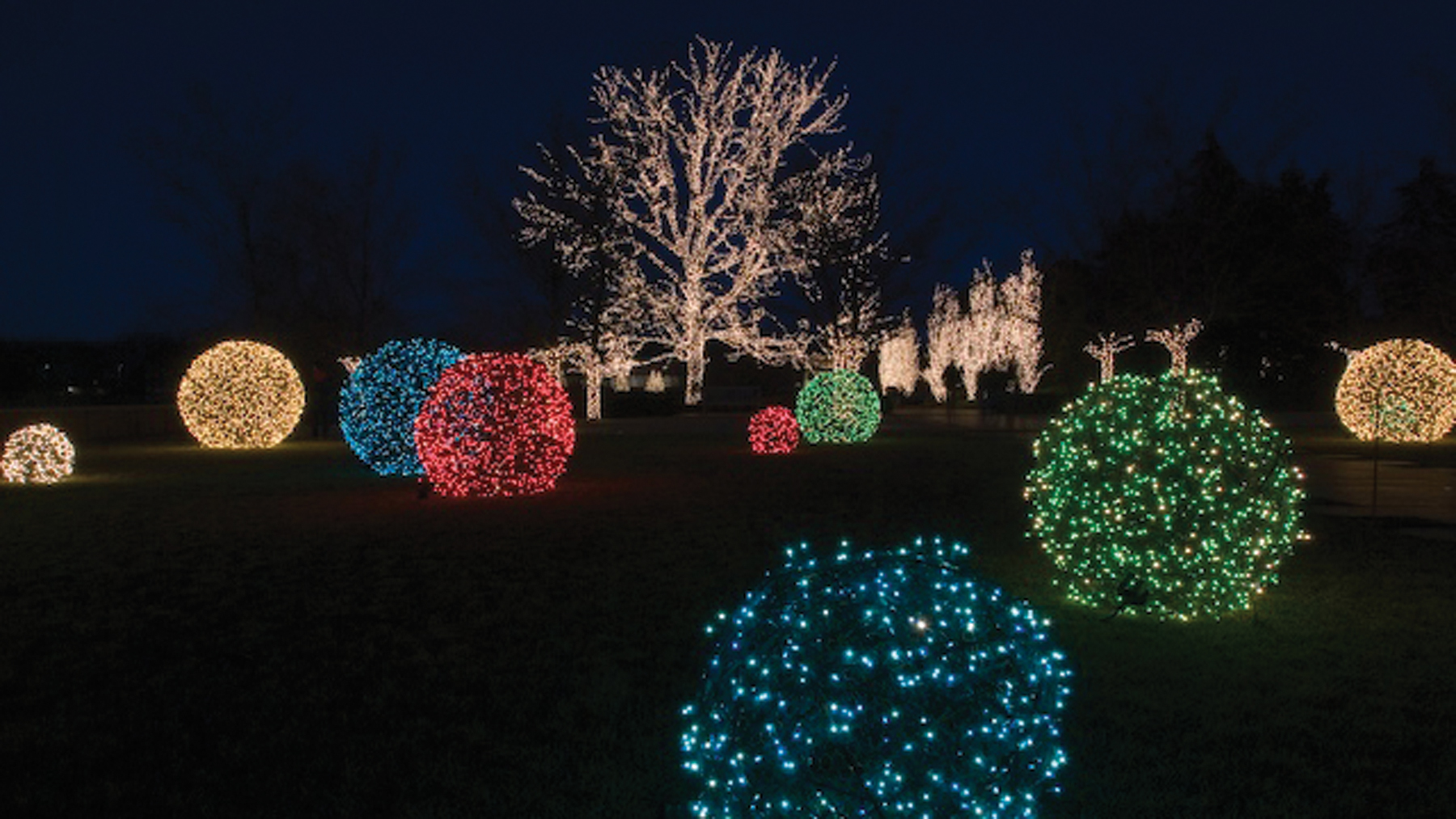 #2 Happy Event Cherry Light
This is a fine alternative for holiday chandeliers. Standard tiny lights will be replaced by powerful cherry bombs which will burst out with light. They will be a superb decoration for any holiday as there are plenty of colour variations. The item can work from the source of electricity or from a built-in accumulator. They are totally waterproof, so don't worry that the lamp can be electrocuted if rain starts.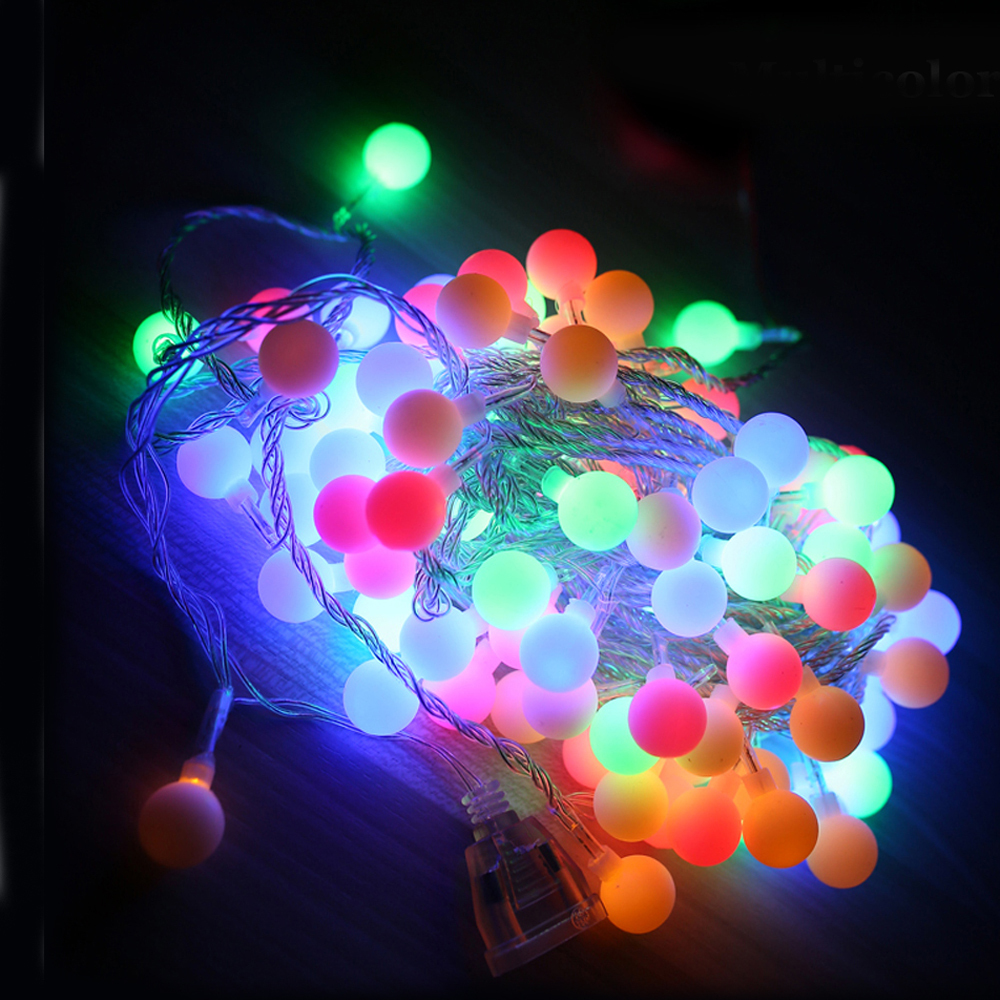 #3 Sea Pebbles Christmas Light
With this string light you will be able to transform your ground into Alice's wonderland. You can finely decorate any New Year, Christmas, birthday party and even wedding celebration. The wire is very flexible, so you can give almost any shape to the lamp and craft fine light sculptures. The total length of the string is about 10 meters with over 100 energy saving lamps which promise to serve for over 3000H.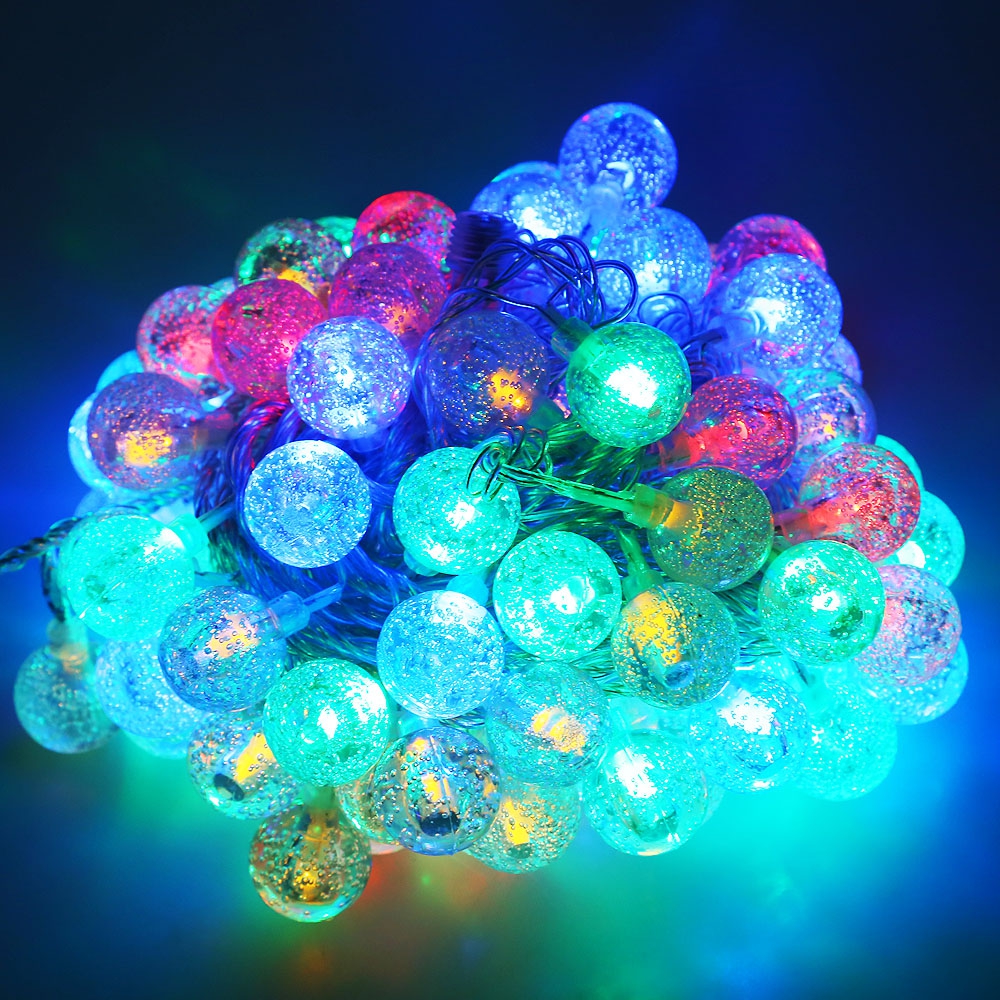 #4 Colourful Crystal Stones for Celebration
It's another option of fine mini crystal balls for house decoration. They can be used for both internal and external décor. The lamps are made fine frosted colourful glass that makes the light stronger and more glistening. Another peculiarity is that each lamp works independently, so if one burns out, you won't have to spend hours on searching the one that has extinguished.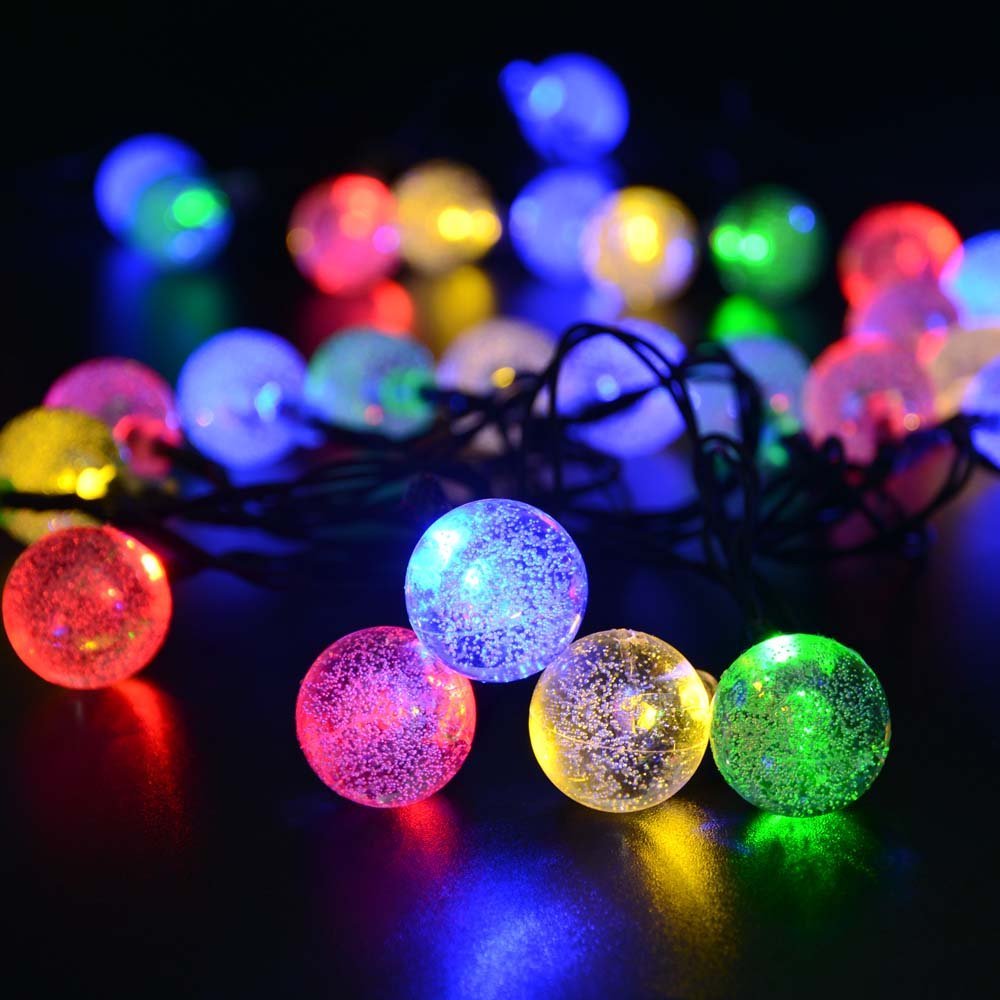 #5 Set of Beautiful Unique Holiday Lights
Christmas is a time of wonders. Everybody is singing carols and preparing the gifts. No one will get surprised when suddenly large balls of light will appear in your yard. The magic has come making all the wishes come true. Transform your place into a fascinating colorful garden that will pain the whiteness of winter into colorful madness of light.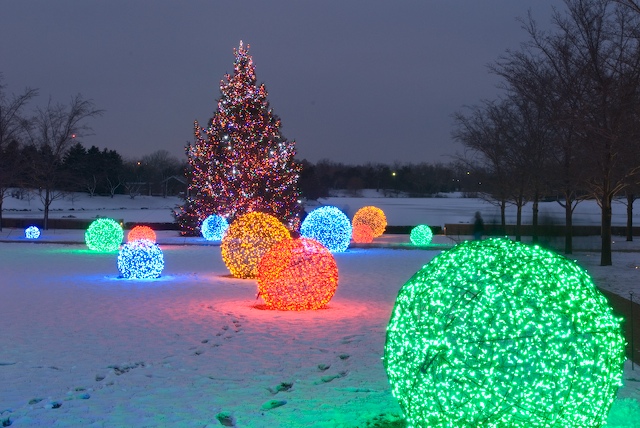 #6 Spheres of Light for Entertainment
There are options when you can create the balls of light on your own out of Christmas lights that you already have. All you need to have is a chicken wire that will be used as a fixture for a future sphere of light. Just model it from a flexible wire and start covering it with your lights. The result will be an exclusive home-made light ball that will become an excellent acquisition to your holiday decorations collection.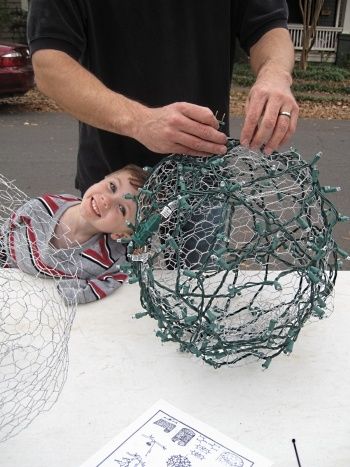 #7 Wired Star Tree Decorations
There is one little secrete in these simple looking lights – they have got a solar battery inside them. All you have to do is to charge them under direct sunlight and as soon as the sun goes down, the LED lights will start glowing. Due to their low energy consumption these led decoration will grant you star light for a longer time. They can be hung up on trees and also placed on the table as part of night party illumination.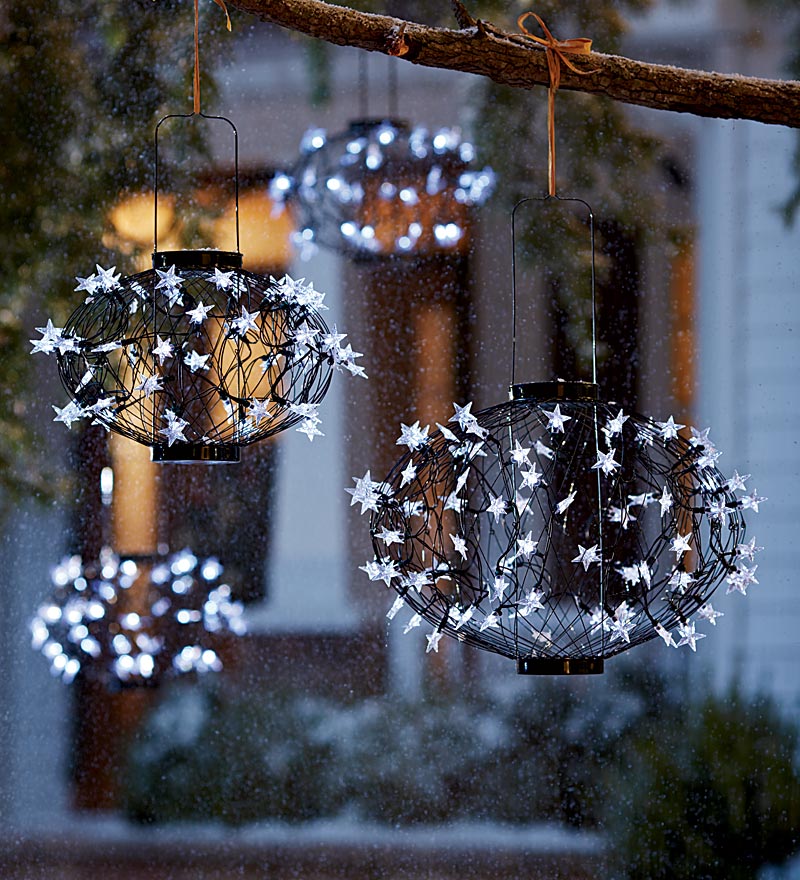 #8 All Season Tree Decors
Some people say that holiday lights are most appropriate in winter during Christmas and New Year. However, this set of hanging decorations will prove that lights would decorate everything during any season. These grapevine balls look fascinating not only on a holiday tree, but on a usual tree as well. The lights will become a fine decoration for spring festival or any other event where some extra light is needed.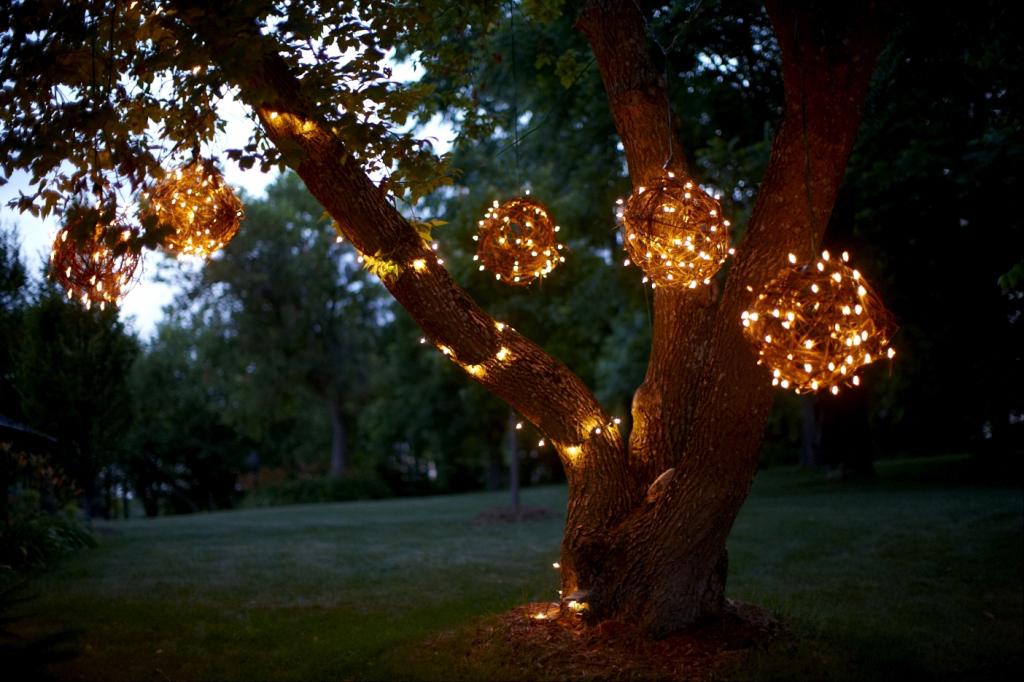 #9 Lighting Sphere for a Funny Party
These 10 inches light ball will transform any premise into a party hall bursting with light show. The sphere is made of sturdy wiring to preserve the shape and 150 mini diodes lamps. The colours vary from monochrome balls to rainbow coloured ones. That is why it is possible to select the most appropriate colour solution depending on the event for which they will be prepared.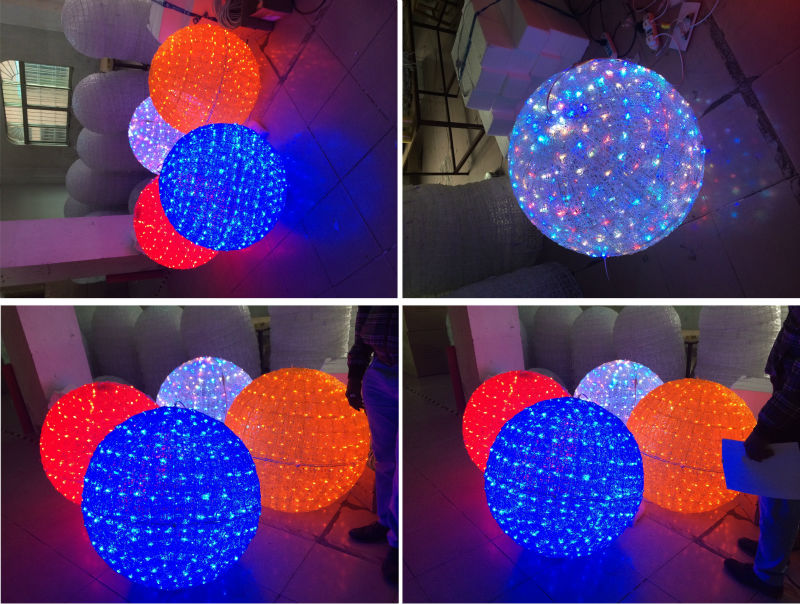 #10 Star Pin Ball Lamps
These are large sparkling stars which are attached to the ceiling. It is easily mountable and attached to the ceiling in no time. At night you will see the full potential of these lamps unveiled. They will dissipate darkness and assist in organizing of any event by making it more colourful and sparkling. The items work on a rechargeable battery, so you can recharge it many times and grant light outdoors without any additional wires. It's an excellent thing for outdoor parties.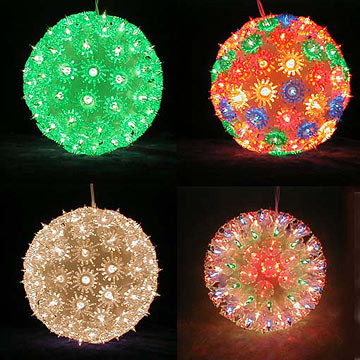 Video review
View price and Buy