Laser outdoor christmas lights – Light up your outdoors with an appropriate intensity
Getting ready for the Christmas decorations? Searching for new ideas to decorate your house beautifully? Then there is certainly one option for your house outdoors which will make your house look vibrant and lively. They are The Outdoor Christmas Laser Lights! A perfect way to make your friends and neighbors awestruck! They emit beautiful different colored lights and simply magical spectrum of colors.
Light up your outdoors with an appropriate intensity
These Christmas laser lights are perfectly designed to light up your outdoors with an appropriate intensity. And what is more exciting is that you can play with them to various combinations by projecting them in different directions!
They are waterproof and so you don't even have to worry about the weather. And they have a very good lifespan and consume very less electricity too! You can easily get them in any store that sells Christmas lighting.
Easy to install
There is no need any more to take those tedious efforts of hanging the string light bulbs around your house. These laser lights are extremely easy to install. In fact, they are just 'Plug and Play' lights.
You require a power outlet to plug the system and then mount the laser in your front lawn or backyard, and it is ready to throw some breathtakingly beautiful lights. Don't forget to direct the projectors in different directions to make it look even more interesting! Some of them even come with moving laser beam projectors where the beams keep on moving subtly.
Controlled by a remote control
Many outdoor Christmas laser lights can be controlled by a remote control. You can enjoy the different modes of their operations and shut it ON and OFF through the controller.
One can also organize a laser show with these amazing Christmas laser lights to have fun with your friends or for the little kids in your neighborhood. The lighted aura of different colors emitted by these outdoor Christmas laser lights will make your Christmas all the more fun!
#1Magic Forest Light
These lights can be used not only for Christmas holidays. They can be applied to create a peculiar atmosphere to make totally usual things look miraculously unusual.
The lamps are mounted on the tree branches and when they are plugged in, they transform a usual garden into an unusual place where various miracles might happen. It would be an excellent idea for organizing a fancy dress party premise.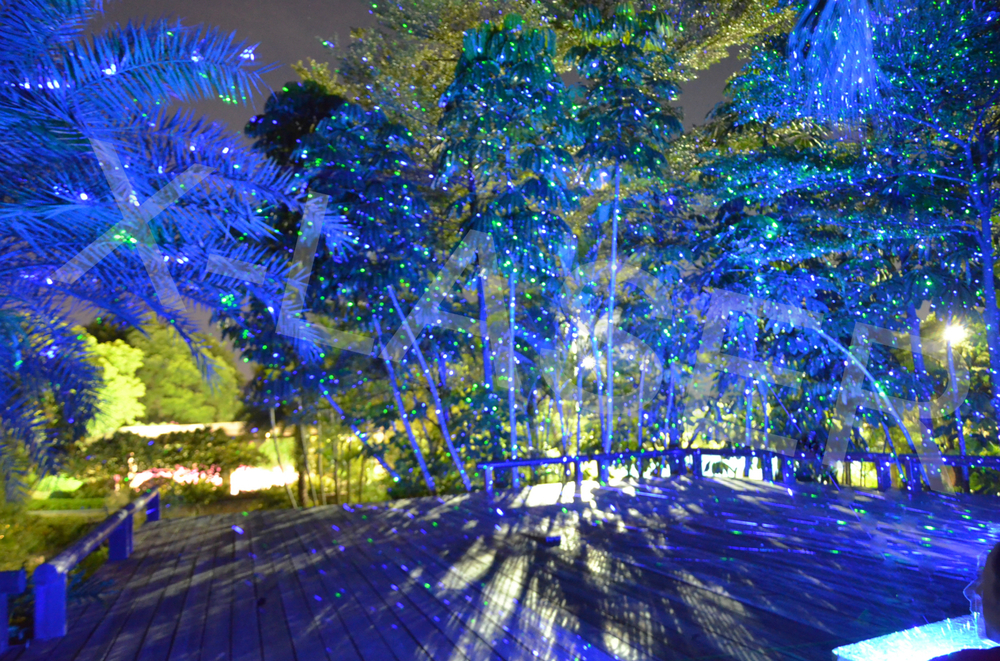 #2 Charming Outdoor Projector
For those who are passionate about decorating their house for holidays but don't like to deal with wired lights, this projector can become a real savior. With a few steps of mounting you'll receive a richly designed decoration to make your house the most beautiful among all. The projector has several modes and colors to choose from for any cheerful event.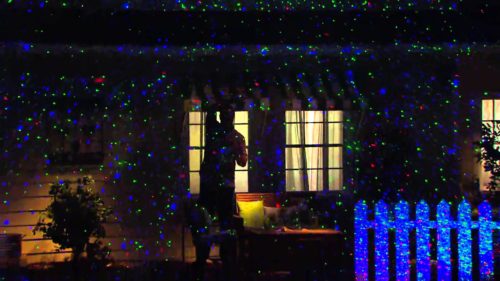 #3 Outdoor Christmas Laser Show
The decoration of the house on holiday is a totally unique personal activity that involves individual planning. This laser show light system can make the organization of a décor as simple as ever.
There will be no need to cover the house in a cobweb of wires. This lamp should be hung up on some distance from the surface on which the laser will show the performance. Mind that it is totally safe to put it anywhere as it is moisture proof.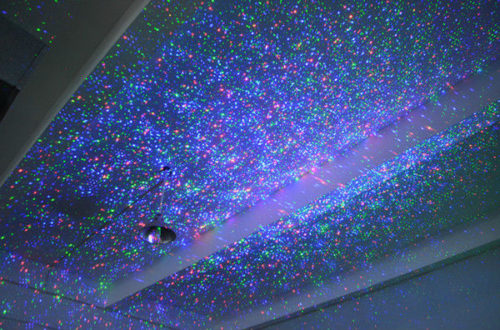 #4 Outdoor Laser Shower
This laser light machine would be enough to start a laser show on a very large surface. It would be an excellent option for a party, Christmas holiday, wedding and other event which you want to make bright and flashy.
The machine is equipped with a number of diodes lamps which cast colorful light on various objects with a splendid 3d effect. It has got a remote that can be programmed according to your needs.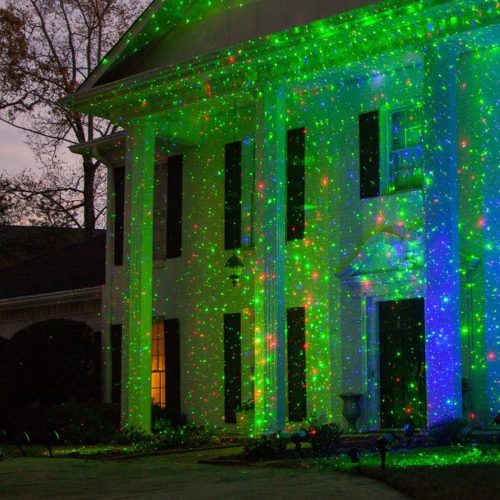 #5 Fun Christmas Light for Celebration
These outdoor Christmas lamps are mounted on the walls of the house to transform your dwelling in a place of feast and fun. Each light laser bulb in this model shines almost as bright as a usual bulb, but these ones cast fancy images on a vast area around them turning not only the house but also all the snow and trees around into magical beings of light.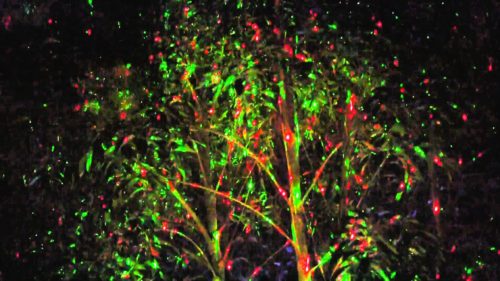 #6 Marvelous Holiday Light for All Ages
Planning to prepare a house for a holiday? These lamps will do the best job. This fun generating holiday kit will transform the house into a huge lighting bulb.
All the laser diodes have special clips for easy installation on each surface, so there won't be any difficulties with clinging the lamps to the walls. At the end you'll obtain a stylish decoration with a huge amount of light modes and patterns to entertain you and your family members.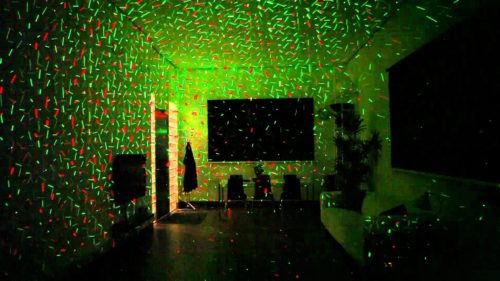 #7 Water Proof X-Laser
This holiday laser will be an excellent acquisition for celebrating the upcoming New Year and Christmas holidays. It can be used outside without any fear as it is 100% waterproof. It would be suitable for a territory of any size – a garden, a patio, a house, a Christmas Tree etc. just mount it on a decent height and turn it on and everything around will be engulfed in colors.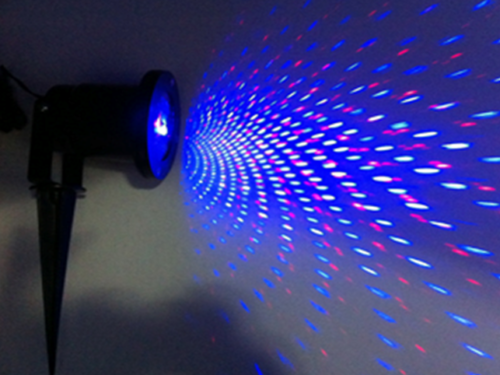 #8 Long Lasting Christmas Light
It's high time to decorate the house with these super effective holiday lights. The lamps are very durable and are able to work under -20-45C and the life time of each bulb reaches 10000 hours of unstoppable work.
That would be enough for granting you light for several years and bring holiday spirit to your family each time you turn the lights on. Several color options are offered for a greater fun.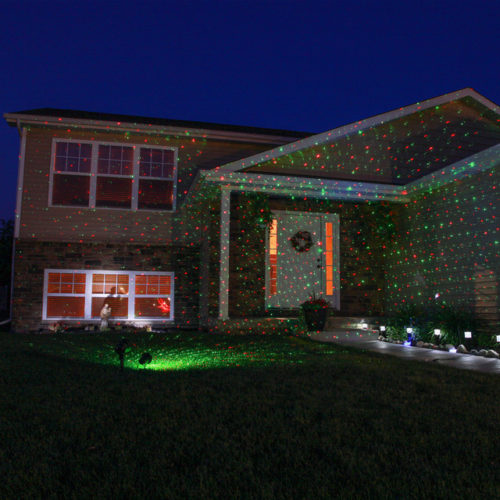 #9 Red Green and Blue Holiday Light
This lamp will save you hundreds of lighting wires and tons of nerve cells during installation. Three basic colored lamps result in over 1000 moving light dots which transform anything into a shiny object. An excellent choice for a fast energy saving decoration of a house or a garden during holidays so that you could spend more time celebrating than making your house beautiful.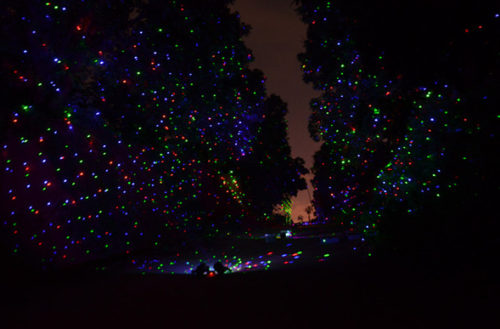 #10 Star Shower Effortlessly
The newest technologies of light giving were applied to create this powerful laser machine. Although it can seem small but it's potency would be enough to enlighten a large two storied house without any problems. It produces thousands of sparkling dots and light patterns which look like fireflies which sit on your beautiful house.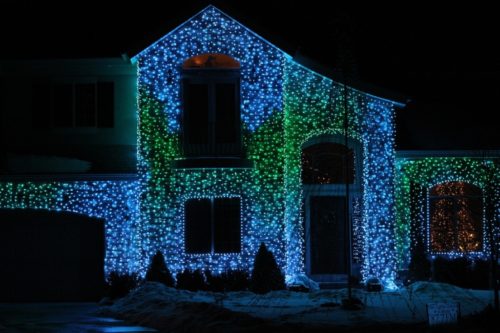 #11 Holiday Tree Light
This outdoor Christmas light projector is not afraid of low temperatures and heavy rains as it is well protected according to the world's standards of quality.
It can be dug into the lawn or mounted on some pole and it will grant a wonderful performance that would transform any tree into a magic tree. You can forget about cutting trees for holidays as you will have a whole garden of fabulous living trees.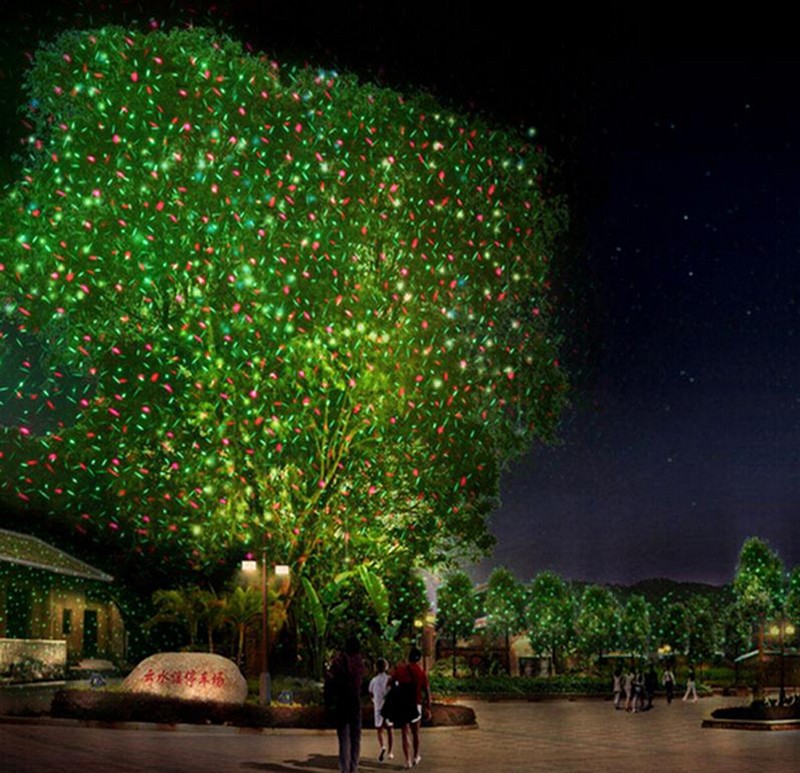 #12 Bathing a House in a Star Shower
From now on you can bathe your dwelling in a star ocean. This construction allows projecting a whole sea of stars onto anything. It will be an excellent decoration for any event.
The colors of the stars can range between yellow, red, green, blue and violet. The patters also change individually depending on the mode. The light dots can either flicker very fast or move slowly.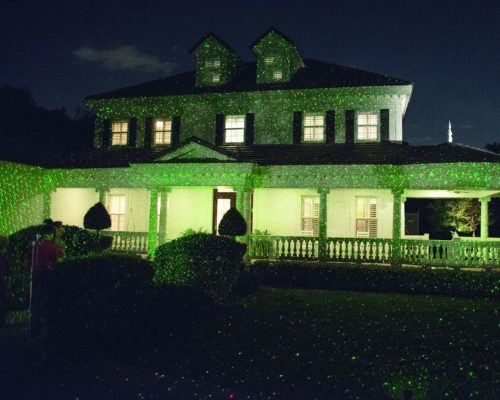 #13 Time Saving Laser Light
If you want to avoid hanging a standard light on the surface of a house, this option can sound very attractive. It is totally wireless and the effect is truly astonishing.
The entire house will be engulfed into the flow of light that will be produced by a single projector that can be installed as fast as you can hide it back into the box.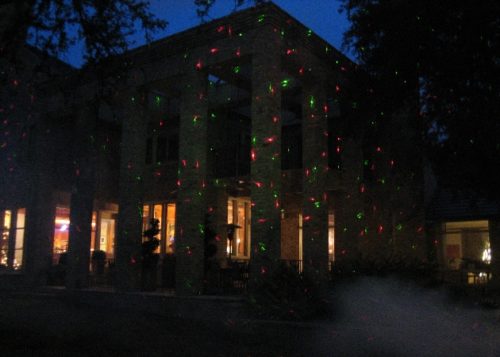 #14 Super Light Laser Projector
Plant it into the earth and plug it into the socket and your house becomes ready for holidays. The power of this laser is enough to cover the territory that is more than 600 square feet.
There are plenty of colors available for purchase so you can combine several projectors to achieve even more brilliant results with minimum efforts. Moreover, you can install the timer so that it would turn on and off on its own.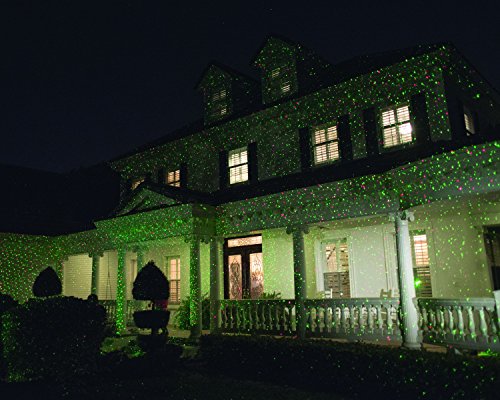 #15 Green-Red Laser Holiday Lamp
This double colored laser projector lamp is a splendid means of fast and effective decoration of the house's fronton together with adjoining territory.
The item iswell protected from dust and moisture as it is installed right into the earth. It can be operable under any weather conditions so that makes it a universal device for holiday celebration.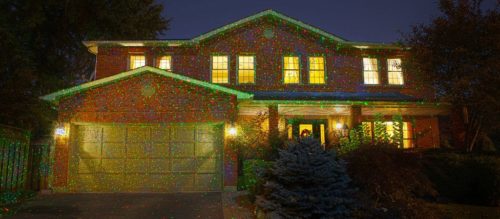 View price and Buy