10 ways to organize unforgettable show at your backyard with laser lights outdoor
#1 Exclusive Laser Show
From now on you don't have to wait for some awesome laser show as you can organize it in your yard by means of this simple laser outdoor system. It totally imitates those lasers that are frequently used on the concerts, shows or other special occasions. Just plug it in and energize the party of yours. The laser projector is special water resistant tool that can be used even when it is raining outdoors.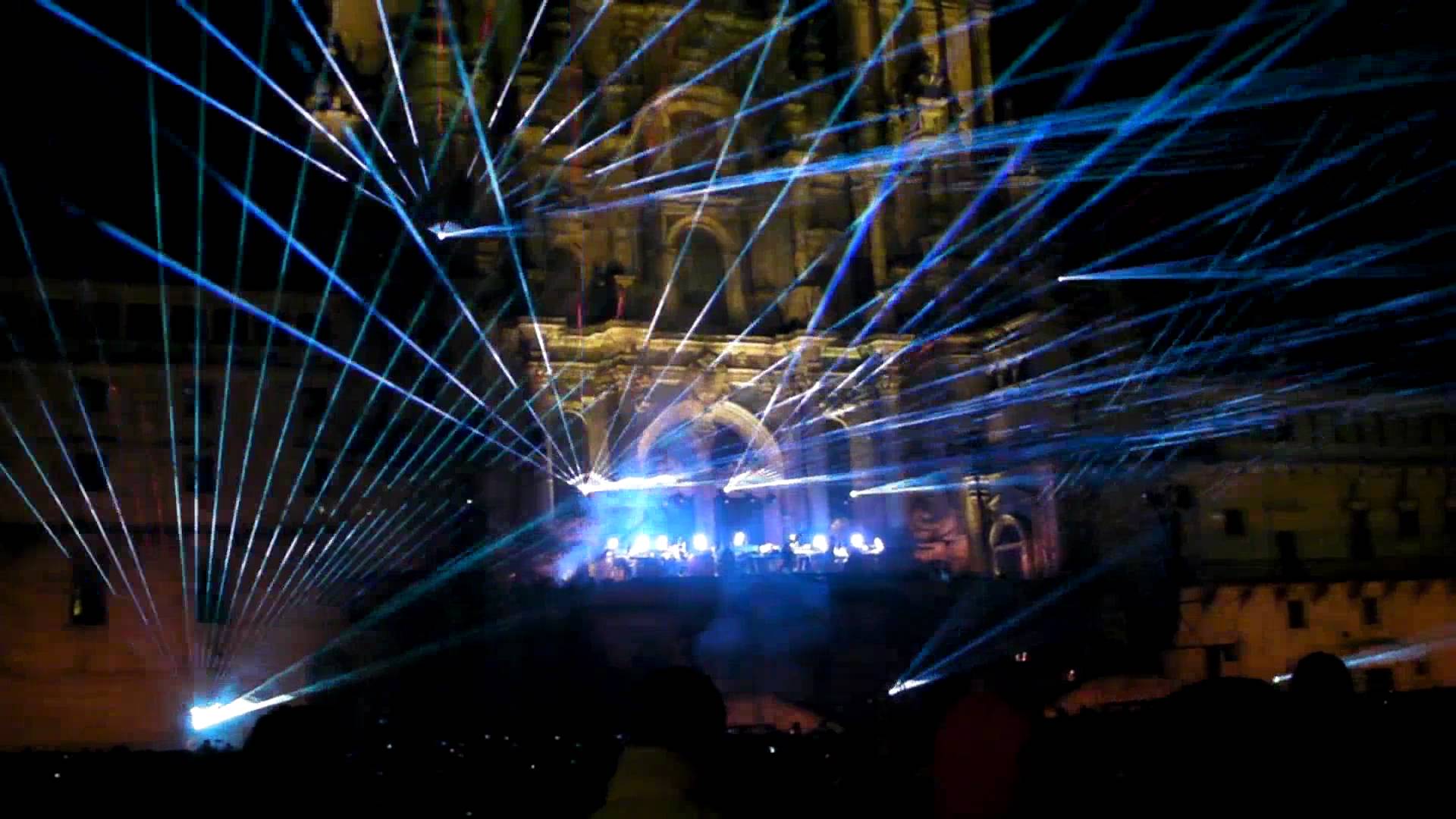 #2 Bright Fireflies around the House
This set of outdoor waterproof lights will definitely colour your party into new and bright hues. The lights are perfectly suitable for decorating your house, garden, trees etc. With this set of energy saving lamps you will add some extra beauty to your territory. You'll see how imaginative you'll become when you start installing the light system. Paint the world in new colours and unleash your potential of an artist.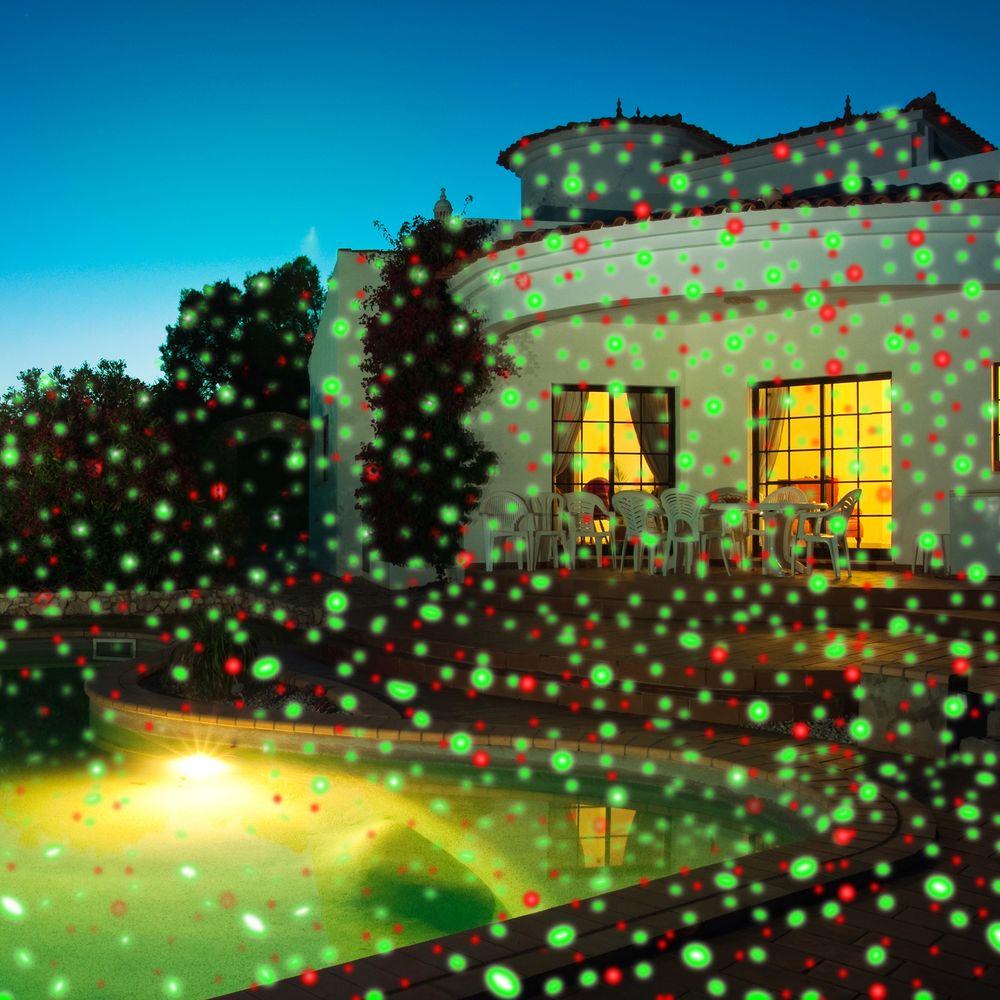 #3 Virtual Colouring Toner
This laser spotlight is simple yet very effective construction when it comes to the organization of a lightshow. This model can generate thousands of red and green light dots which can be organized in 8 pattern combinations and 3 speed modes. It can also generate a stage light to paint the objects in red and green paint. This outdoor light will be useful for discos, various personal holidays, sporting grounds etc.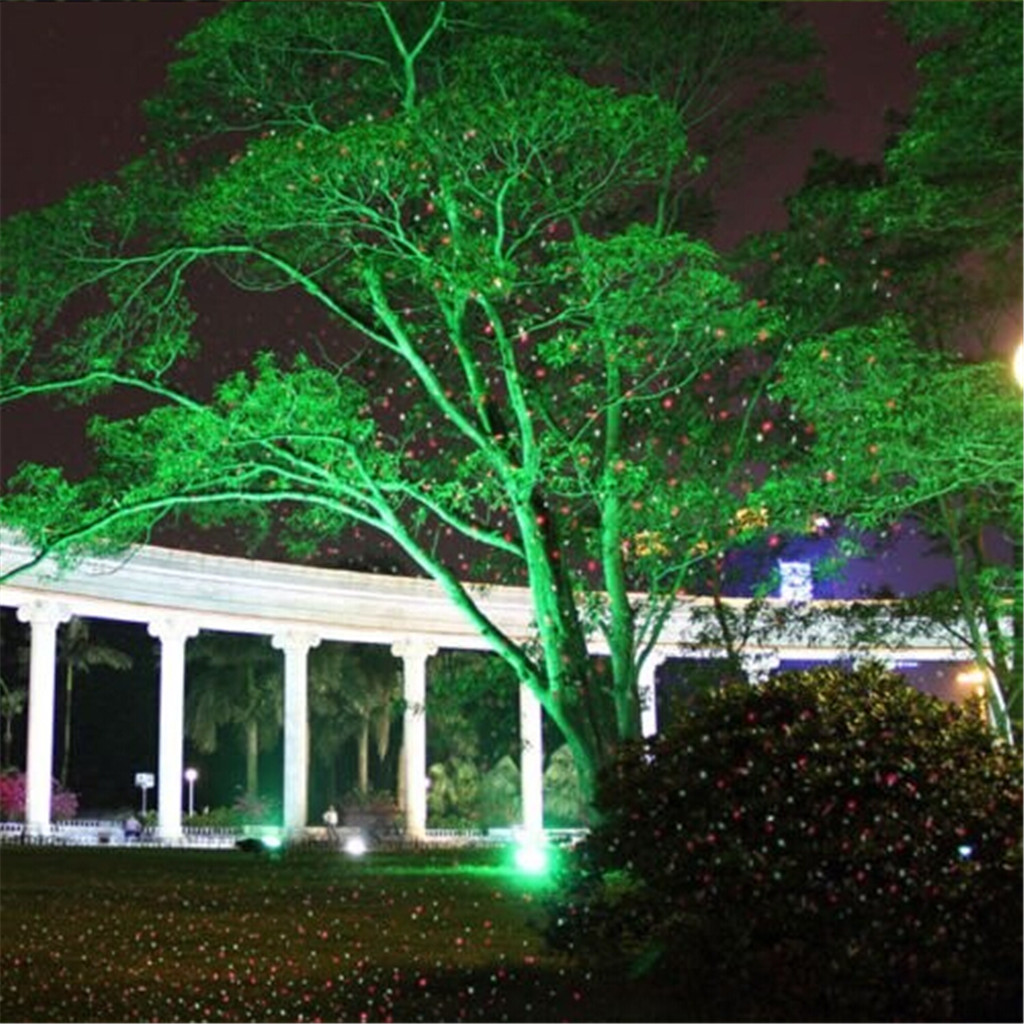 #4 Double Coloured Landscape Projector
This item is another fine option when the holiday is knocking into the door of your house. There will be no need to spend hours and hours on a ladder trying to pin the standard wired light on the walls of the house. Just dig this projector into the ground and that would be everything you need for an exterior decoration. There are plenty of modes available for the user via the remote control that sends signal from 20m distance. You can sit in your favourite armchair and control the light without exiting the house.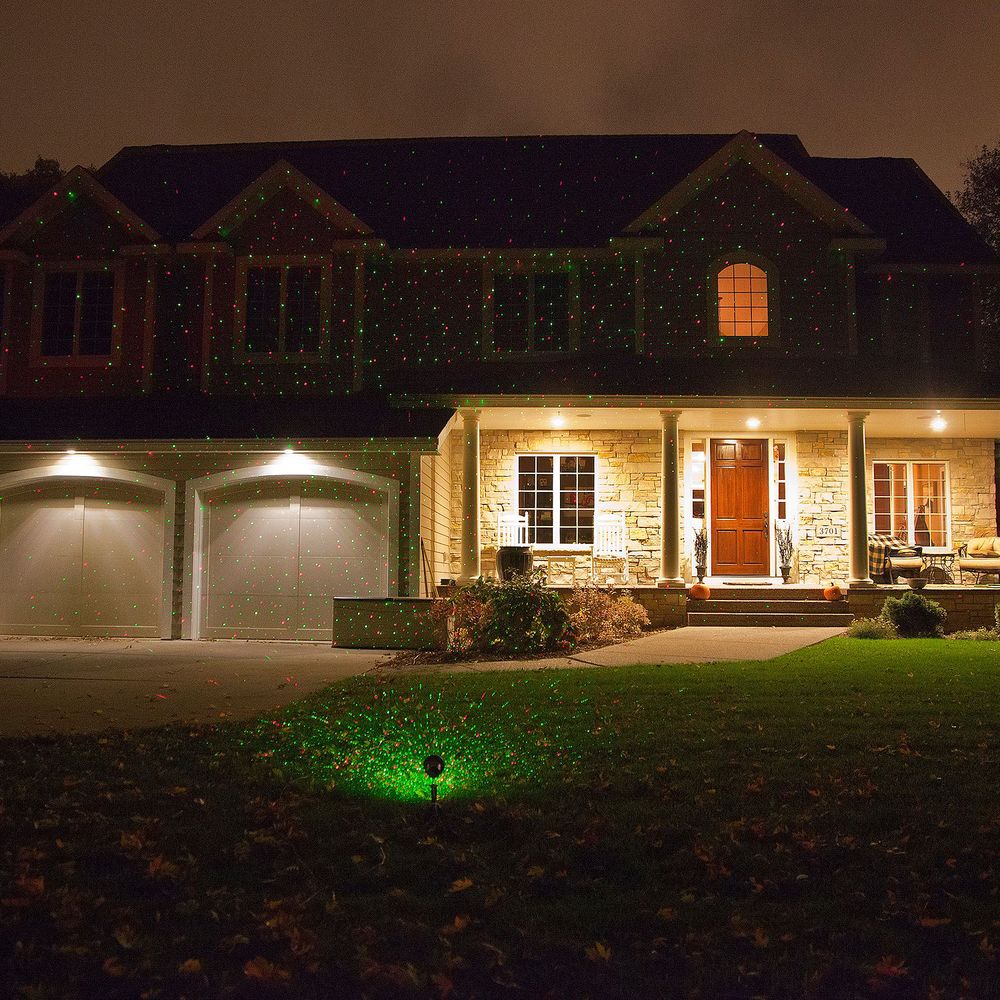 #5 Really Big Laser Projector
You can finally save some money on Christmas lights by using this fine laser projector. This tiny little piece of equipment can produce a lot of light that would be enough for covering 600 square feet. It consists of three coloured lamps which generate extremely bright light. This projector is truly user-friendly so that the installation of it won't take more than a few minutes. It is strongly built and has decent level of flexibility for additional manual adjustment. Modes can be controlled via a remote that is also included.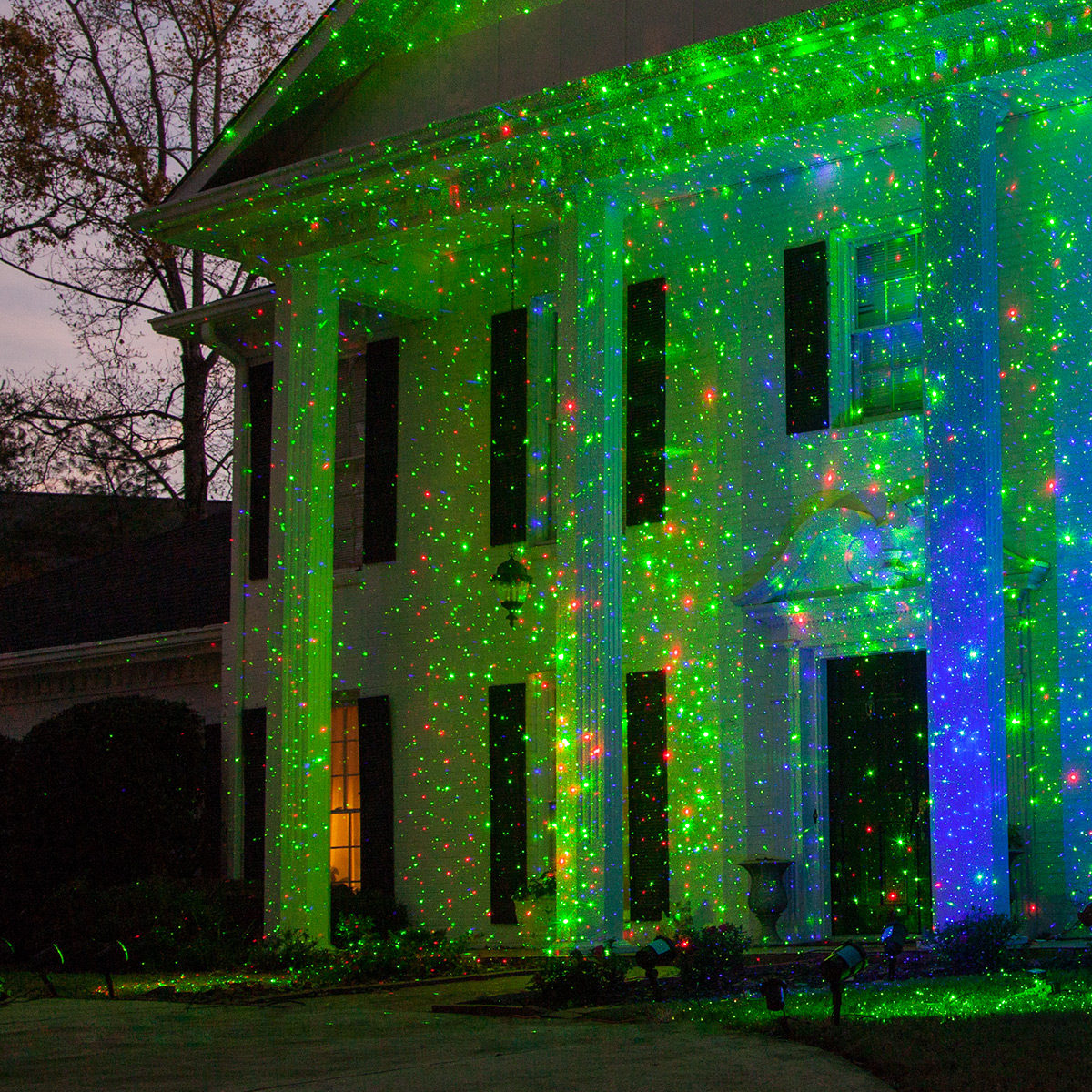 #6 Laser Light Shower
If you want to wash your house in the ocean of colours, you can definitely think about acquiring this light equipment. First of all, it is a fine automatic source of light that can be used anywhere indoors and outdoors; secondly, it is a durable article that can withstand heavy rains and ice-cold frosts. It will release you from challenges of being tangled in the wires when trying to unbind them after taking out from the Christmas decorations box.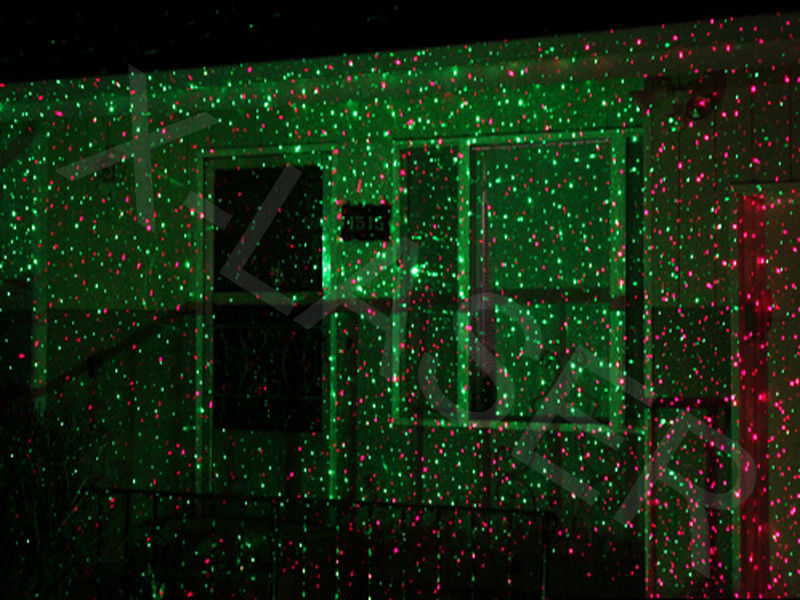 #7 Blue Alien Tree
Do you love nature? If yes, we understand your pain when seeing how people cut the trees for several weeks of joy. With this item you can forget about this tradition. Each tree can be transformed into a holiday tree without being axed down. Just install this laser projector and the tree will turn into an alien plant that seems to have come from an outer space.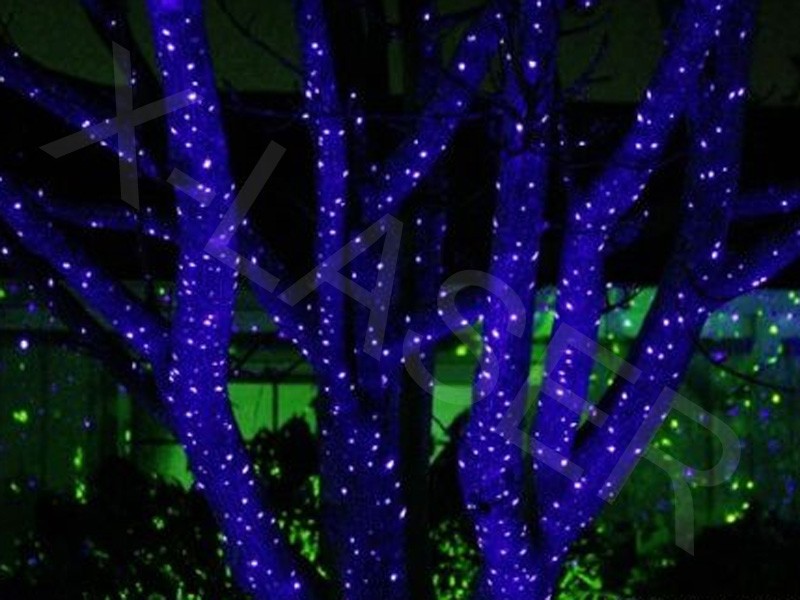 #8 Laser Trees for Holidays
These are real high tech trees or it would be better to say a hologram. The laser projector is installed on the top of a pole and it starts sending the laser waves along the wires which are running down the ground. The colours vary greatly so you will be able to create the trees of the most unusual pigmentation. Moreover, a special glittering function can generate a specific pattern that will make your light tree look incredible.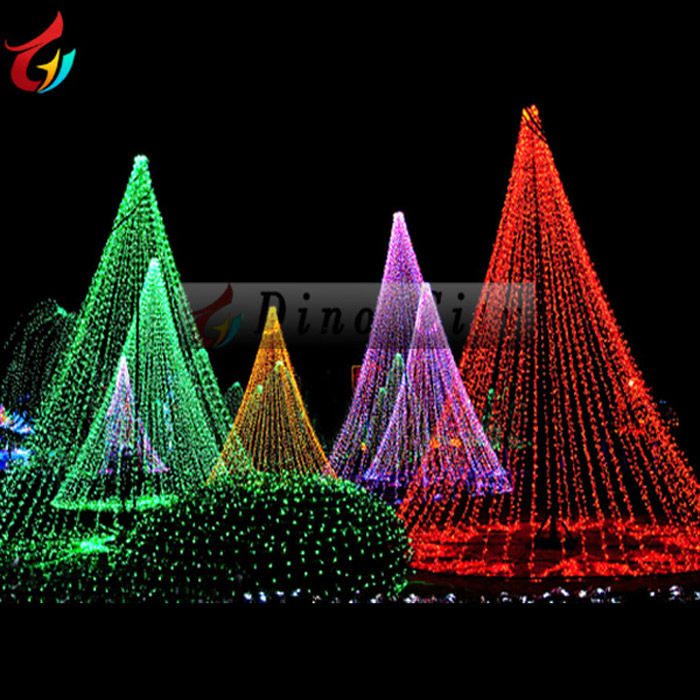 #9 Simple Outdoor Laser Light Machine
There is no need to get any complicated equipment if you want to organize a simple laser lighted party at home. This simple projector will do the job. It is rather small especially if compared with its bigger professional brothers. However, it is not less effective and that would be quite enough to enlighten a house and a territory around it. With a remote you can program a sequence of actions to make a private laser presentation at home.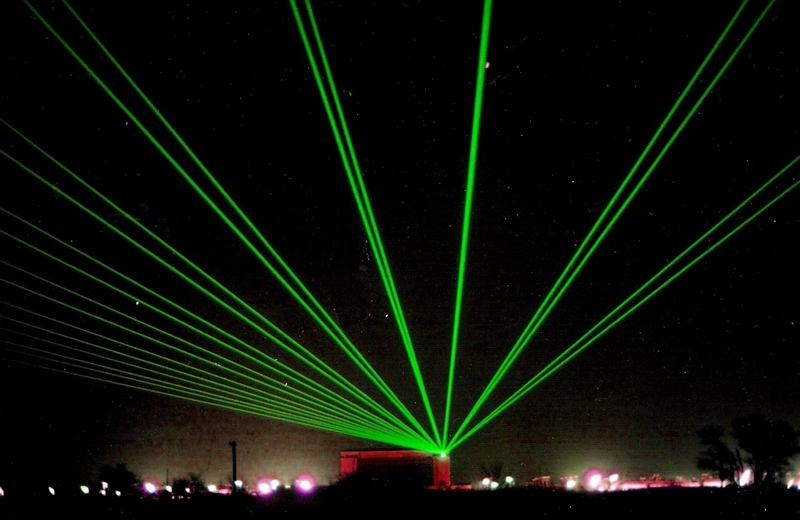 #10 It's a Holiday Time
This new model of a laser light is something to make an unforgettable holiday celebration. With this simple system you send beautiful colourful photons of light on anything starting with grass and finishing with the roof top of your dwelling. This piece of equipment works in two main modes: static and dynamic. Each of them has a set of submodes for a better effect, like fireflies, stars etc.
View price and Buy